Employees:
I have a new Employee, what do I do?
Congratulations on growing your business and expanding your team!
The below steps will get your new Employee up and running
1. Add your new Employee to Ovatu
To add your new Employee see How do I add a new Employee?
If adding a new Employee means upgrading to a larger plan, please open your account in the web app and click Account > Plan and then the Change Plan button inside the relevant Plan Box
2. Set their Permissions

Use the slider to enable or disable each Permission setting for the Employee: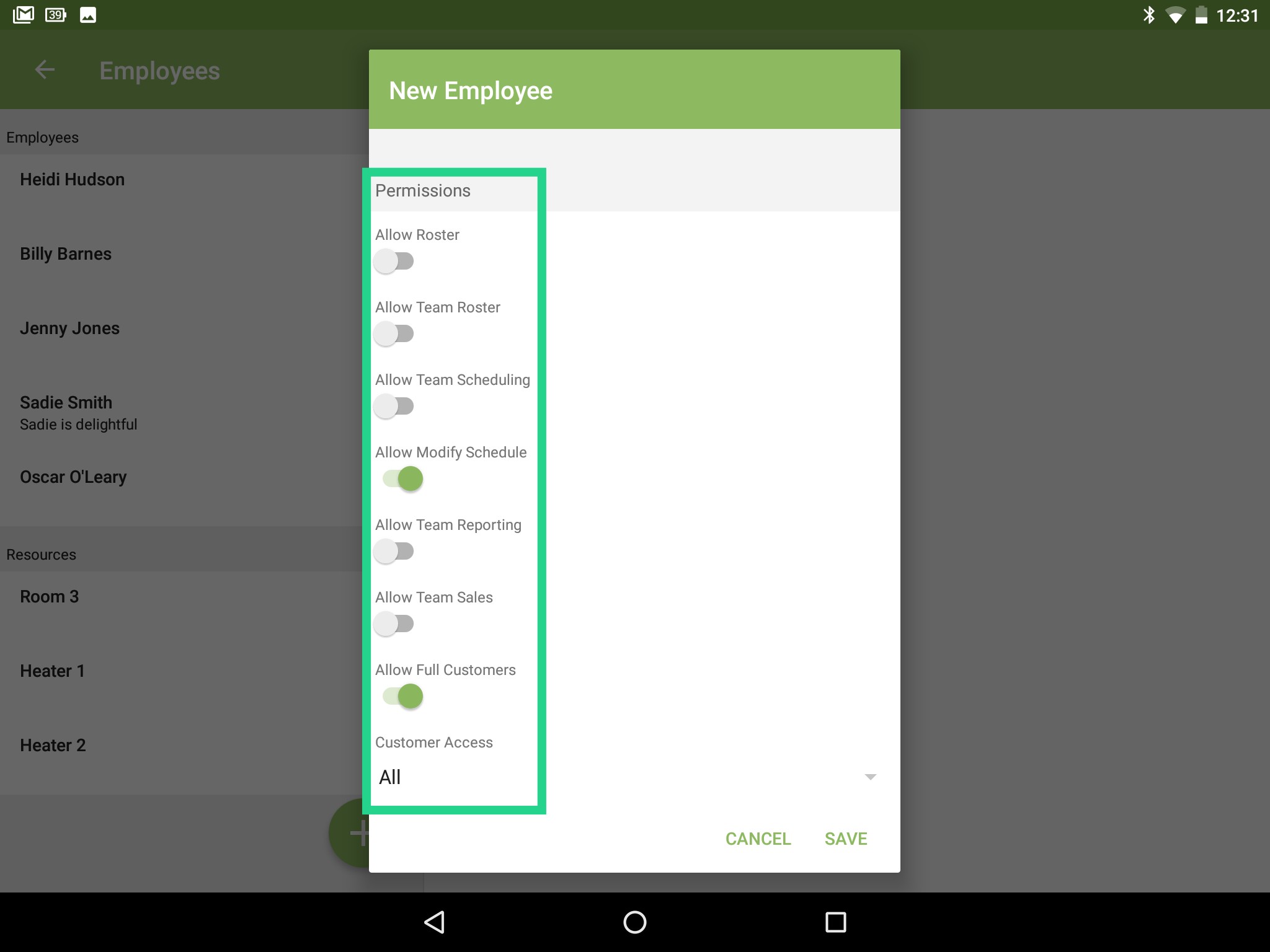 Tap SAVE

Additional Permissions settings are provided in the web app. See How do I set Employee permissions? for an explanation of each permission setting
3. Enable, disable and customise their Services settings

Use the slider to enable or disable each Service for the Employee, and if appropriate, assign a price other than the default price for each service when performed by your new Employee: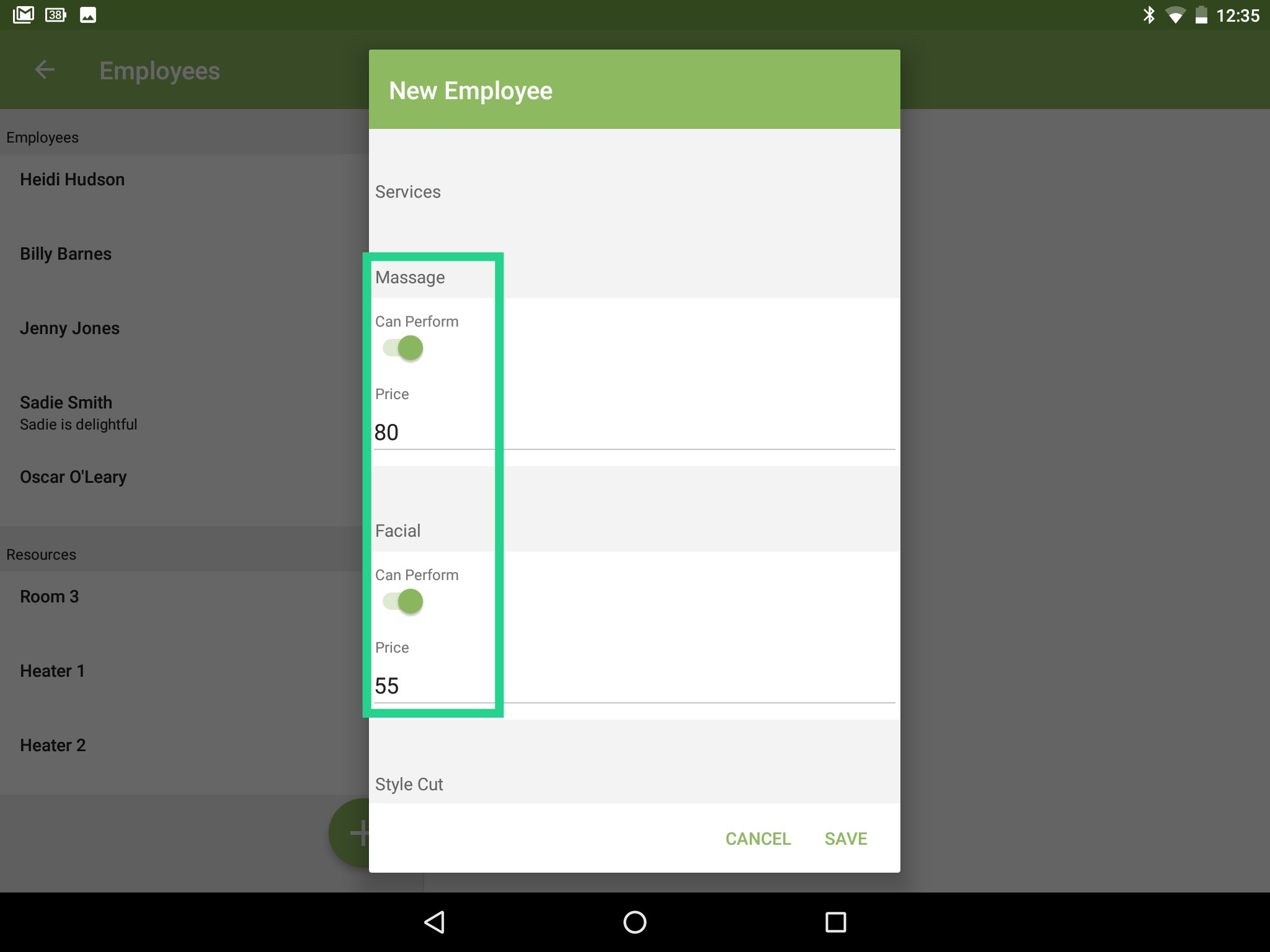 Tap SAVE

4. Set their Roster
Use the Default Roster to set their usual working hours, see How do I set/modify the Normal Hours Roster?
Use the Current Roster to override hours for a specific date, see How do I view/modify the Roster?
5. Set their login details
We recommend that your new Employee logs in to your account with their own unique password and PIN (if you choose to use the PIN function). This increases account security and allows you to track their actions on Sales and Reservations.
See:
The following additional Employee settings can be customised in the web app:

PLEASE NOTE: The majority of administrative functions can be carried out across all platforms, however some can currently only be actioned via the web app
To access the web app on your Android device tap on Menu > Open web app
Ready to take the next step in scaling your business?
Here's a 60 Day FREE Trial. No Credit Card. Just Business Growth Made Simple.
Ready?
Get Started
Still have questions? Chat to one of our friendly Customer Success experts.
They're available around the clock and will answer any questions you have. Click here to chat.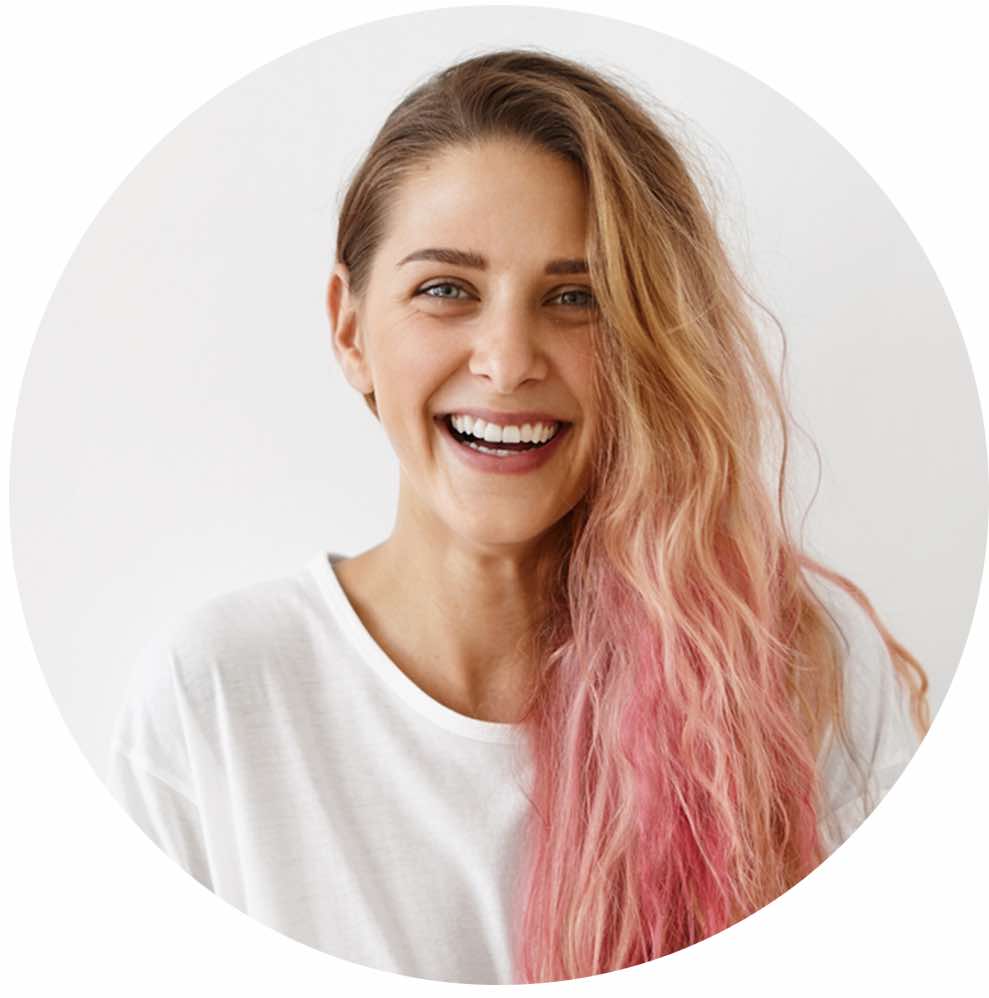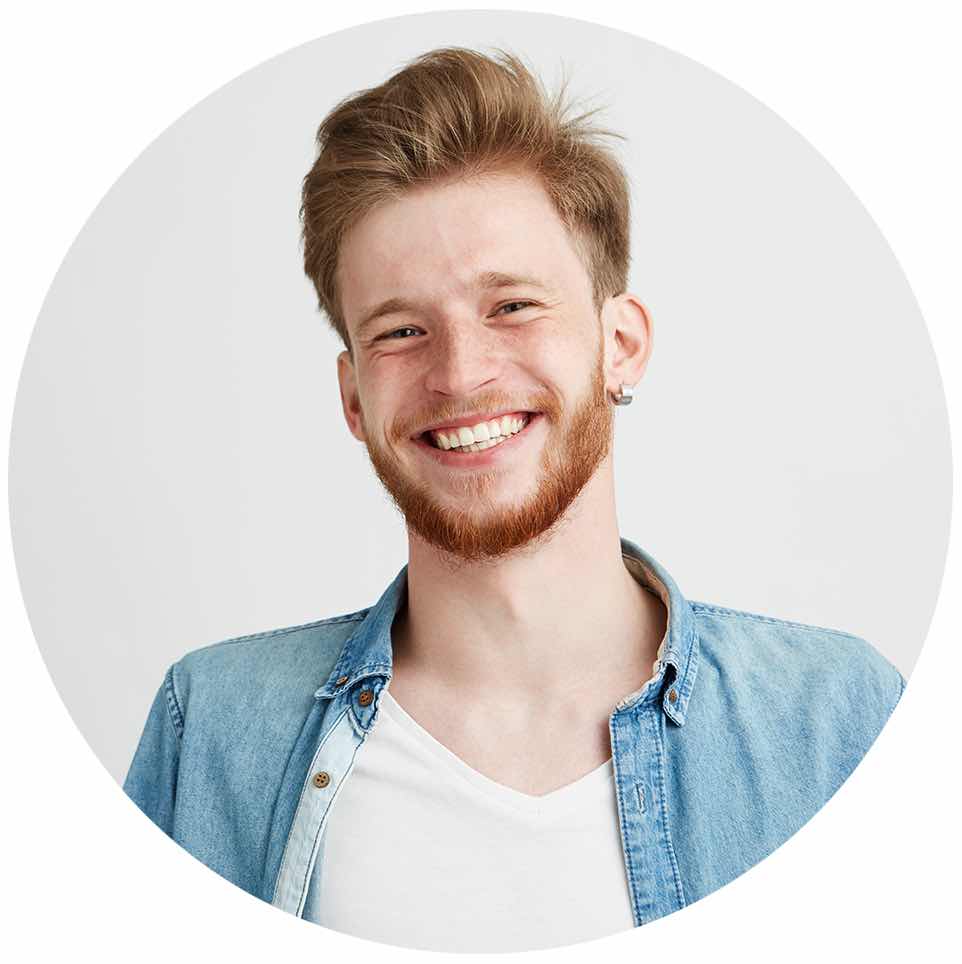 Ready to bring your business online with Ovatu?
Sign up to try Ovatu FREE for 30 days! No credit card required. No commitment necessary.
or call (02) 8311 3049