Online Booking:
How do I connect Online Booking with my Facebook business page?
There are two ways to connect Online Booking to your business Facebook page:
Integrate Ovatu directly into your Facebook page
Create a 'Call to Action' button on your Facebook page and link it to your Ovatu mini-site
Please note, the Online Booking Tab needs to be enabled before it can be integrated with Facebook. See How do I Customise my Online Booking tabs?

Facebook has implemented a policy that means only pages with 2,000 or more likes can create custom page tabs such as the Ovatu Online Booking Facebook integration. You can learn more about this Facebook restriction here.
If you have 2,000 or more likes on your Facebook page you can integrate Ovatu directly into your business Facebook page using the first connection method. If you have less than 2,000 likes please use the second connection method below to create a call to action button that directs people to your mini-site.
1. INTEGRATE OVATU DIRECTLY INTO YOUR FACEBOOK PAGE

This method only works if you have at least 2,000 page likes
Choose Integration > Apps

Locate the Facebook tile: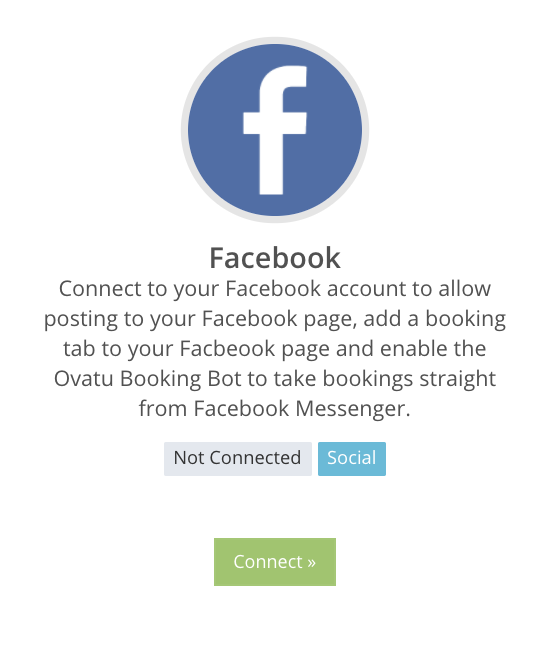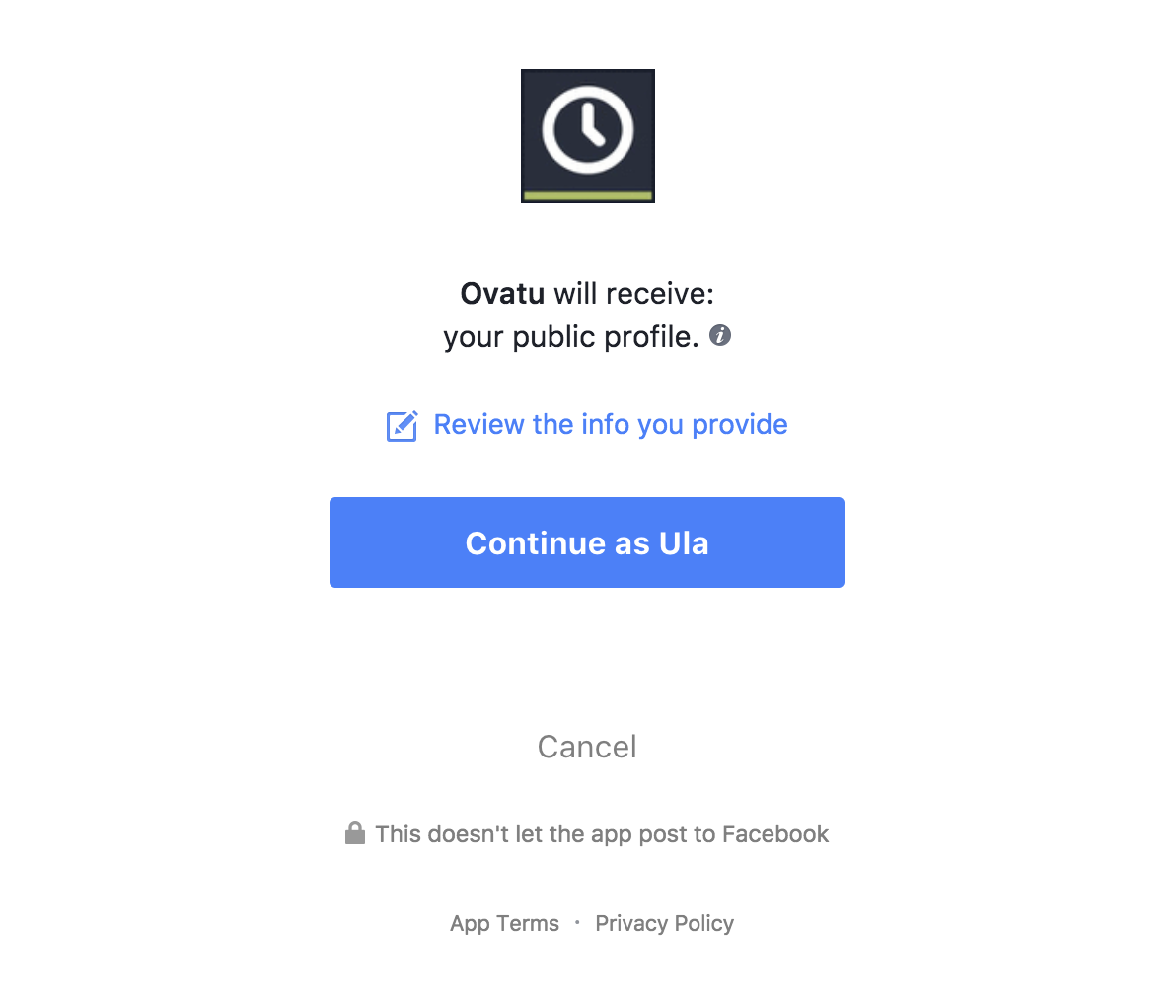 Click Continue as ...
Click OK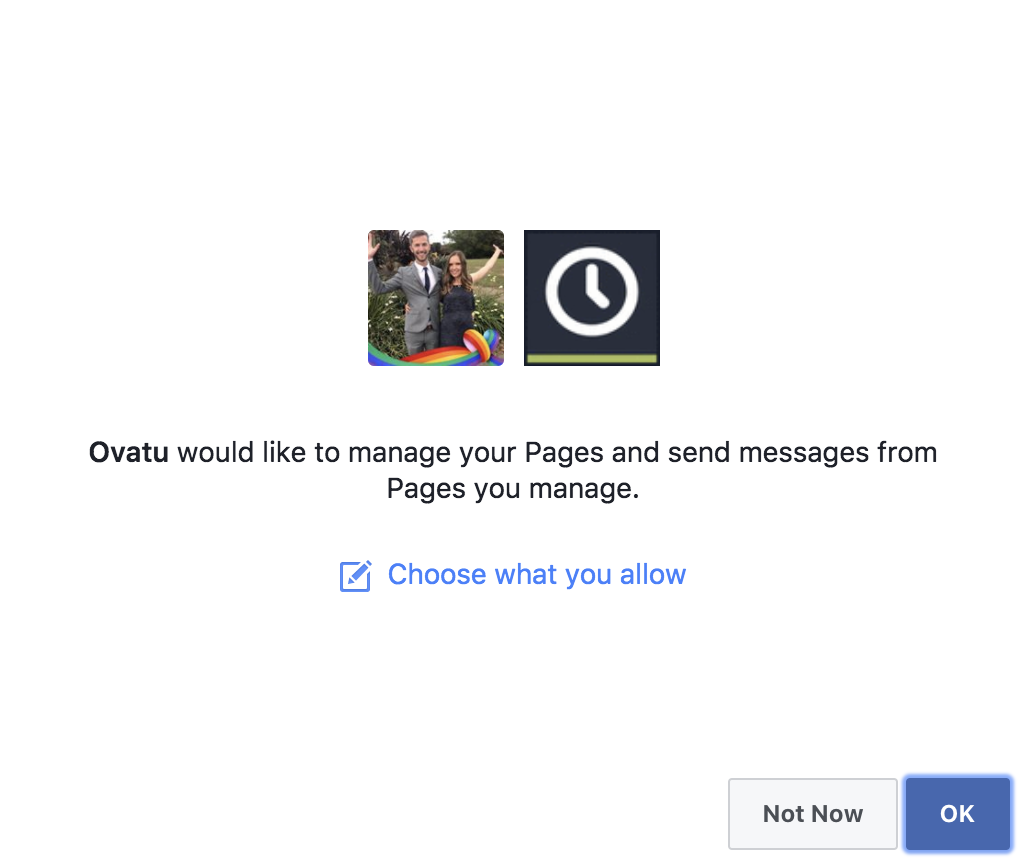 Click OK
A list of your Facebook pages will appear
Click on the page that you would like to connect to Ovatu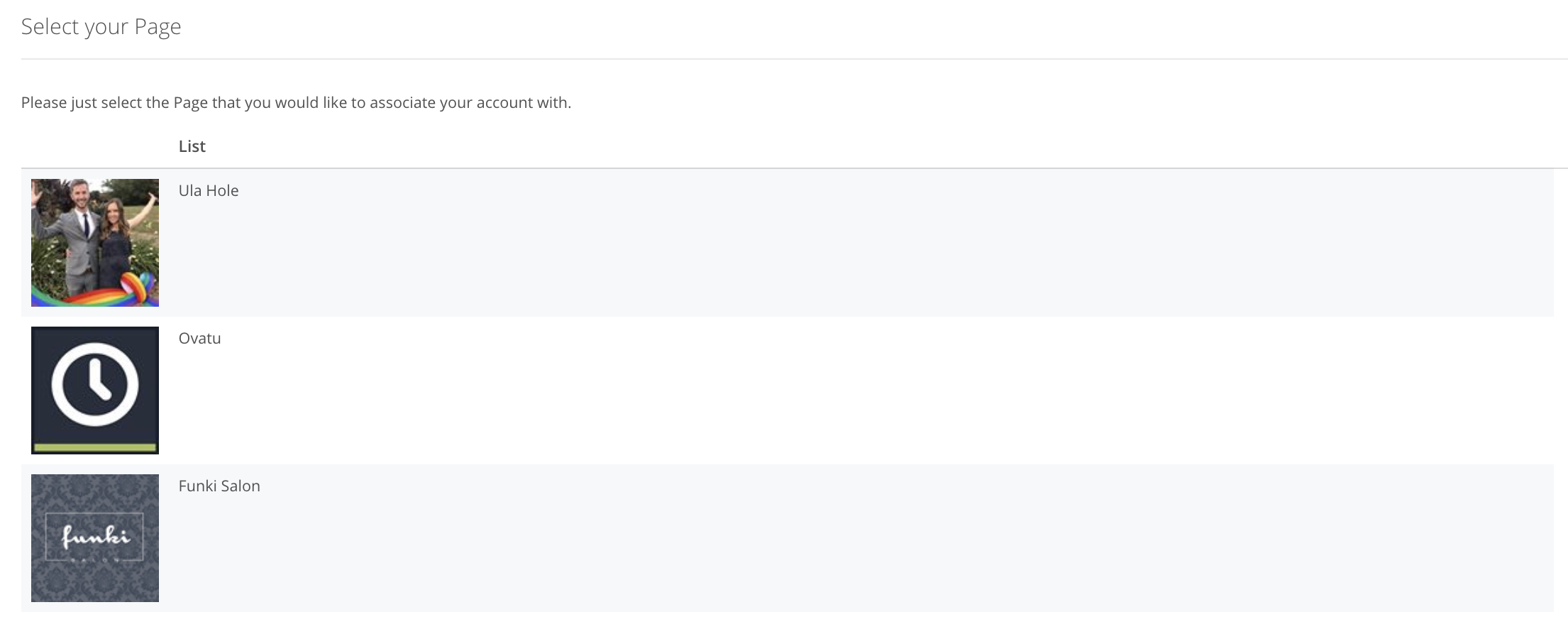 Locate the Facebook tile again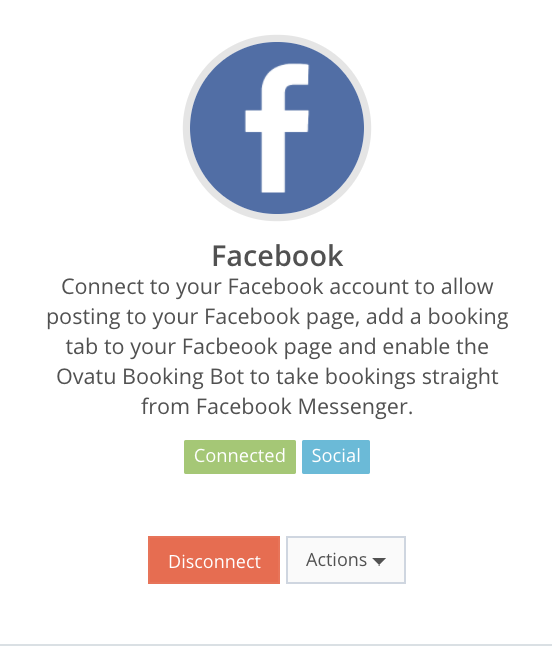 Click the Actions button and select Add to my Page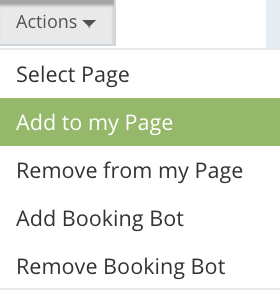 Your Online Booking is now connected to you Facebook business page
A Book Now! button will appear in the left hand menu of your Facebook page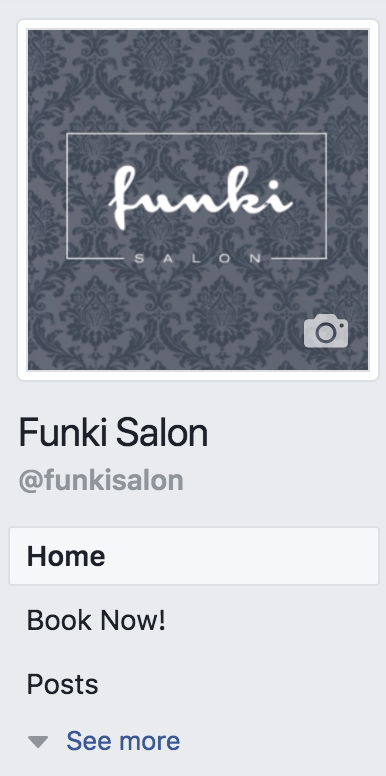 Clicking Book Now! will open Ovatu Online Booking within your Facebook page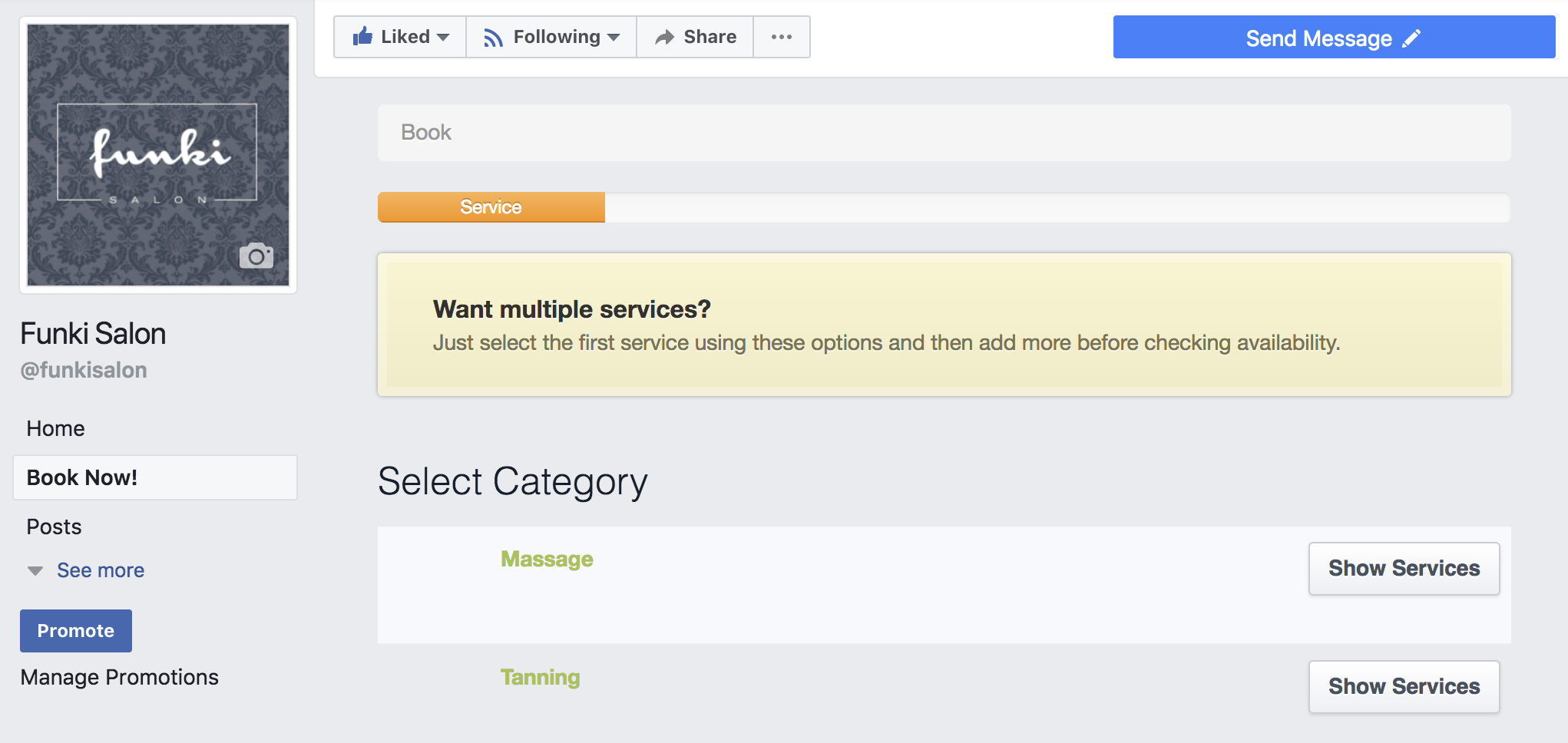 To disconnect your Online Booking from you Facebook page, return to the Facebook tile
Click the Actions button and click Remove from my Page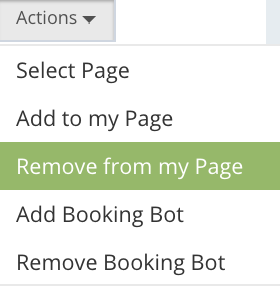 2. CREATE A 'CALL TO ACTION' BUTTON
This integration method will work on all Facebook business pages. To create a 'Call to Action' button on your Facebook page, visit your Facebook page and locate the 'Call to Action' button, which by default will be set to 'Send Message'

Hover your mouse over this button, until the drop down menu appears, then choose Edit Button

Click Book Services

Click Book Now

Enter the URL of your mini-site

The URL for the new Book.app mini-site if enabled (see How do I enable the book.app Mini-Site and Booking Bot?), is on the Online Booking > Book.app page

The URL for the original Ovatu mini-site can be located on the Online Booking > Widgets page
Click Save Changes

The Send Message button will now be a 'Book Now' button. Clicking this button will open your Ovatu mini-site

Ready to take the next step in scaling your business?
Here's a 60 Day FREE Trial. No Credit Card. Just Business Growth Made Simple.
Ready?
Get Started
Still have questions? Chat to one of our friendly Customer Success experts.
They're available around the clock and will answer any questions you have. Click here to chat.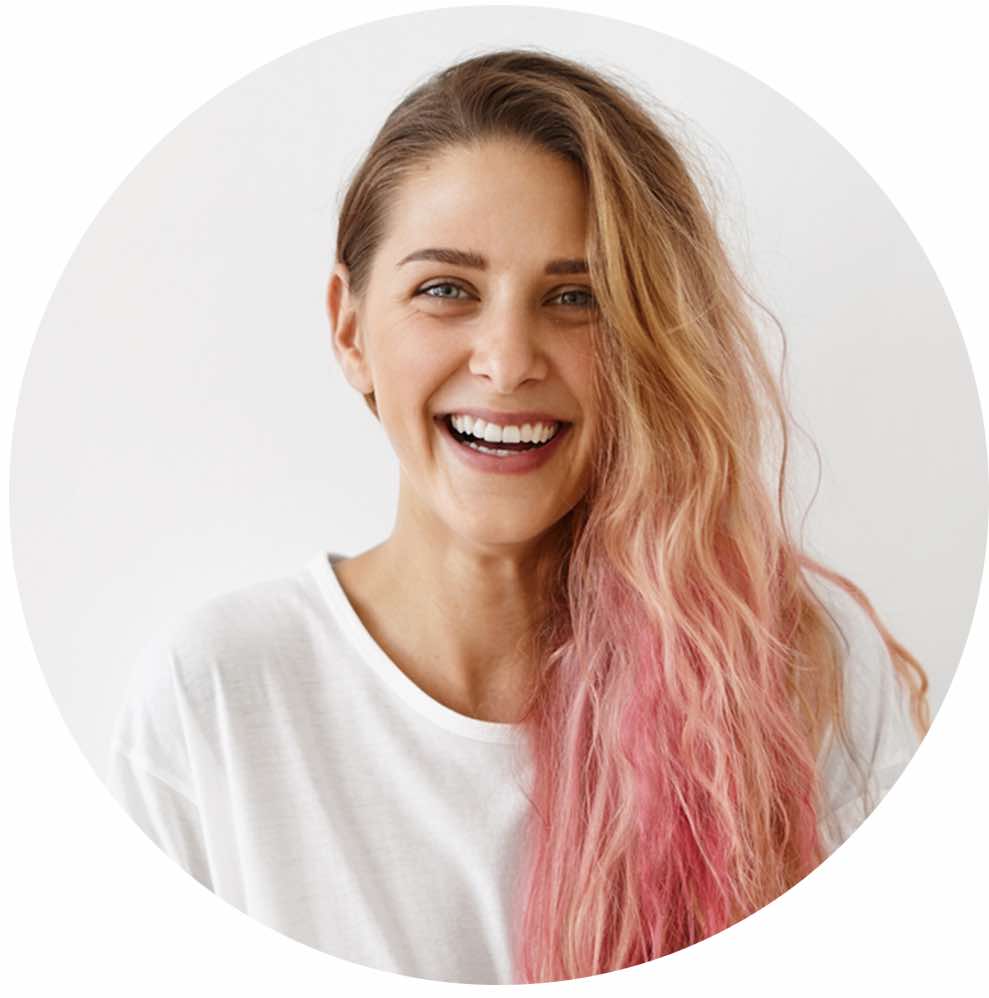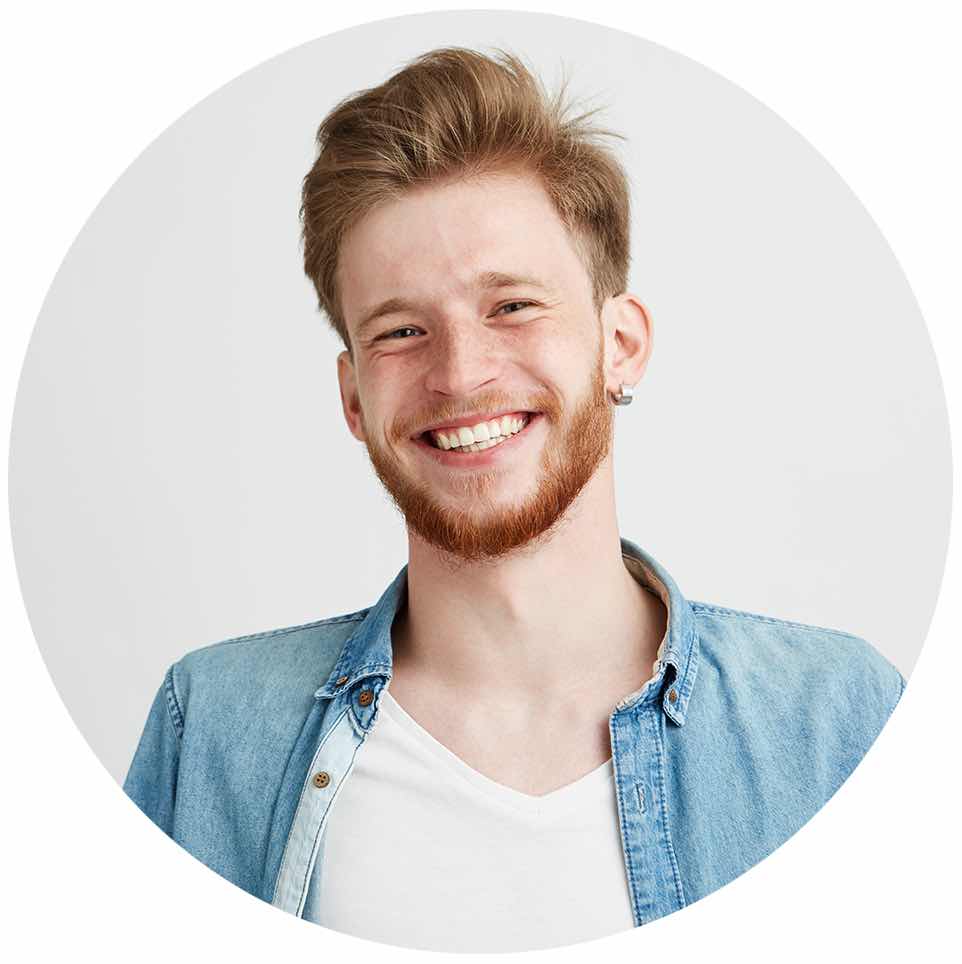 Ready to bring your business online with Ovatu?
Sign up to try Ovatu FREE for 30 days! No credit card required. No commitment necessary.
or call (02) 8311 3049