Sales:
How do I add a Charge to a Sale?
Charges are any additional custom items you wish to add to a Sale

To add a Charge to a Sale, either Create a new Sale or Edit a Sale
Charges can also be added to Sales in the Checkout screen, see How do I checkout a Reservation?
From the Sale, tap the green + icon > Add Charge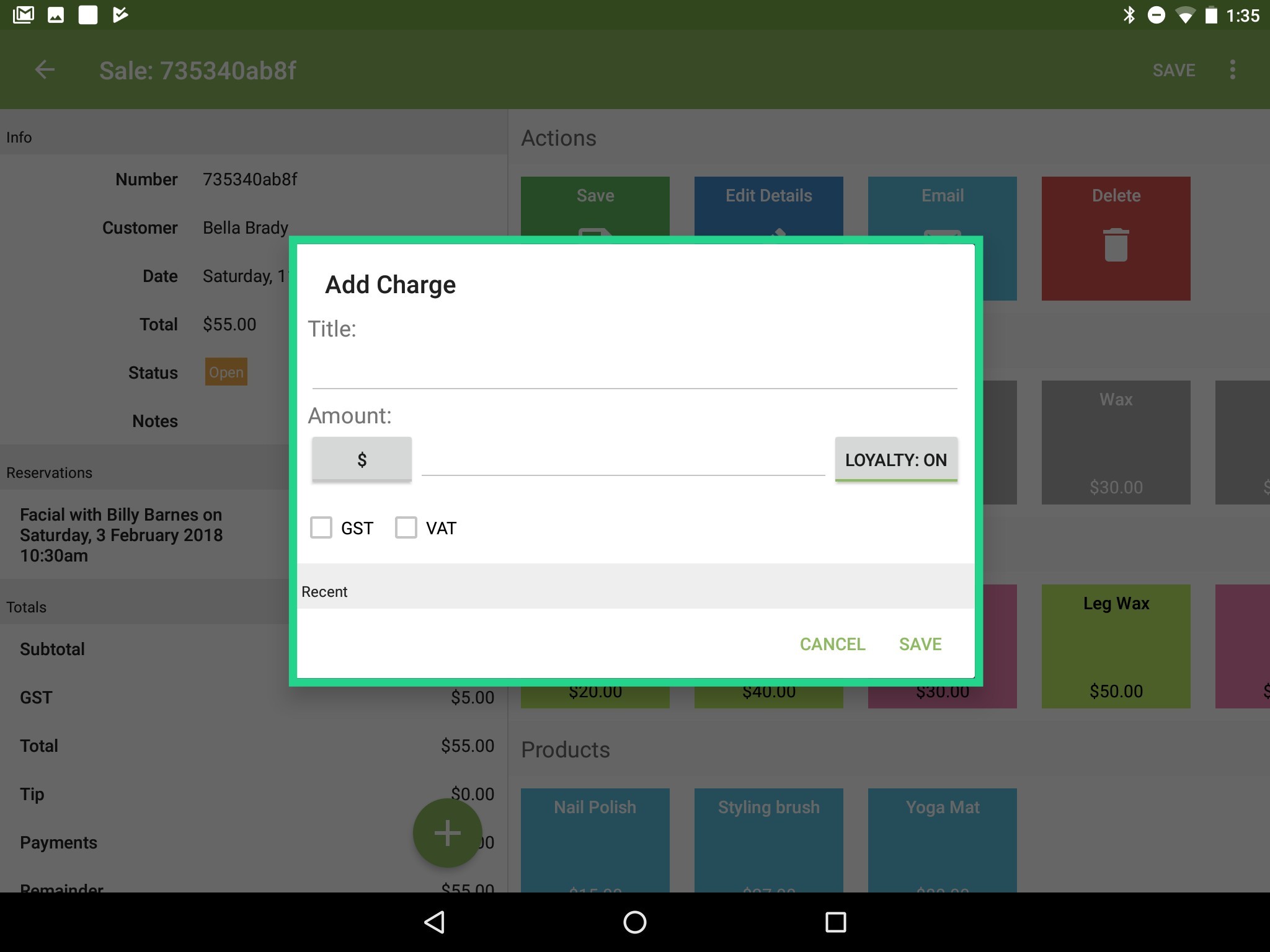 Complete the following fields:
| | |
| --- | --- |
| Field | Description |
| Title | Enter the name of the Charge |
| Amount | Enter a price and tap on the $ (for a set figure) to change to % (for a percentage of the total Sale), tap again to revert back |
| Loyalty Enabled | Leave LOYALTY: ON to enable for this Charge to accrue Loyalty Points (selected by default). Tap to change to LOYALTY: OFF For more information about loyalty points, see Loyalty Program |
| Tax | Taxes will appear here if they have been created (See How do I add a new Tax?) Select the checkbox against the tax you wish to include (de-selected by default) |
| Recent | Any recently created / used charges will show here. Tap on a recently used Charge to use it again. The Charges in this section will simply disappear in time if they are not used |
Tap SAVE

The new Charge will appear in the Charges section of the Sale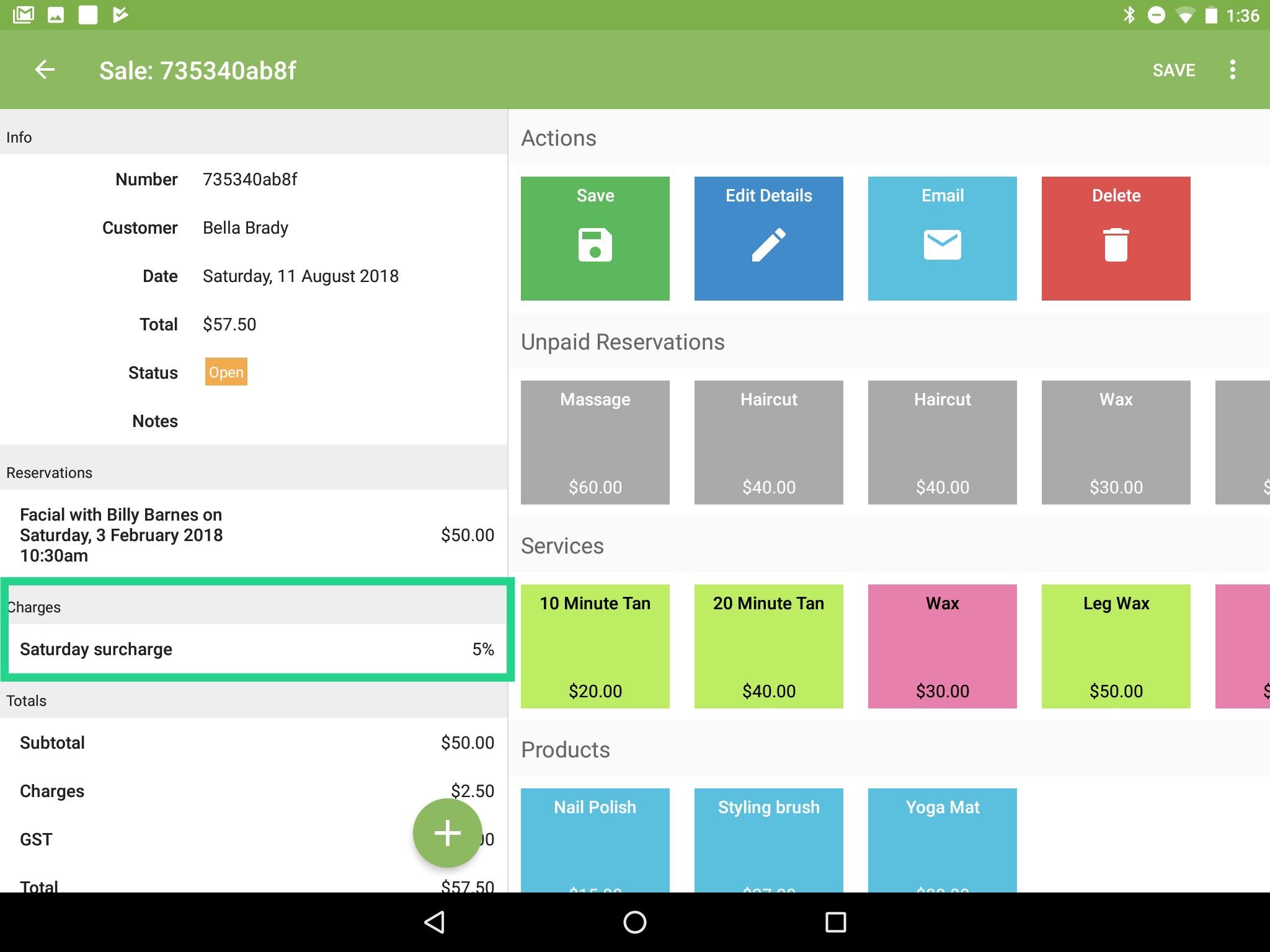 Proceed with adding any required items and payments to the Sale (see How do I add a Payment to a Sale?)
Then close the Sale
Ready to take the next step in scaling your business?
Here's a 60 Day FREE Trial. No Credit Card. Just Business Growth Made Simple.
Ready?
Get Started
Still have questions? Chat to one of our friendly Customer Success experts.
They're available around the clock and will answer any questions you have. Click here to chat.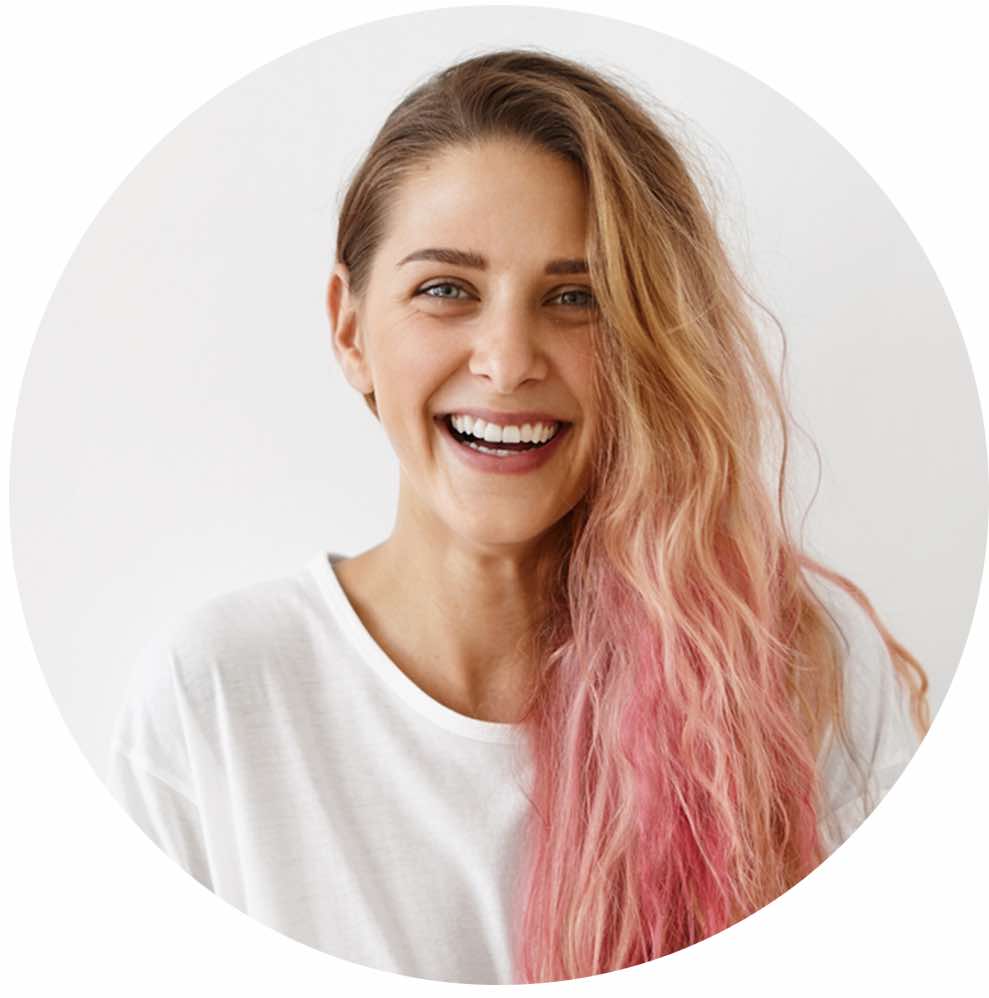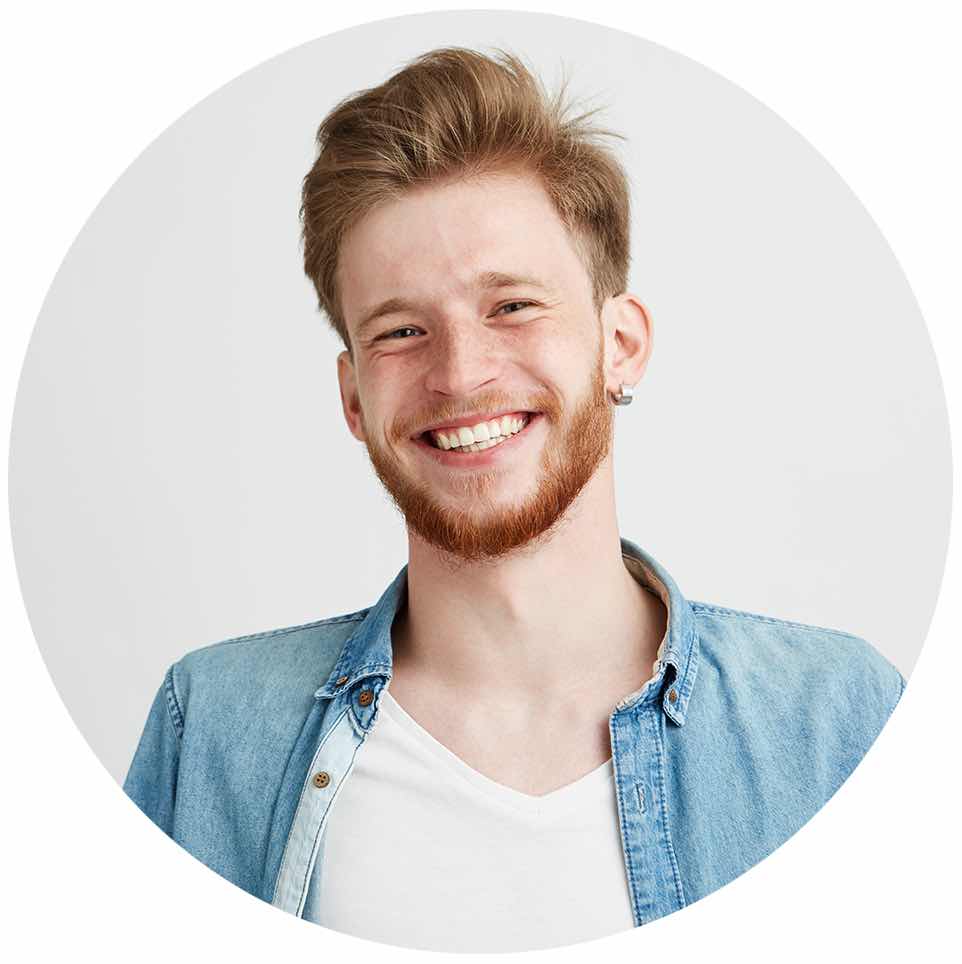 Ready to bring your business online with Ovatu?
Sign up to try Ovatu FREE for 30 days! No credit card required. No commitment necessary.
or call (628) 500-7735