Sales:
How do I sell a Gift Card? (Gift Card view)
A Gift Card can be sold from the Gift Cards section or from the Sales section (see How do I sell a Gift Card? (Sale view))
To sell a Gift Card from the Gift Cards section, from the Manage screen, tap Gift Cards (located in the POINT OF SALE section)
Select from the list of existing Gift Cards OR tap the '+' icon to create a new Gift Card and complete the following: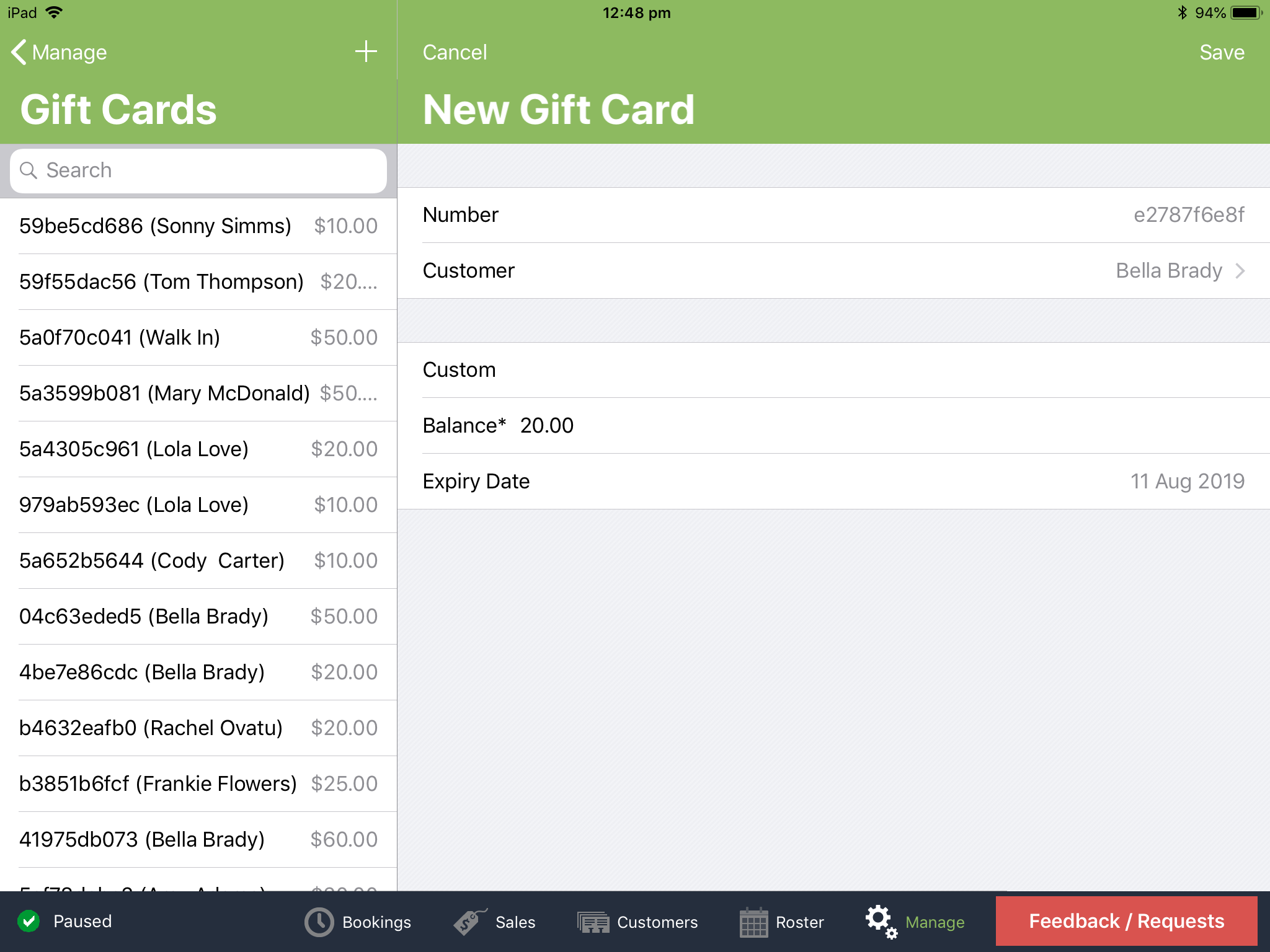 Field
Description
Number
The system will allocate a unique number to this Gift Card

Customer
Select the Gift Card recipient from either the Customer List (if an existing customer) or add new Customer details

Custom
Enter your own number for the Gift Card to override the system generated number. Use this option if you have hard-copy Gift Cards and wish to match the number up

Balance
Enter the Gift Card balance

Expiry Date
Enter an expiry date for the Gift Card
(Automatically pre-selected by the system as 1 year from point of creation)

Tap Save
Then tap Create Sale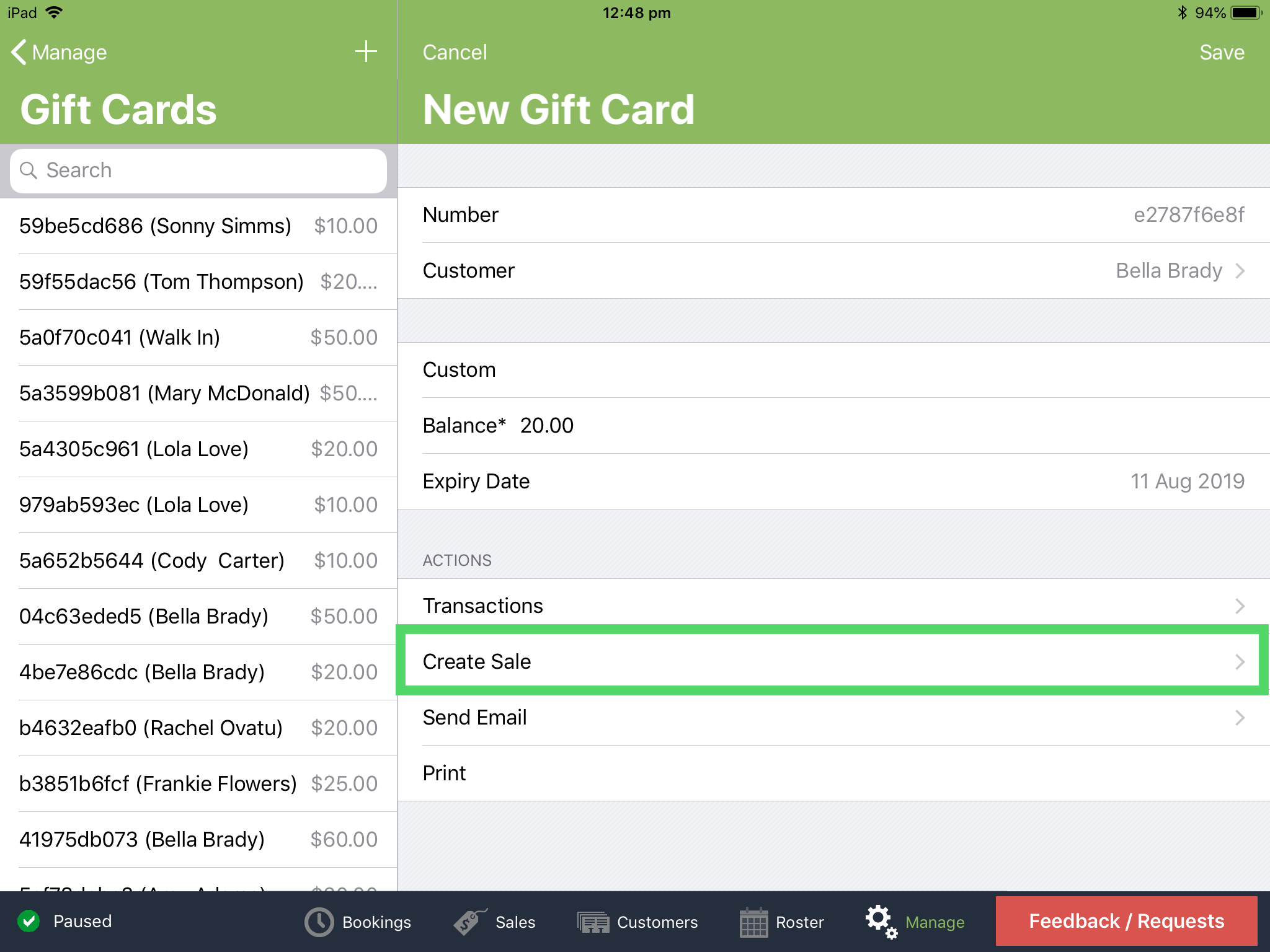 Add the purchaser either by searching for an existing Customer or by adding New Customer Details

The Sale will contain the Gift Card, within the Products section: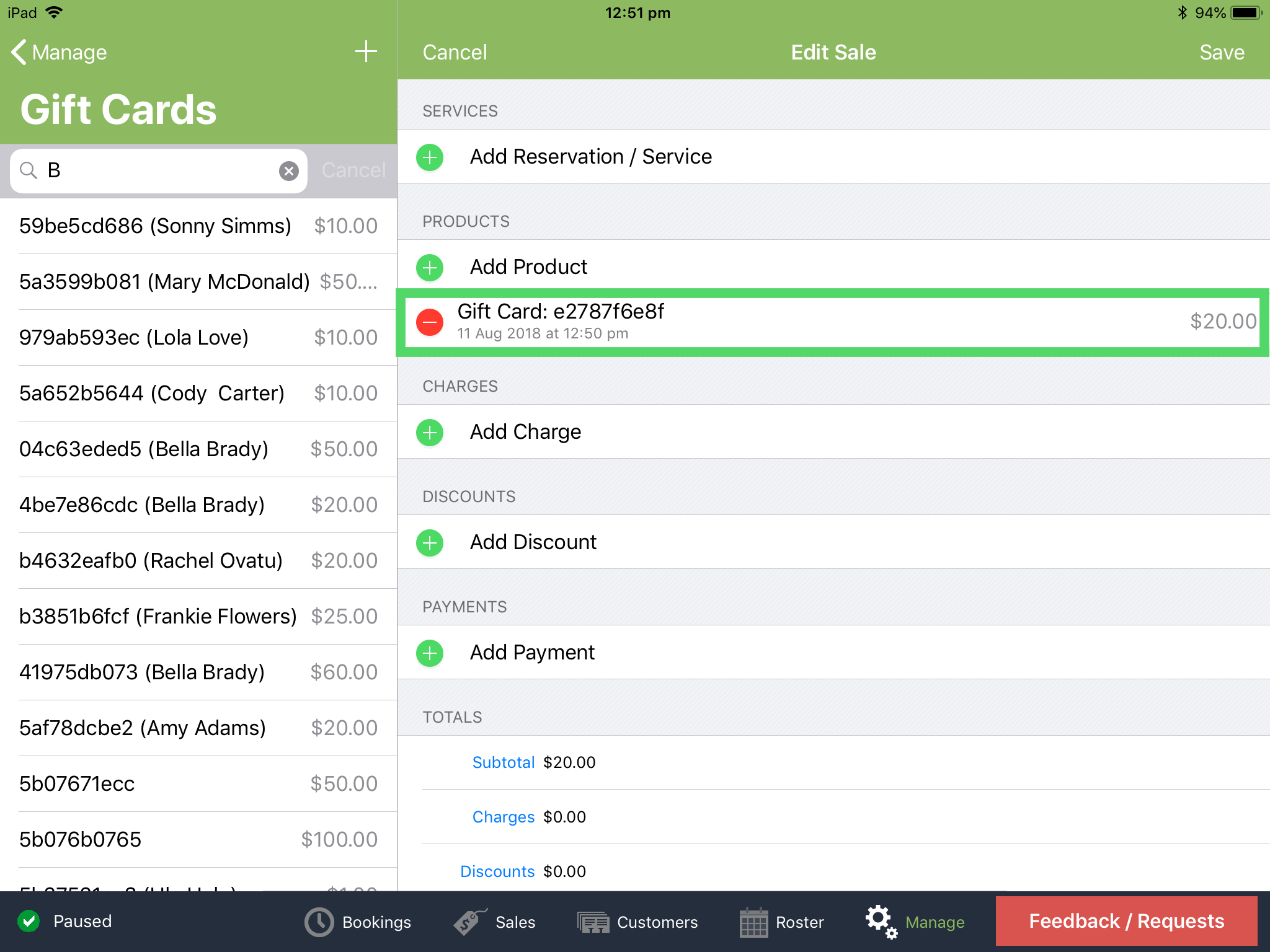 Proceed with adding any required items and payments to the Sale (see How do I add a Payment to a Sale?)
Then close the Sale
To email the Gift Card to the recipient see How do I email a Gift Card?
Ready to take the next step in scaling your business?
Here's a 60 Day FREE Trial. No Credit Card. Just Business Growth Made Simple.
Ready?
Get Started
Still have questions? Chat to one of our friendly Customer Success experts.
They're available around the clock and will answer any questions you have. Click here to chat.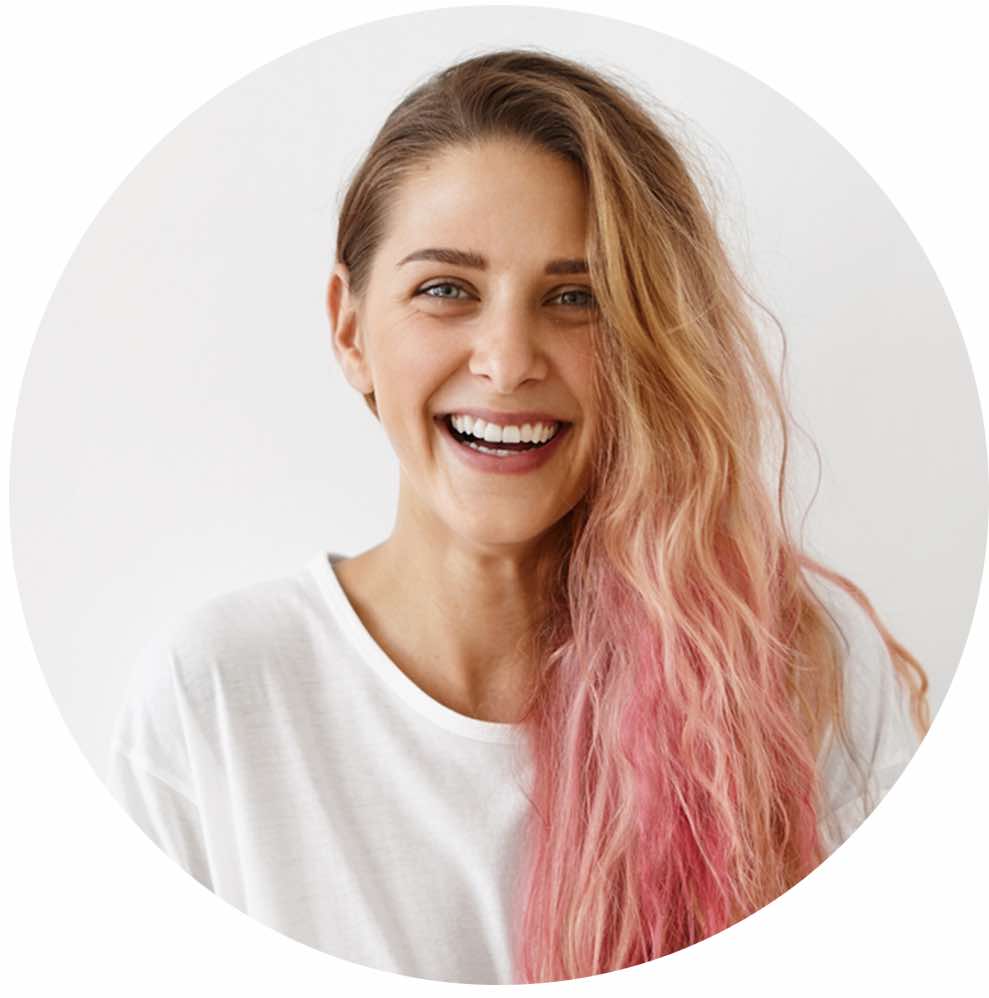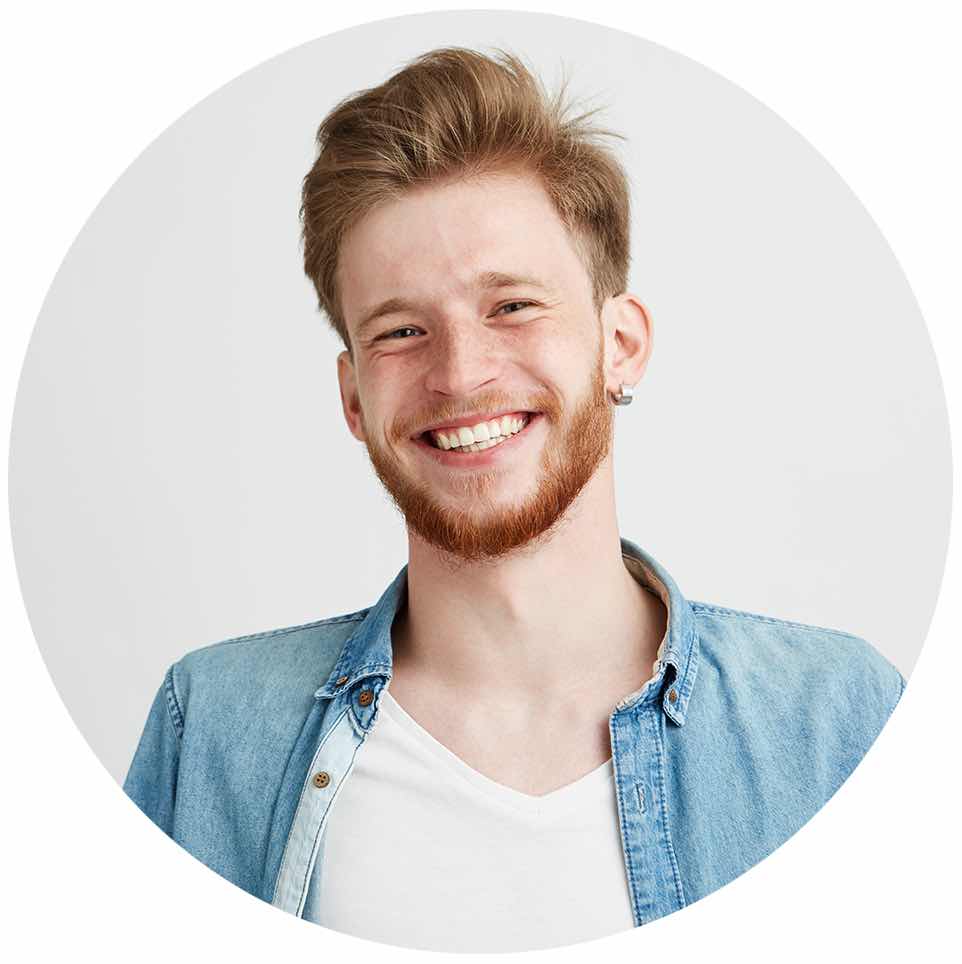 Ready to bring your business online with Ovatu?
Sign up to try Ovatu FREE for 30 days! No credit card required. No commitment necessary.
or call (628) 500-7735