Marketing:
How do I send an SMS marketing campaign?
To send a Mass SMS Marketing campaign, tap Manage, then tap Marketing
Tap Send Mass SMS, then complete the following: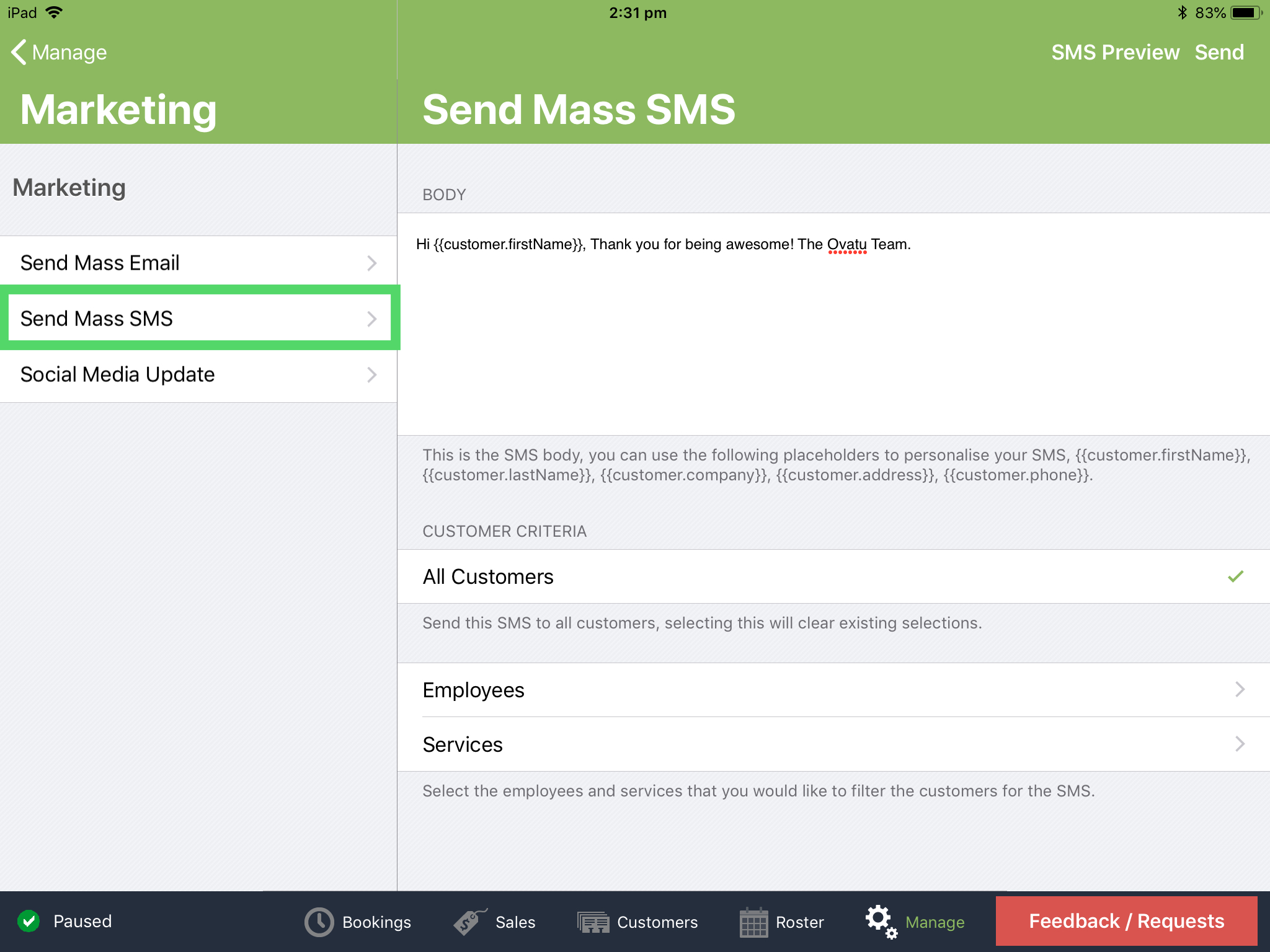 Enter the Body of the SMS, using the available placeholders if required
You can filter the recipients list by selecting the following:
All Customers - leave this selected to send your SMS to all customers in your database with active mobile phone numbers
Employees - tap here and select Employee(s) from the list to send your SMS to all Customers associated with the Employee(s)
Services - tap here and select Service(s) from the list to send an SMS to the Customers who have had reservations with this Service/ these Services
You can send yourself a preview of your SMS by tapping SMS Preview
(Please note that if you have your SMS settings set to send from your own phone number, it may not be possible to send a preview SMS to and from the same number)
Tap Send
Ready to take the next step in scaling your business?
Here's a 60 Day FREE Trial. No Credit Card. Just Business Growth Made Simple.
Ready?
Get Started
Still have questions? Chat to one of our friendly Customer Success experts.
They're available around the clock and will answer any questions you have. Click here to chat.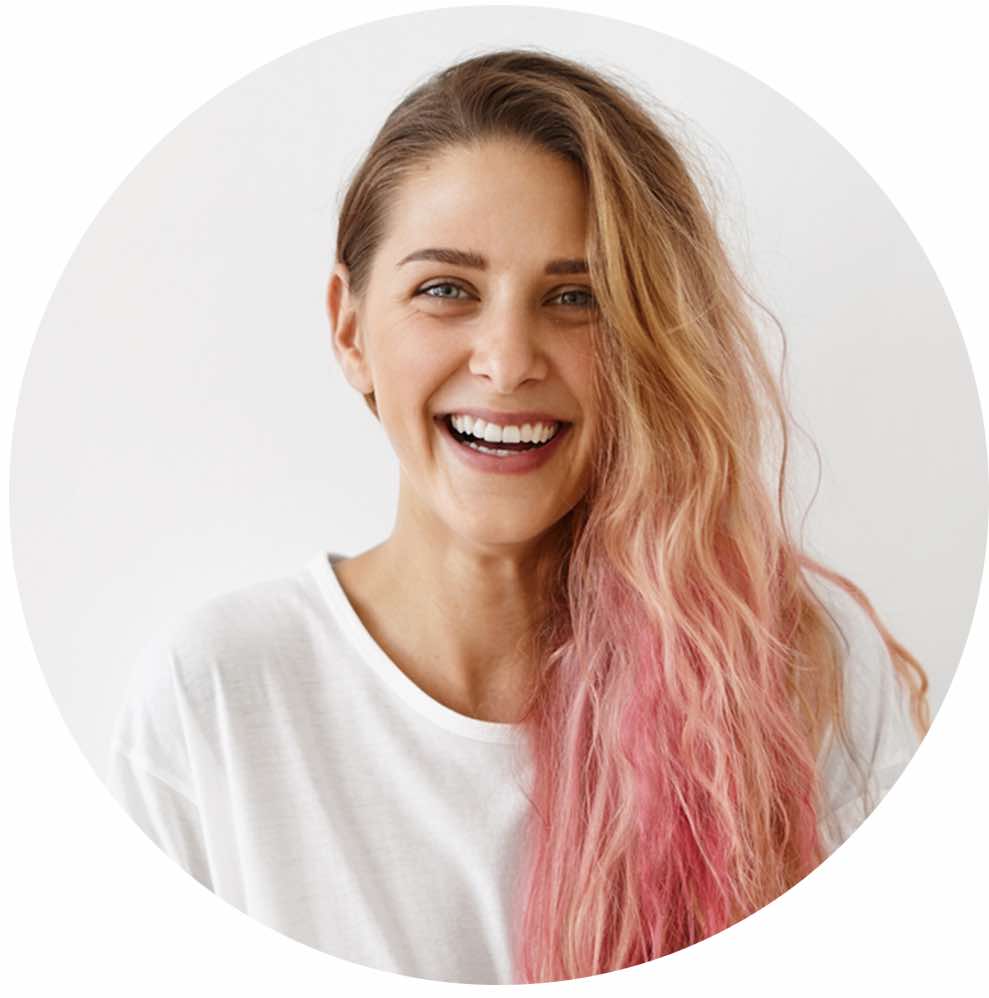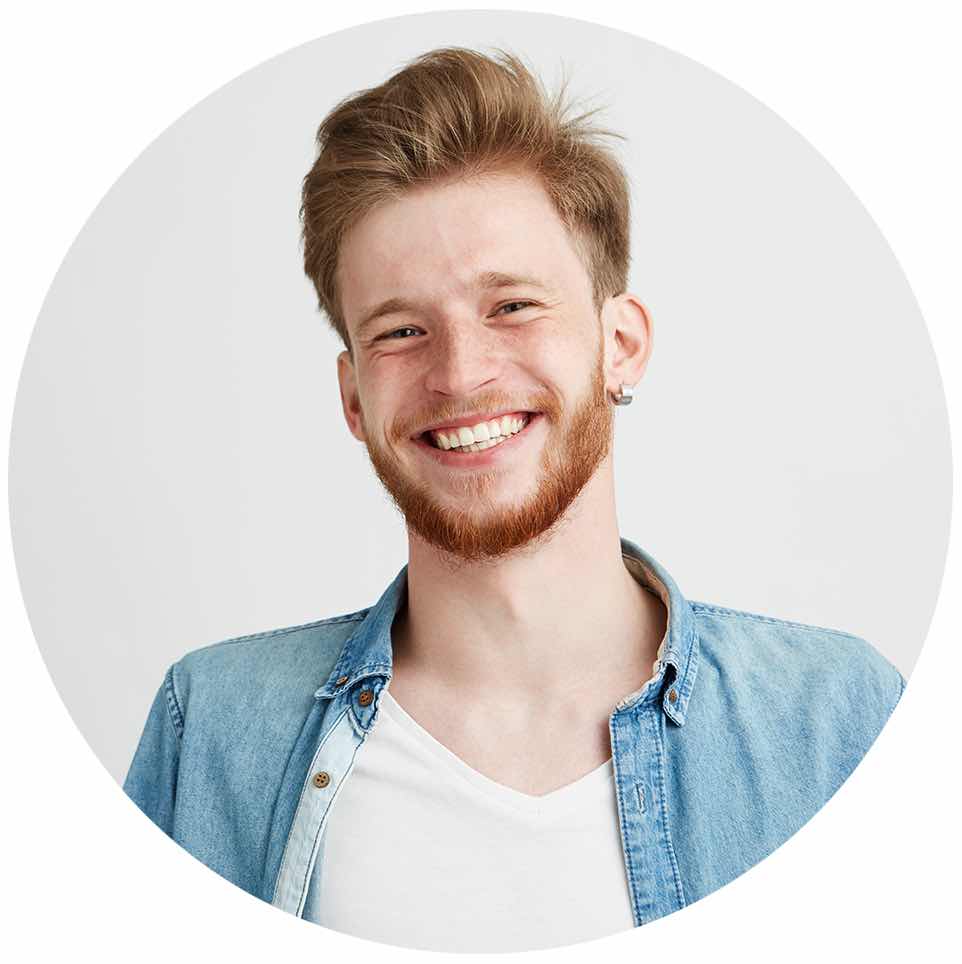 Ready to bring your business online with Ovatu?
Sign up to try Ovatu FREE for 30 days! No credit card required. No commitment necessary.
or call +44 20 3808 3014