Marketing:
How do I send an SMS marketing campaign?
To send a mass SMS marketing campaign, choose Marketing > Mass SMS
If you choose, you can filter email recipients by selecting Customers who have had Reservations with specific Employees or Services, by selecting the checkboxes.
Skip this step, to SMS your entire Customer list.
You can also send a mass SMS campaign to a filtered Customer list, see How do I filter the Customer list?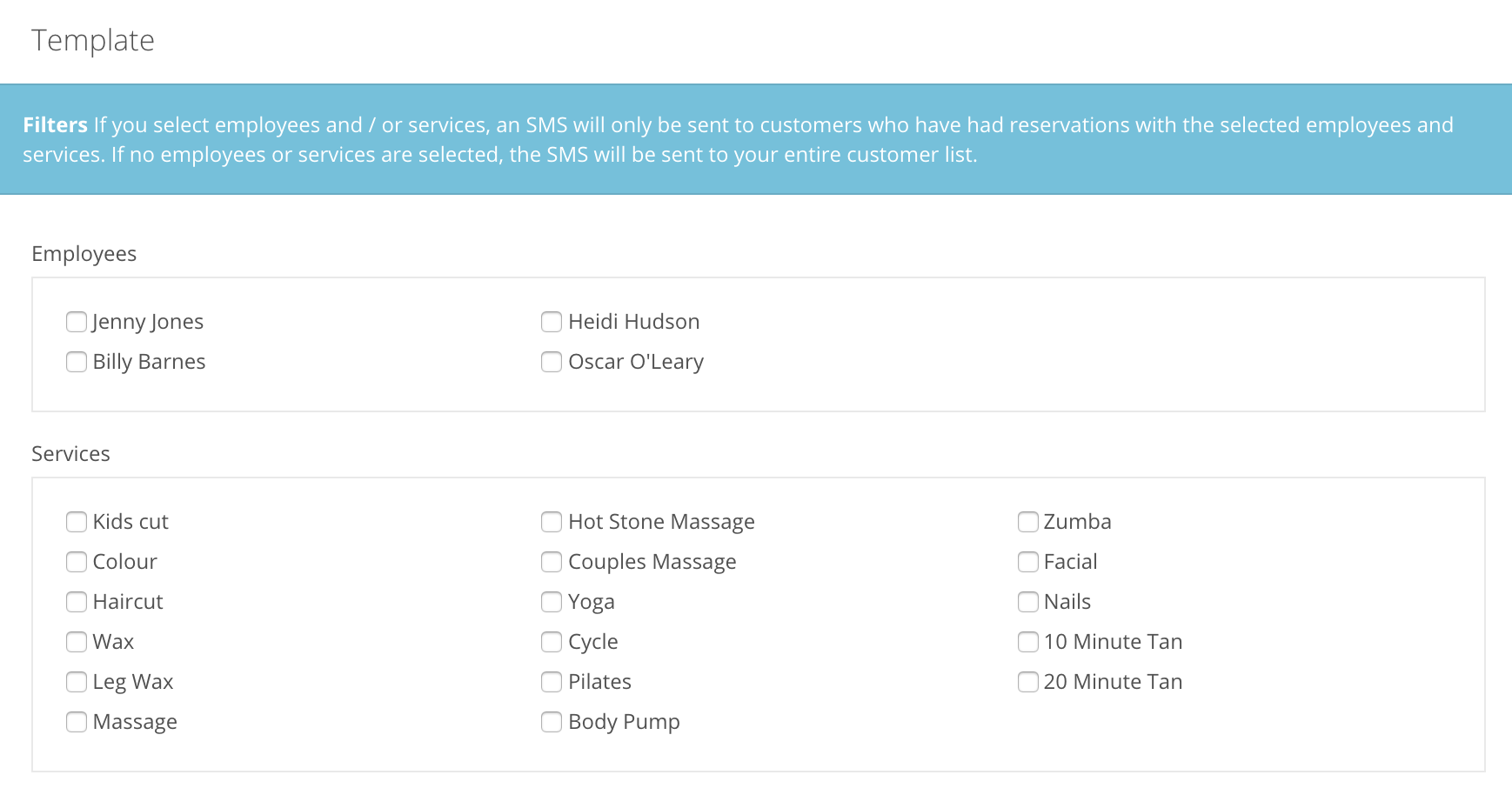 Enter the Body of the SMS. A list of placeholders is available, to the right of the screen, insert these directly into your SMS body, to customise your SMS for each recipient. Emoji's are supported, so feel free to add some fun to your message. However please note that if you include one or more emoji's, the character limit per message is halved to 80.


If you wish, you may let your Customers know that if they reply with the words 'STOP', they will be unsubscribed from future SMS marketing campaigns.
You can view all unsubscribed Customers by clicking Unsubscribed Customers, to the right of the screen.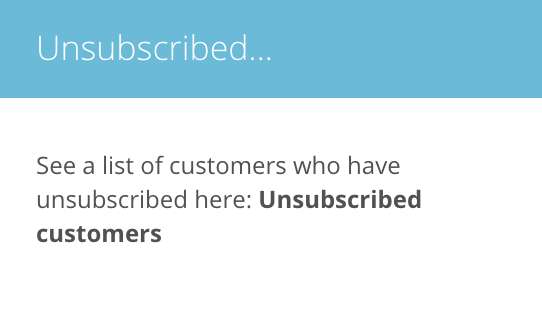 To send a preview of the SMS (to the phone number of the account owner), click Preview


The system calculates an estimate of how much the entire campaign will cost (this is only an estimate, as the actual cost is subject to our SMS provider)
If you do not have enough SMS credits, the below message will appear.
If you have enough SMS credits, the below confirmation screen will appear:


Finally click on the Confirm Send button

For information on SMS usage and credit purchase, see: How do I view my SMS usage and purchase SMS credits?

For information on SMS pricing, click here.
Ready to take the next step in scaling your business?
Here's a 60 Day FREE Trial. No Credit Card. Just Business Growth Made Simple.
Ready?
Get Started
Still have questions? Chat to one of our friendly Customer Success experts.
They're available around the clock and will answer any questions you have. Click here to chat.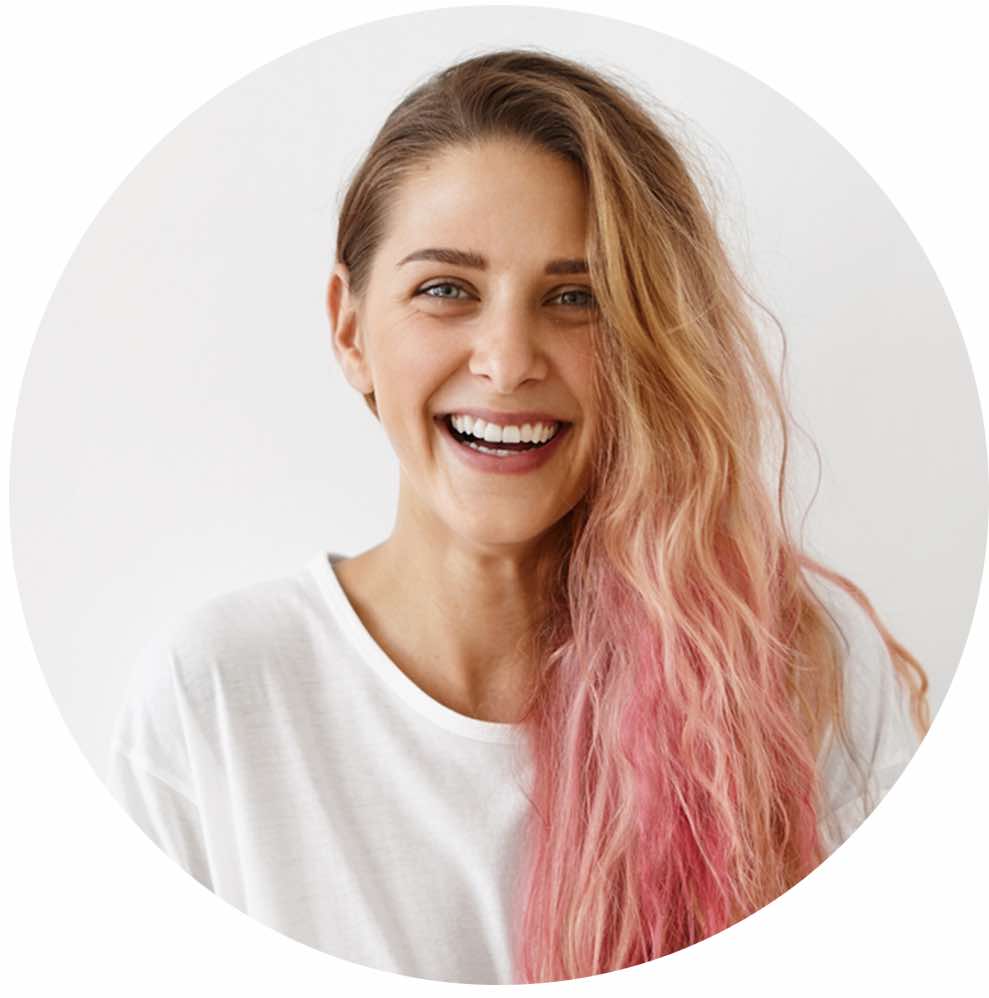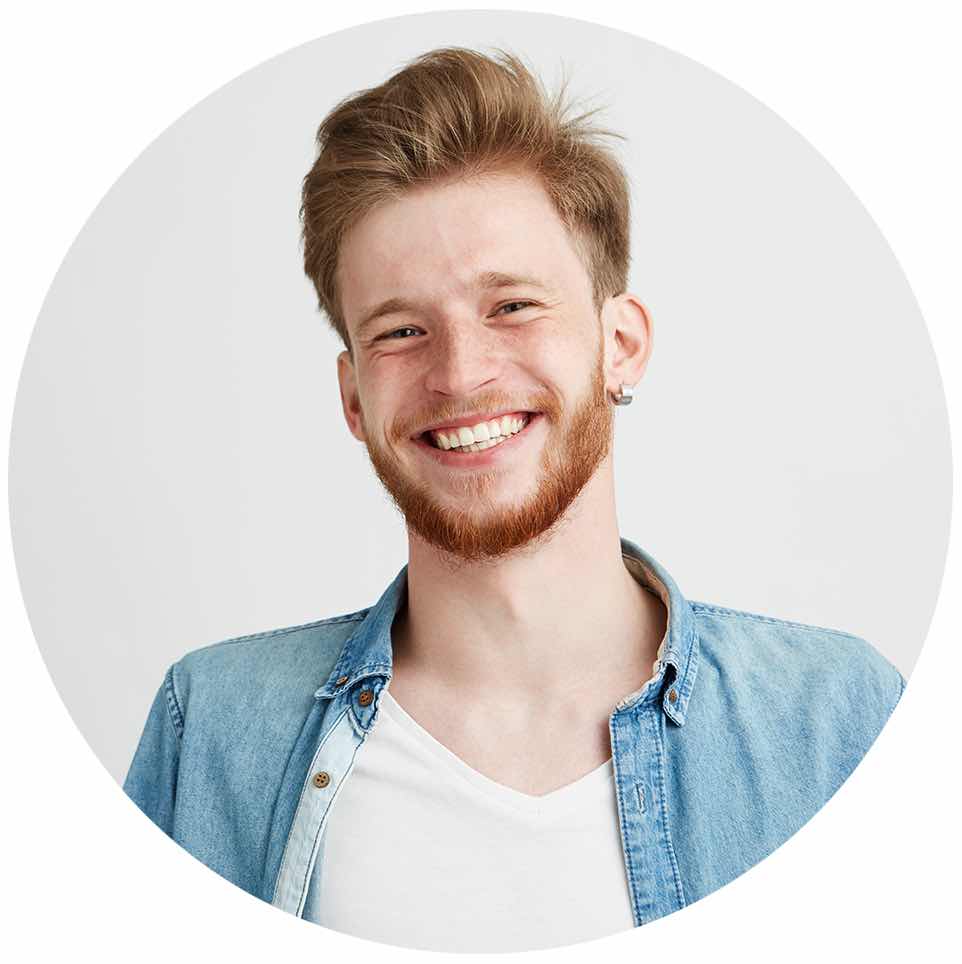 Ready to bring your business online with Ovatu?
Sign up to try Ovatu FREE for 30 days! No credit card required. No commitment necessary.
or call +44 20 3808 3014