We're thrilled that you're ready to upgrade from your FREE Ovatu iOS App!
Here's how (to do it without losing your data!):
FIRST:
Visit the Ovatu Website to sign up for a FREE trial account:
Click

Complete the required fields and click SIGN UP
You will be given a location ID and password and sent a confirmation email
STOP HERE AND DO NOT COMPLETE THE WIZARD!
(we need your account to remain empty, so we can upload the data on your device to your new account)
THEN:
Open the Ovatu app on your iOS device
Tap either Login from the Manage tab, or Login to Pro in the bottom left corner of the screen (iPad only)
Tap Account: Upload Data
Enter your Location ID and Password
Your existing data will be uploaded to your new account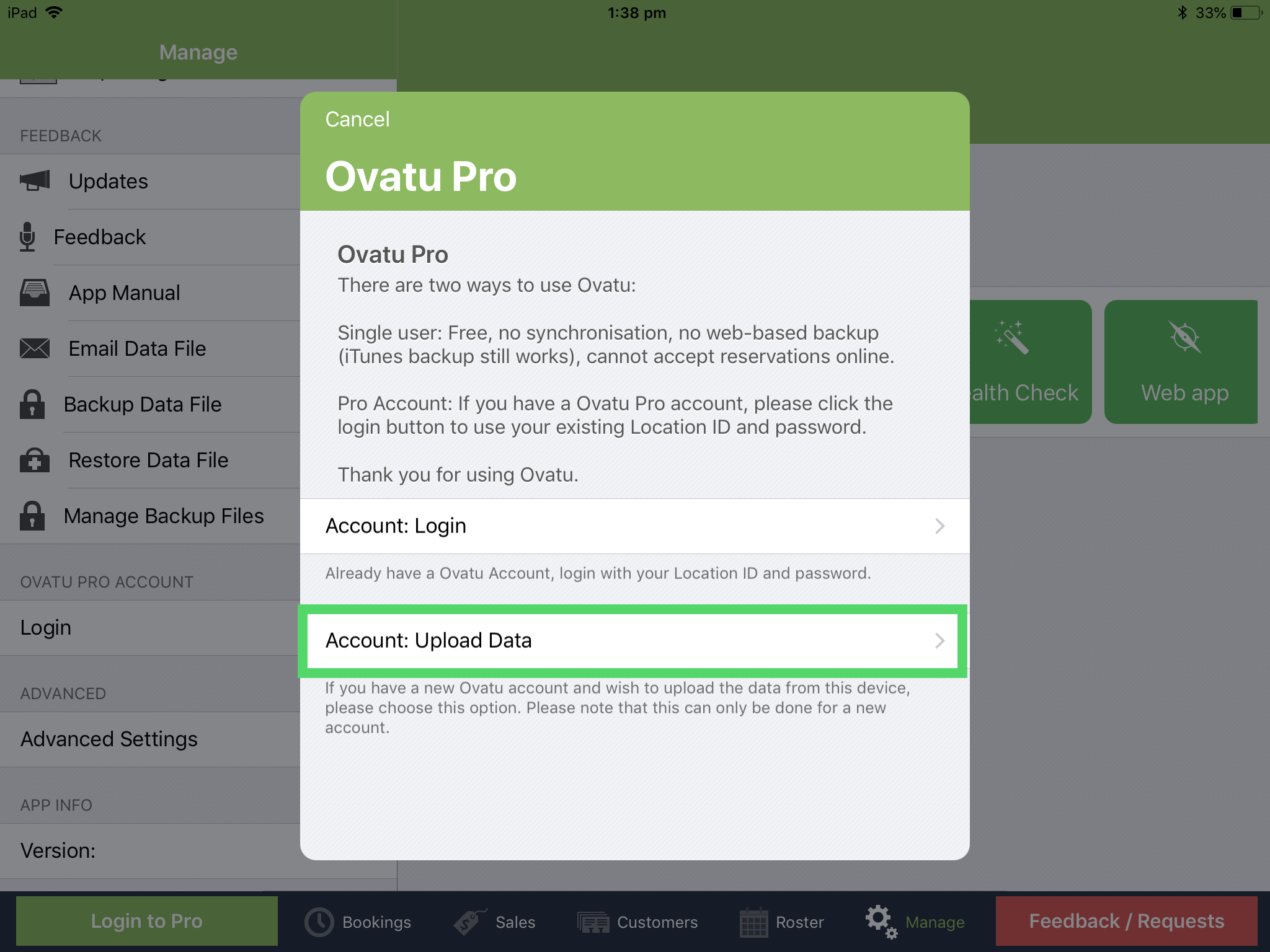 Voila and Welcome!!