It's possible to store customer's credit card details, and charge them at a later date.
Customer credit card details are stored via Stripe or Square. Please connect your Stripe or Square account first. Stripe and Square store these details in a secure vault, and they cannot be viewed by you, or by Ovatu staff. Ovatu simply sends a request to your Stripe or Square account to charge a specific card, at your request.
Card Capture Via Online Booking
To collect credit card details from customers via online booking, enable 'Card Capture' which is the requirement for customers to provide their credit card details in order to secure a booking. Card Capture is enabled via the Ovatu Web App.
This can be enabled globally (for all services apart from zero value services) by clicking Online Booking > Settings and scrolling to the Payments section and selecting the Enable Card Capture checkbox and entering your card capture policy into the Card Capture Policy Content field (see: How do I take deposits and payments online?)
This can also be enabled or disabled for a specific service, click Manage > Services > List and then the Edit icon against the relevant service, then select the Online Payment Require Card Capture checkbox. This overrides any global Card Capture settings and will also capture card details for zero cost services
Manually Adding Credit Card Details
On the Ovatu Android App, new cards can only be saved via Stripe. Square does not allow the saving of credit card details via Android, this must be done via the Web App which you can access through your Android device by tapping Open Web app in the menu.
To add a new card via Stripe, tap Customers, select the Customer's Name, then tap the CARDS / PASSES tab. Existing Stored Cards will be displayed in the Credit Cards section: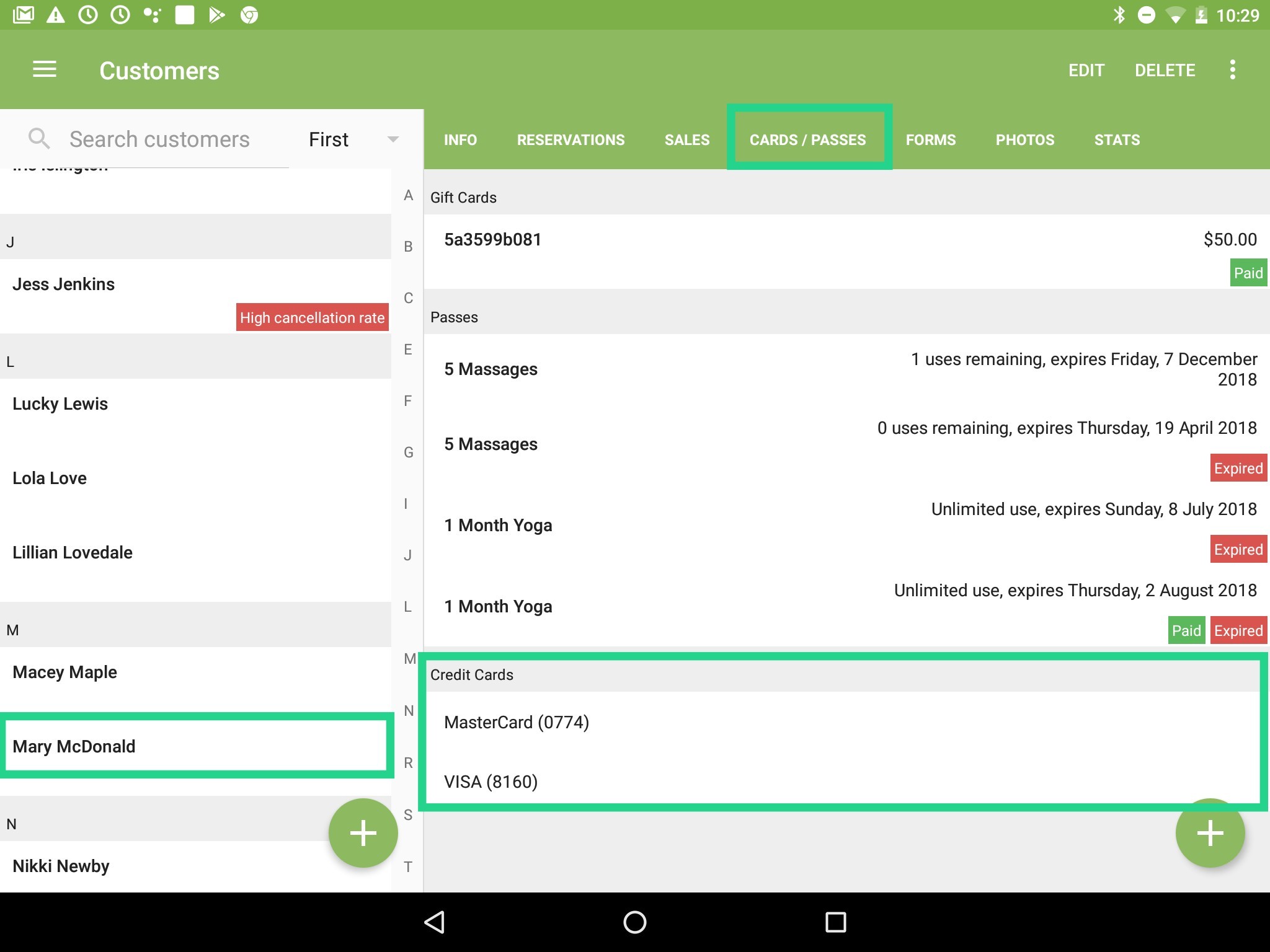 Tap on the plus '+' icon in the bottom right hand corner and then on Credit Card
Enter the card details and tap SAVE

Charging a Saved Credit Card
Saved credit cards can be used as a payment method, when adding a payment to a sale, by simply tapping the Credit Card (Stripe) button: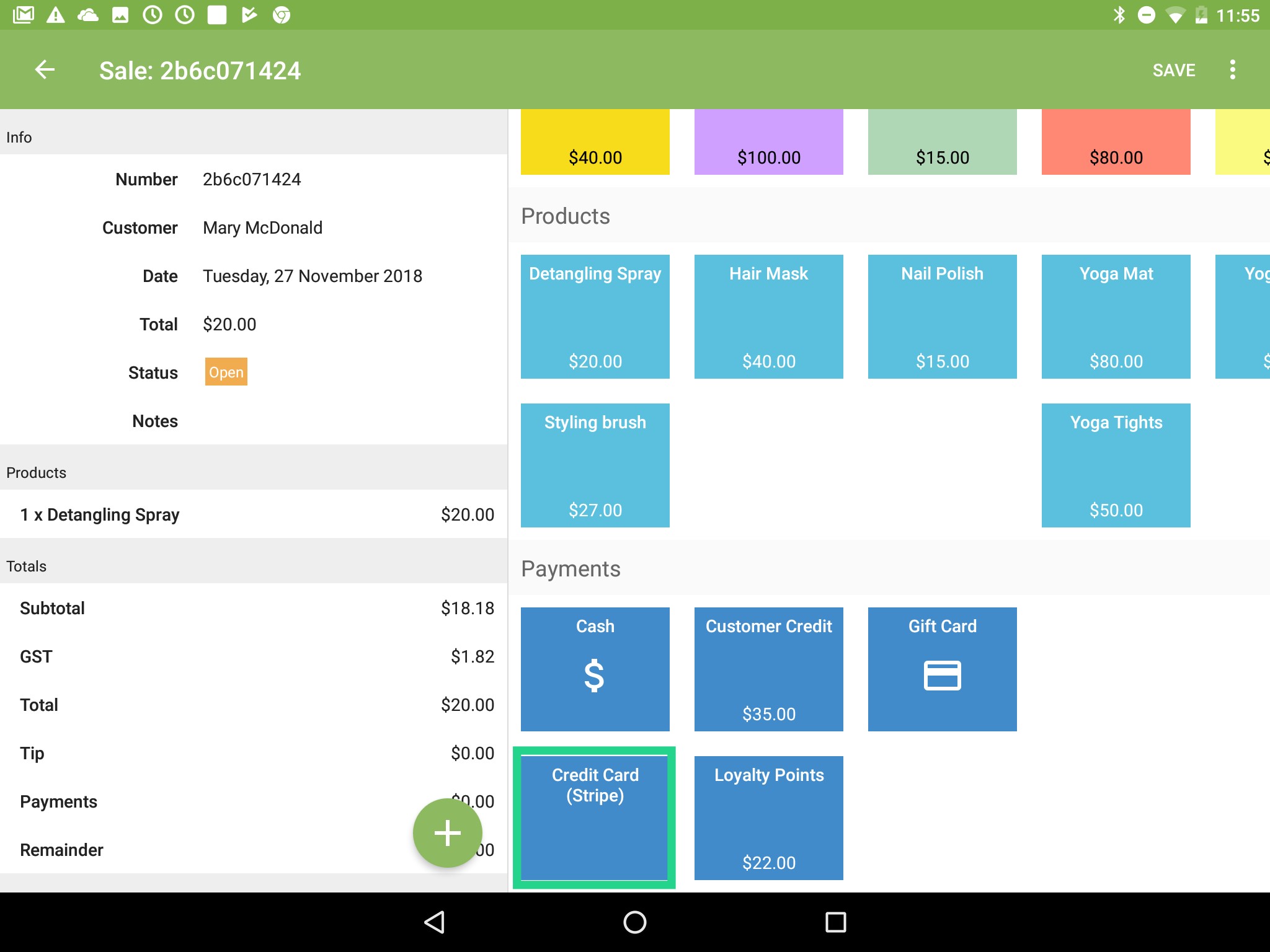 This will present you with the option to either charge a saved card OR enter new card details: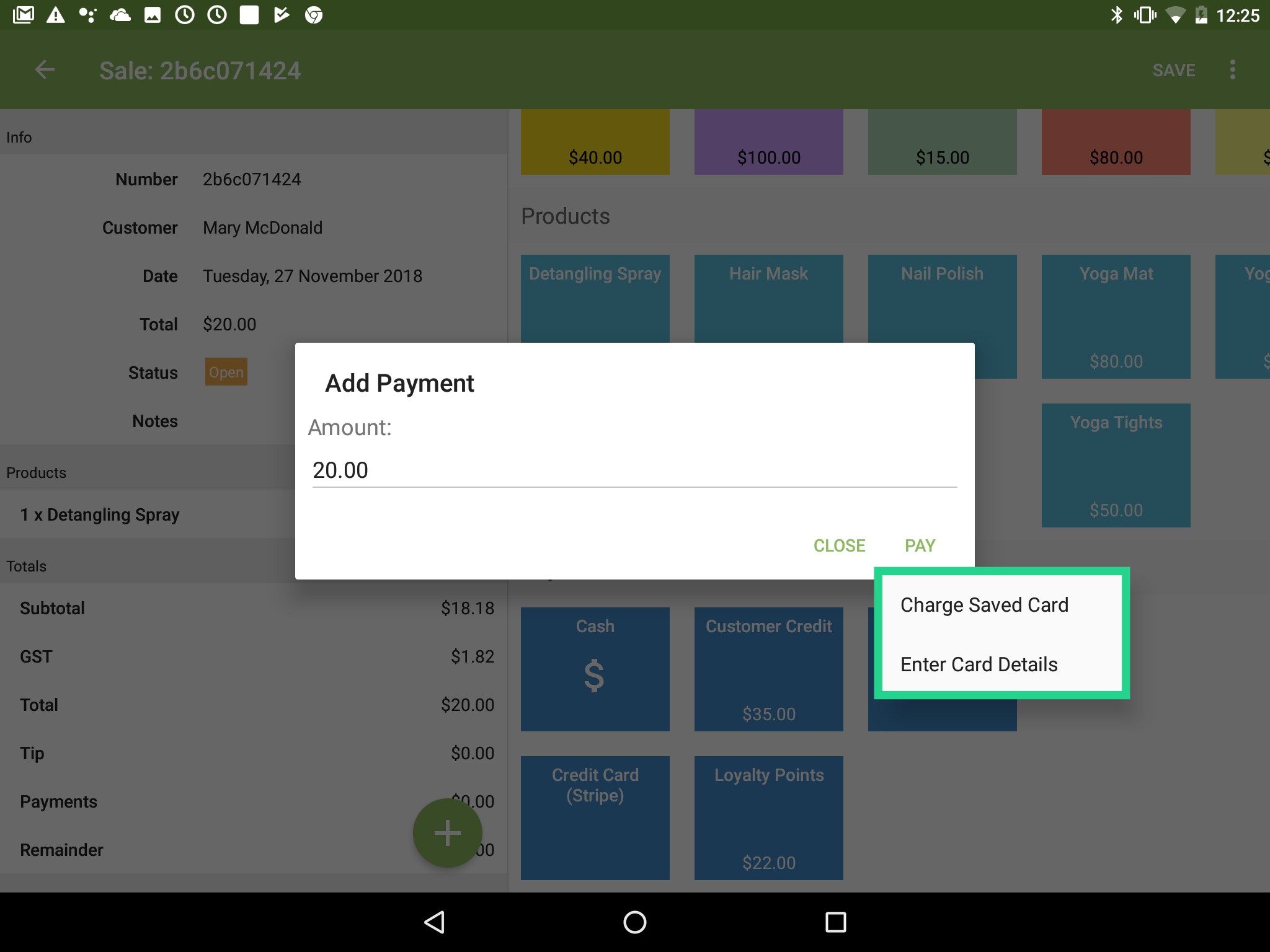 Tapping Charge Saved Card will display a list of any previously stored credit cards. Select by tapping directly on the preferred card: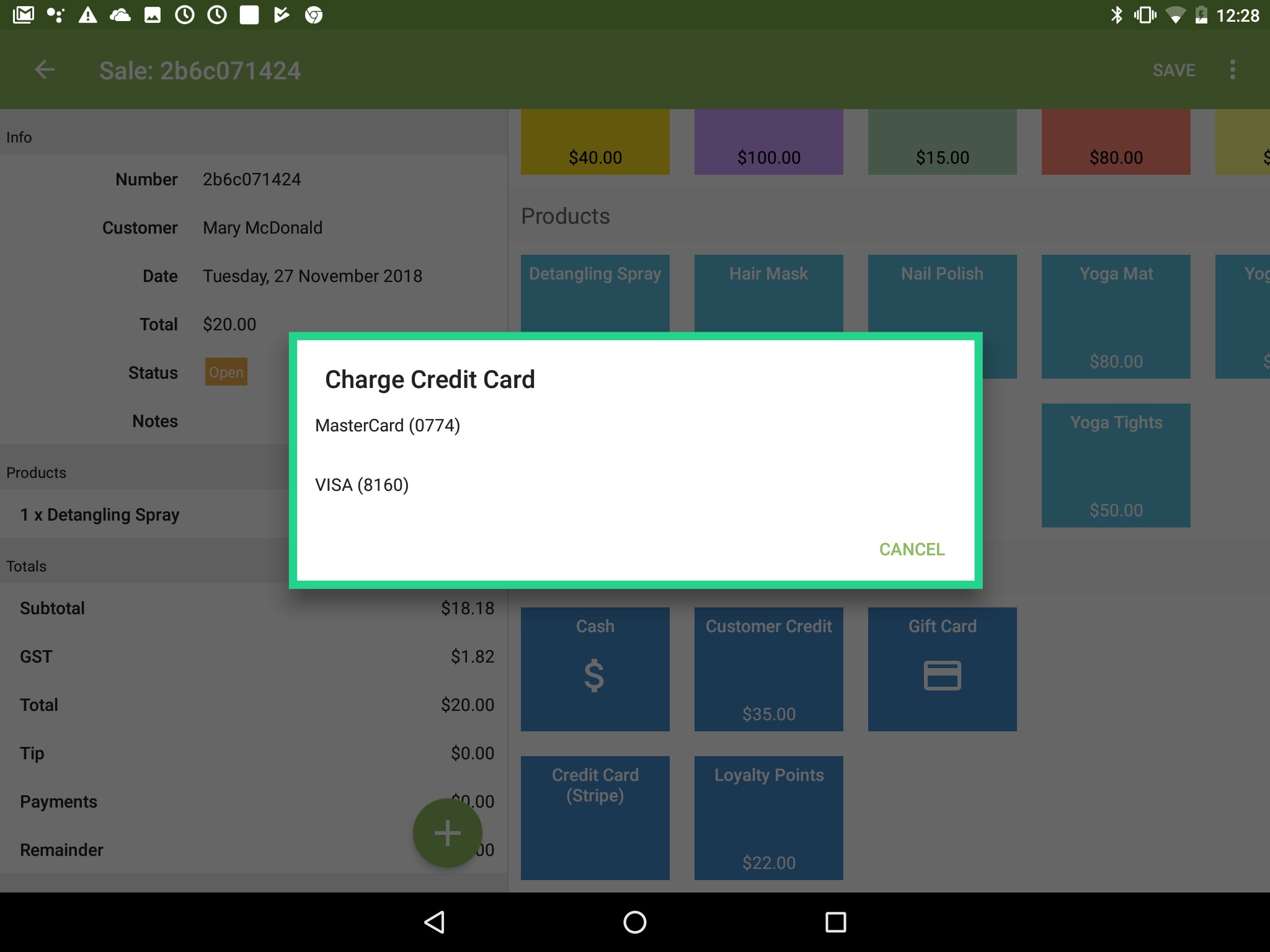 Tapping Enter Card Details will allow you to enter new card details.
Ticking the Save Card box, and then tapping CHARGE will charge the newly entered card and also store the credit card details so that it can be charged again at a later date: