Reminders & Notifications:
How do I customise my SMS settings?
To customise your SMS settings, choose Notifications > SMS Settings
There are two options for customising your SMS settings
Use system (Ovatu) number (Recommended)
Use your own number (Not available in all regions)
USE SYSTEM (OVATU) NUMBER
When using an Ovatu system number, SMSs will be sent from a local number in your country managed by Ovatu.
Replies to these SMSs will come back to Ovatu and you will be notified with the content of the reply.
Using an Ovatu system number is the only way to enable SMS appointment reminder confirmations (Reply Y to confirm).
To use a system number, select your country from the drop down menu and click Save

To send a test SMS to your mobile number (the number listed on your account), click Send Test Message

Please note: If a system number is unavailable in your country, you are welcome to use a system number from an available country OR use your own number (see below)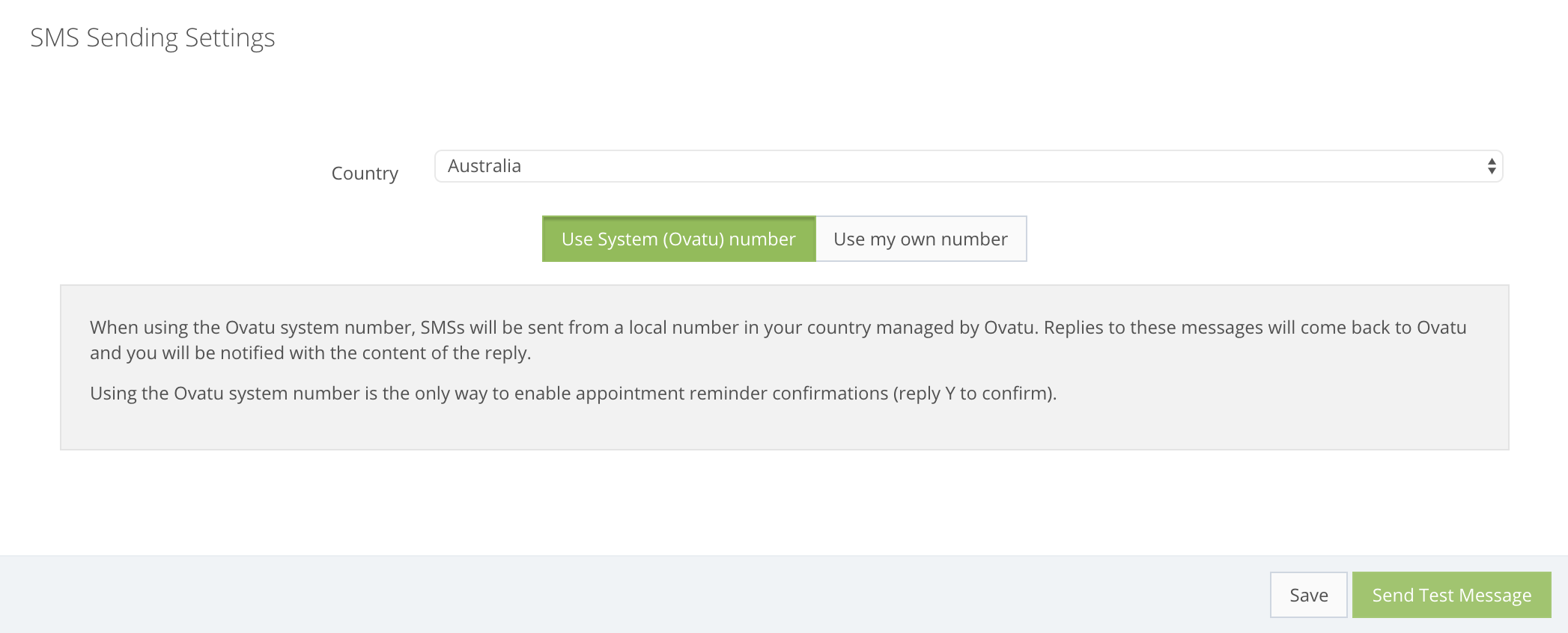 USE YOUR OWN NUMBER
It is possible to send SMSs from your own number. All SMSs will be sent from Ovatu servers and normal SMS credits apply, however the messages will appear to come from your own number and replies will be sent straight to your own mobile device.
Please note: Appointment reminder confirmations (reply Y to confirm) are not possible using your own number, as Ovatu no longer receives replies to the SMS reminders.
To send SMSs from your own number, enter your mobile number in the From Number field and click Save

Please use the full international number format with no spaces ie +61XXXXXXXXX
To send a test SMS to your mobile number (the number listed on your account), click Send Test Message
Please note: Sending SMS from your own number is not permitted in some countries to due to legislation and carrier restrictions (eg CA & USA)
Please also note: Our SMS provider does not permit sending an SMS to and from the same phone number, therefore, to test an SMS coming from your own number, please send to a dummy customer with a phone number that you have access to.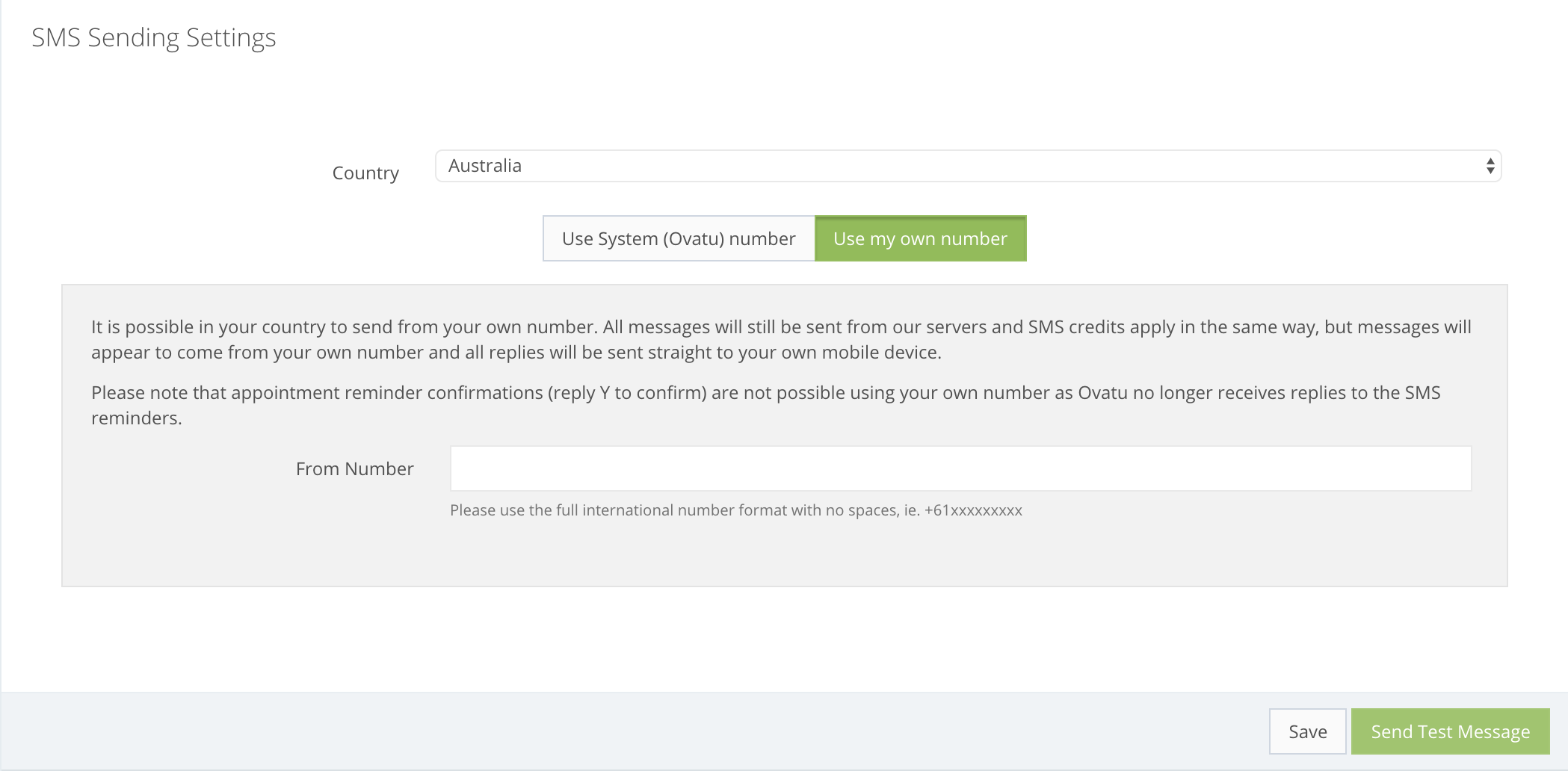 Ready to take the next step in scaling your business?
Here's a 30 Day FREE Trial. No Credit Card. Just Business Growth Made Simple.
Ready?
Get Started
Still have questions? Chat to one of our friendly Customer Success experts.
They're available around the clock and will answer any questions you have. Click here to chat.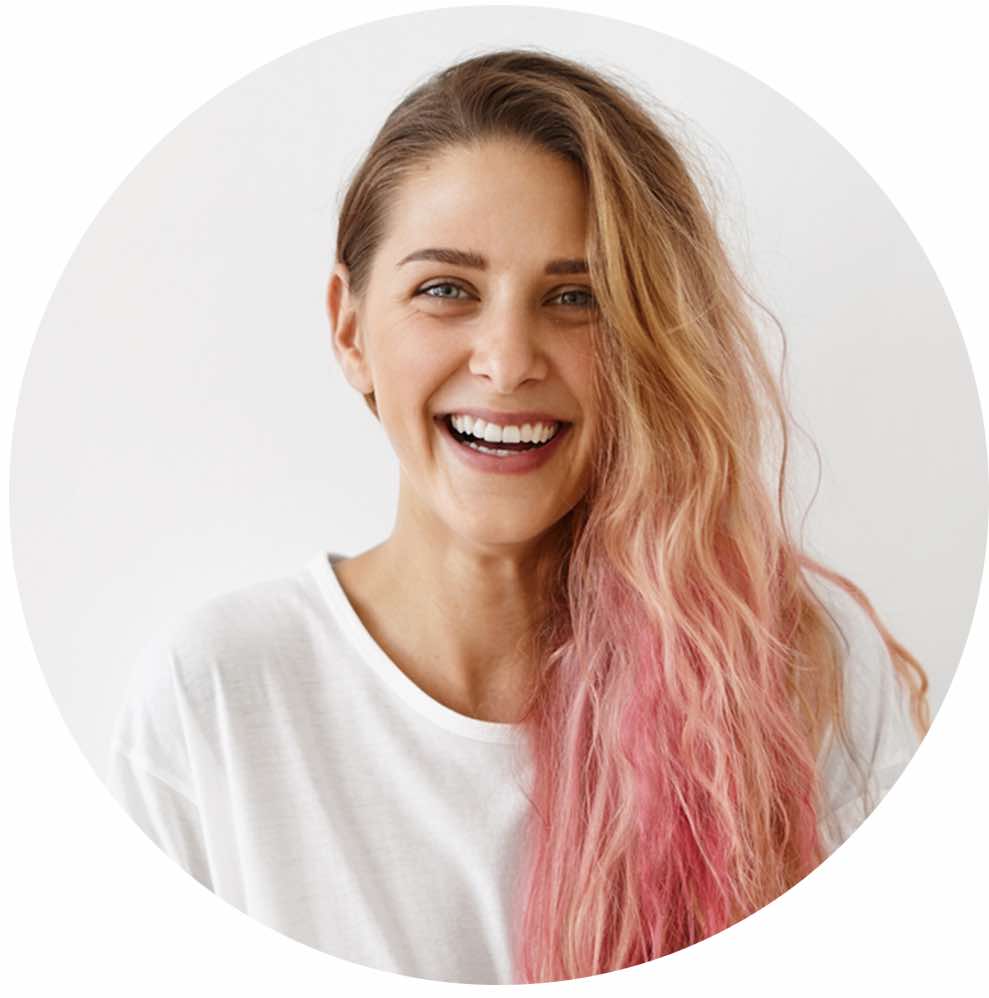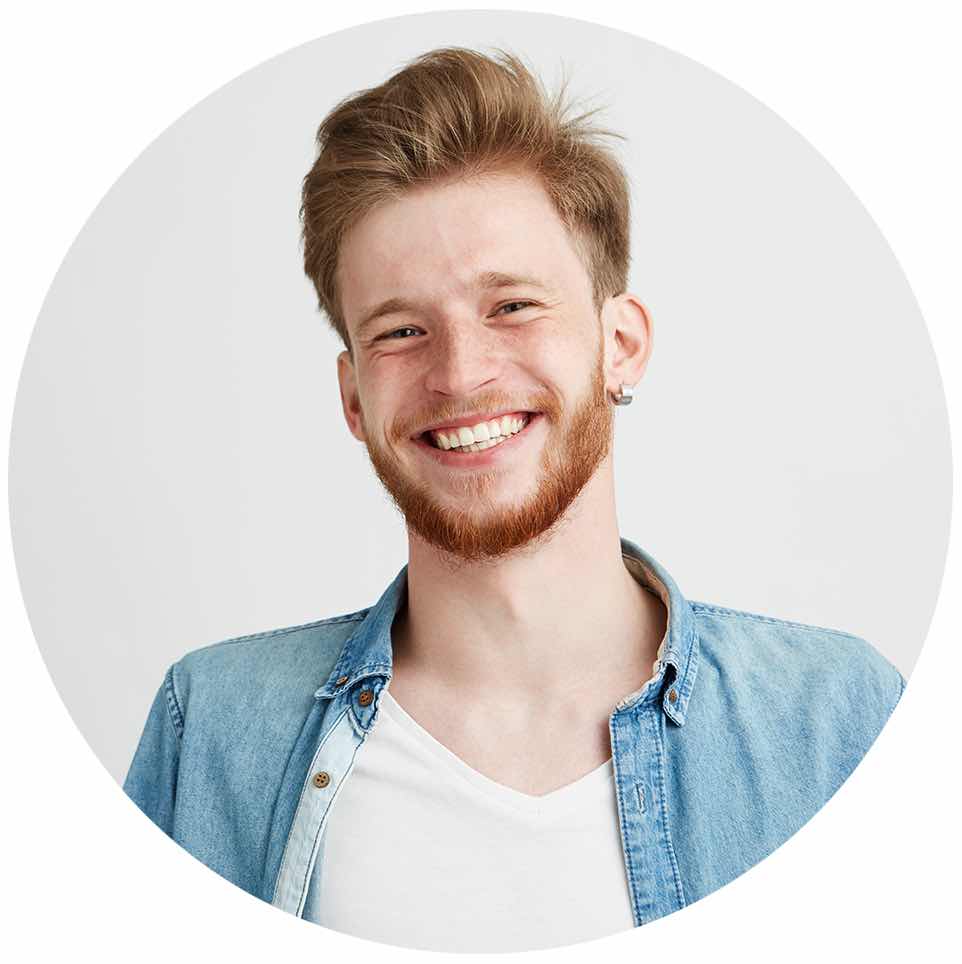 Ready to bring your business online with Ovatu?
Sign up to try Ovatu FREE for 30 days! No credit card required. No commitment necessary.
or call 020 3808 3014