Customers:
How do I add a Photo to a Customer file?
To add a Photo to a Customer file, locate your Customer from the Customer list
Scroll down to the PHOTOS section
Tap No photos yet...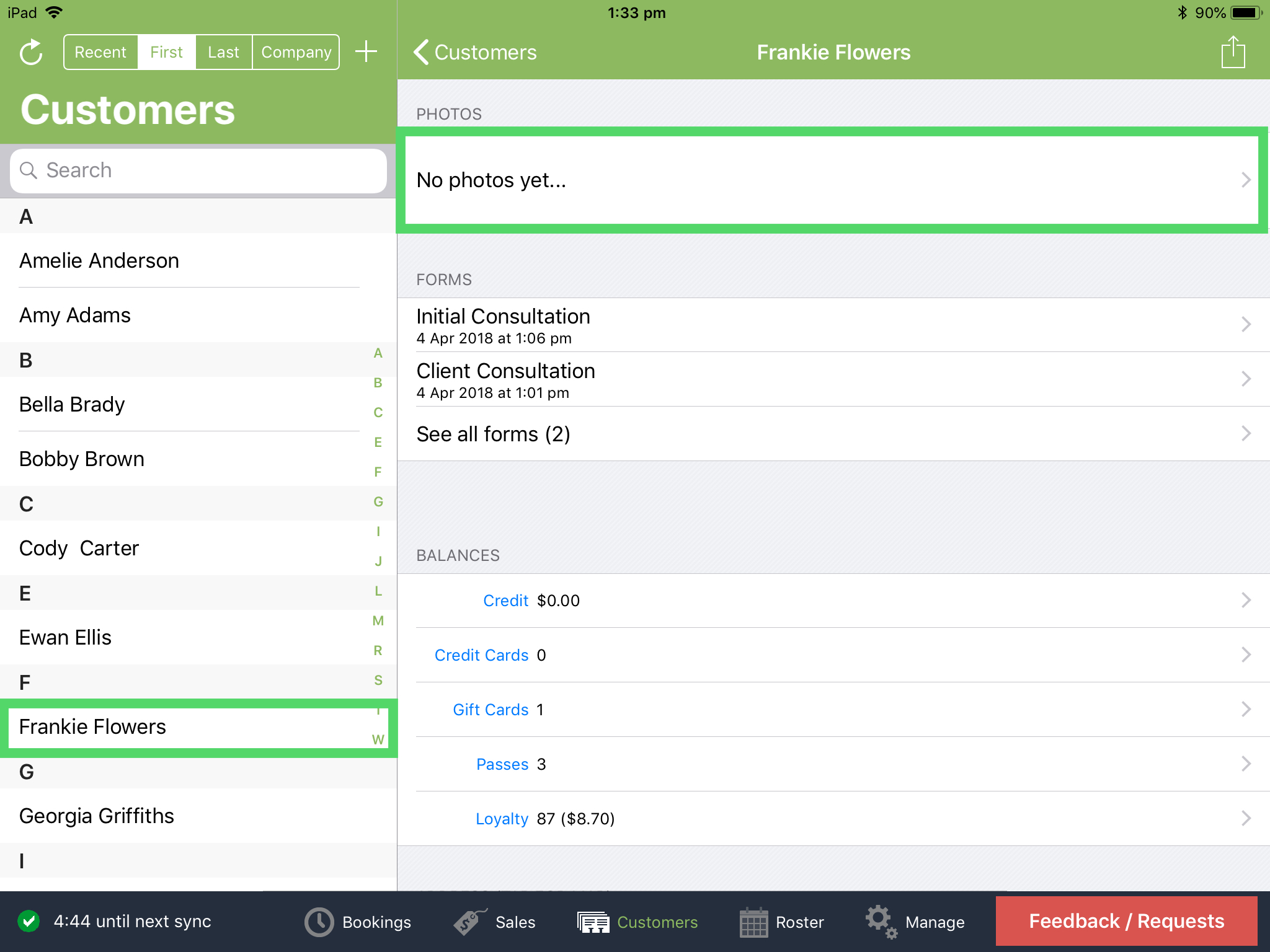 Tap the '+' icon
Tapping Take Photo will access the camera in your device
Tapping Select Photo will access the photo library stored on your device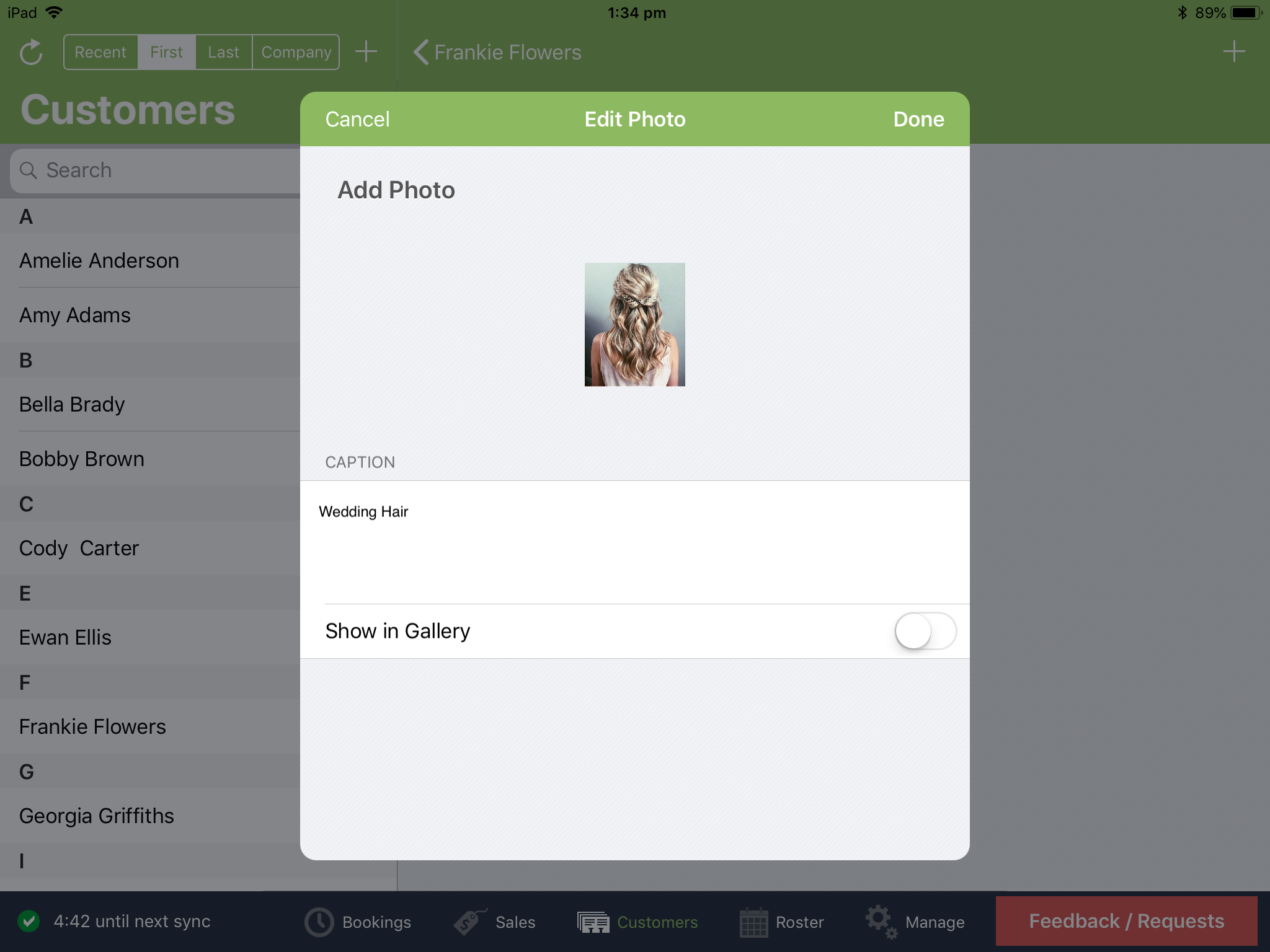 You can add a caption to your photo
Tap Done

(Sliding the Show in Gallery button right will in future display the image in your Gallery, however, this feature is not yet enabled)
Adding Multiple Images from the Photo library on your iOS device:
Adding multiple images in one go can currently only be done via the Web app version of Ovatu
You can access the web app through your iOS device by tapping Manage > Open Web app
Tap Customers > Customer Name > + Add Photos
Tap Browse > Photo Library to access the photo library on your device
Tap on each image you would like to add to this Customer's profile and a blue tick will appear in the selected image(s)
Tap Done
Add captions where necessary and tap Update Captions: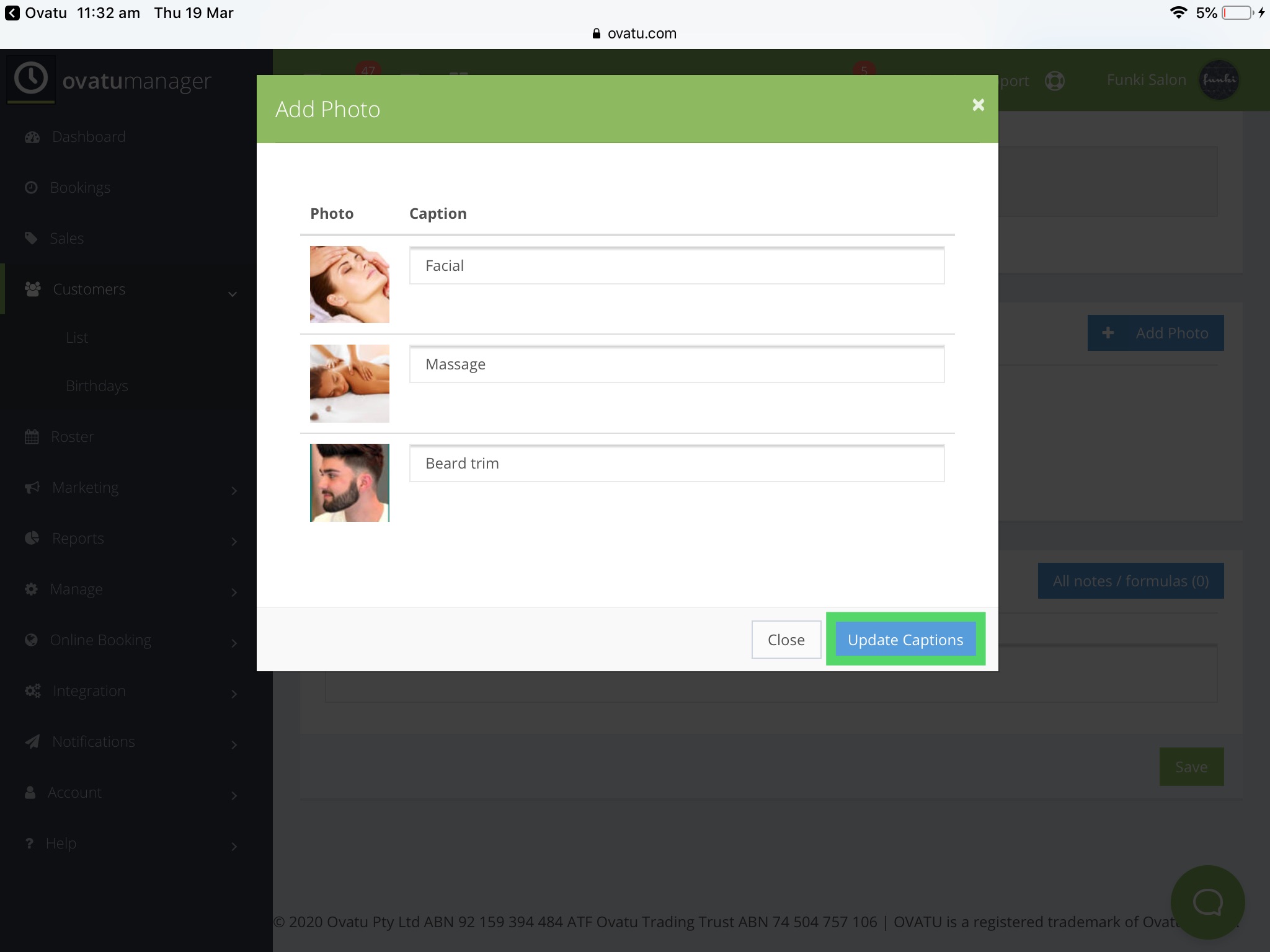 Ready to take the next step in scaling your business?
Here's a 60 Day FREE Trial. No Credit Card. Just Business Growth Made Simple.
Ready?
Get Started
Still have questions? Chat to one of our friendly Customer Success experts.
They're available around the clock and will answer any questions you have. Click here to chat.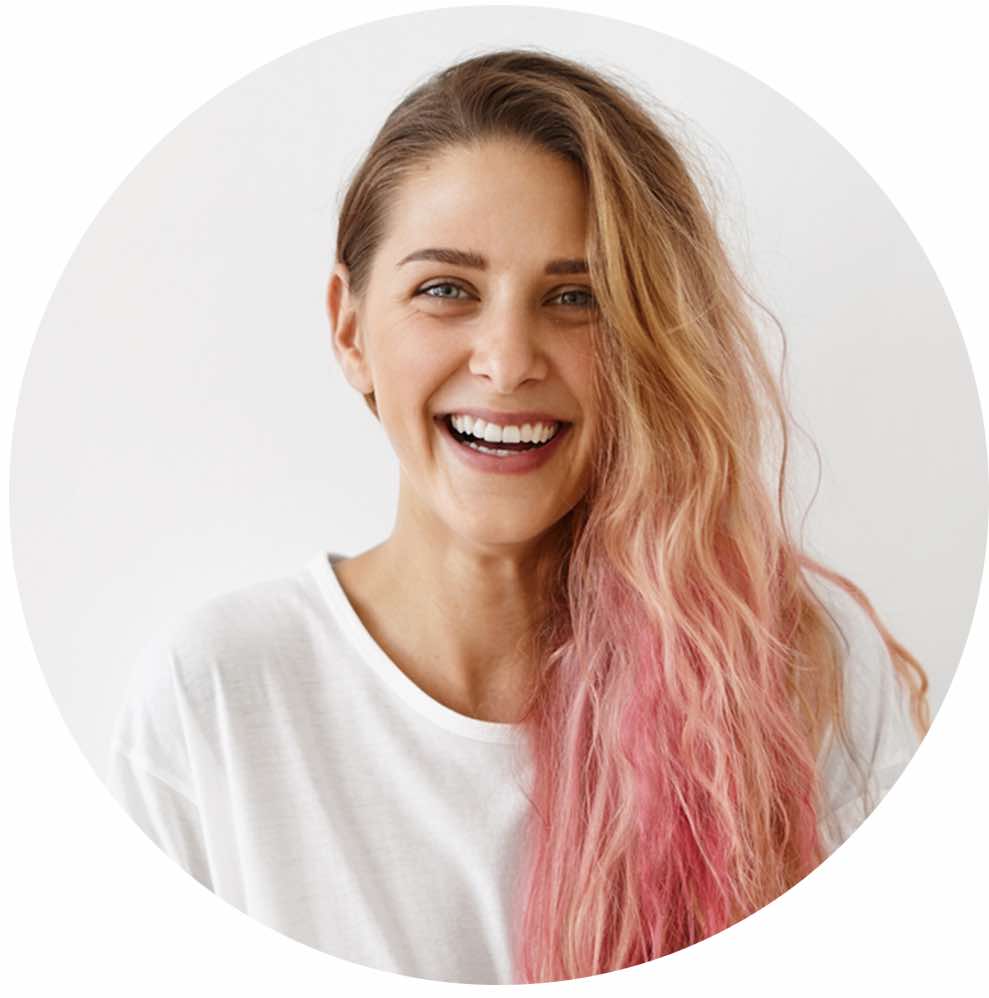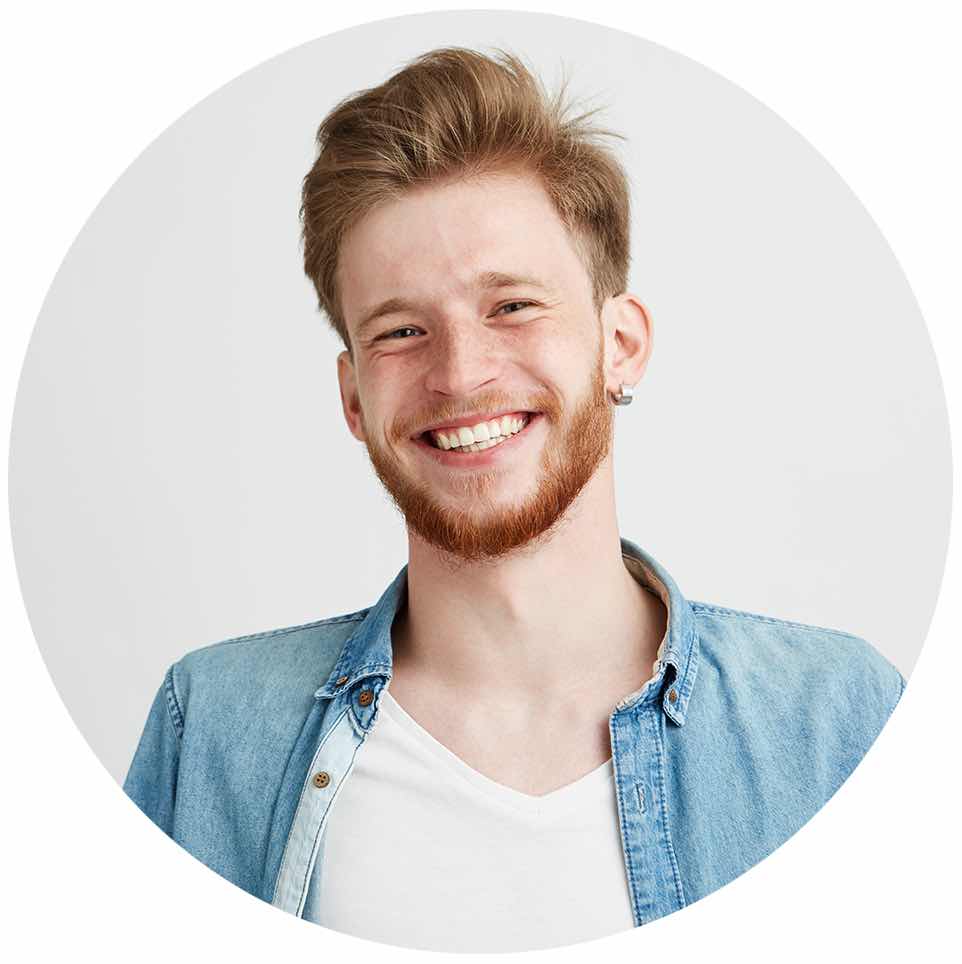 Ready to bring your business online with Ovatu?
Sign up to try Ovatu FREE for 30 days! No credit card required. No commitment necessary.
or call (628) 500-7735