To add Notes to a Customer file, choose Customers > List
Click on the Customers' name
This is the Customer file, Notes can be added in the Notes section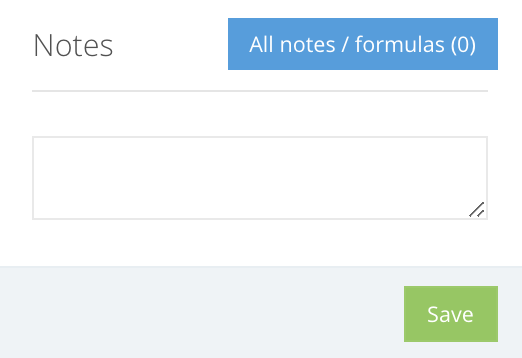 The text box can be used to jot down quick, for general notes about your Customer

Click Save
The All notes/formulas button allows you to include additional time-stamped notes, for example when noting the hair colour formula used on a specific date
To add additional Notes click All notes/formulas
Click Add Note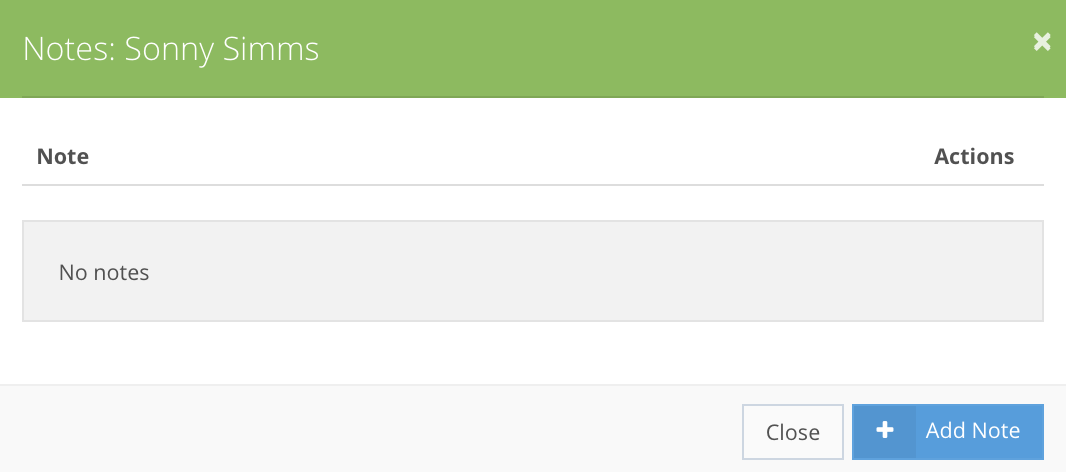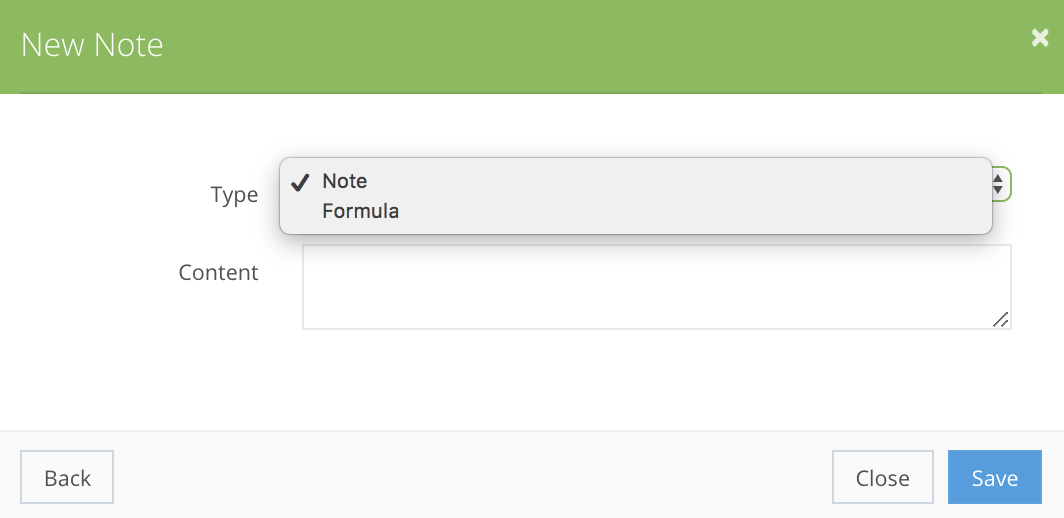 Select either Note or Formula from the Type field
Enter the Content
Click Save
Please note, you can pre-populate the Formula field with a template. This is done via Account > Settings, see How do I customise my account settings?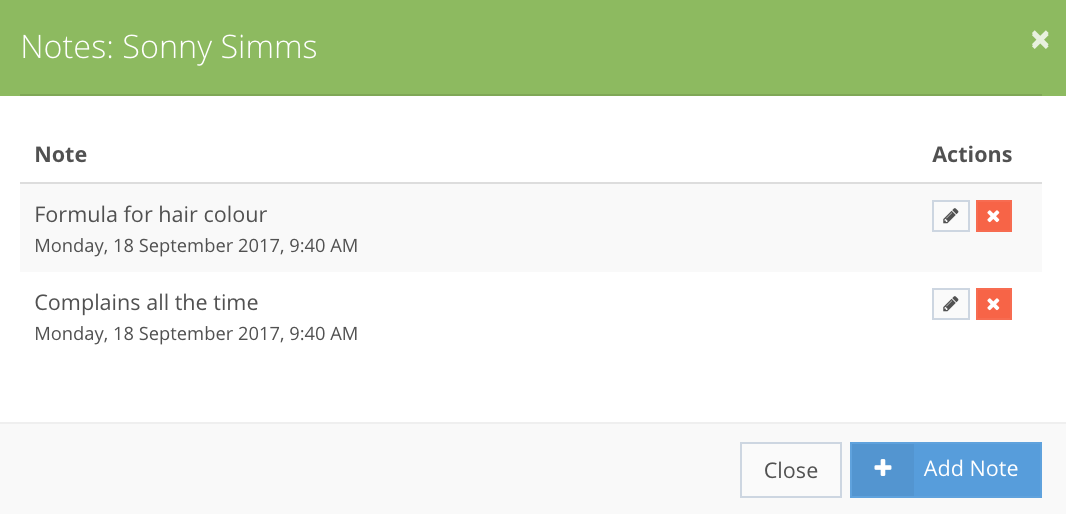 Notes can be edited using the Edit

icon, and deleted using the Delete

icon
Additional notes will also be displayed in the Notes section of the Customer file
This section also displays all Reservation Notes for this customer.