Forms:
How do I add a Form to a Customer file?
To add a Form to a Customer File, tap the Customers icon and locate the Customer in your Customer List
Tap on the Customers' name, then scroll down to the FORMS section
A list of previously added Forms will appear in the FORMS section, tap on an existing form
If the Customer has never completed a form, tap No forms yet...

Tap the '+' icon, then tap Add Form

Tap on From to select the From you wish to add
Please note: You need to have created your Forms first, see How do I create a new Form?

Select the Prefill if this Customer has previously completed this Form, and you would like the new Form to be prefilled with the previous responses

Slide the Customer Mode enable button to the right if you wish allow the Customer to complete their Form on your device. Tap Add

CUSTOMER MODE

In this mode, the Form fills the screen, if the Customer tries to navigate away From the form, they will be asked for a PIN to continue their access
Please Note : this will only happen if the PIN function has been activated in the account (see: How do I set/reset an Employee's PIN?)
Hand the device to your Customer, tap Save when complete
ADMIN MODE

Complete the form on behalf of your Customer, then tap Save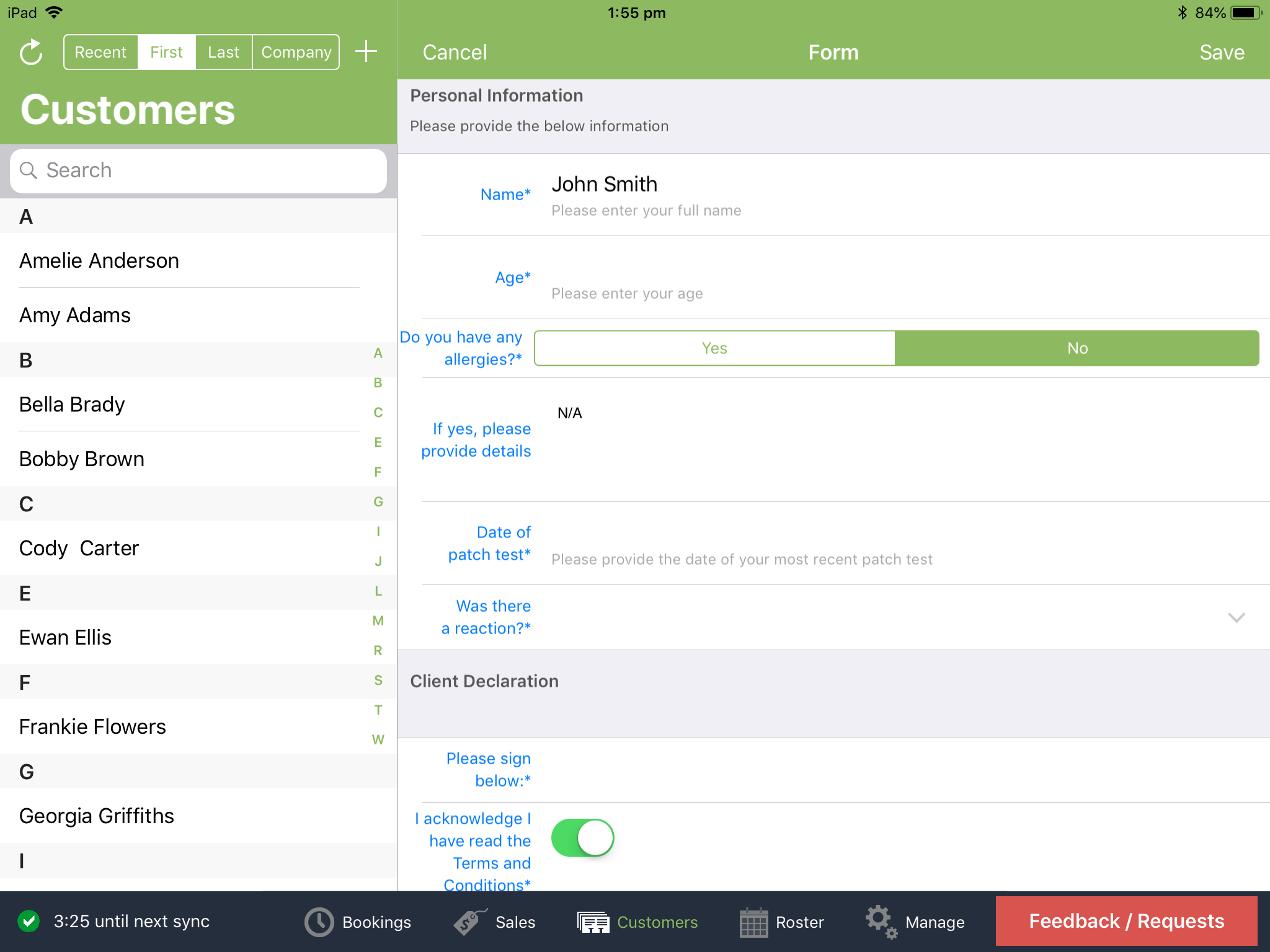 Please Note: All required fields must be complete - if you or the Customer taps Save without completing all the required fields, an error message will appear:


The completed Form will appear in the FORMS section of the Customers' file and will view like this: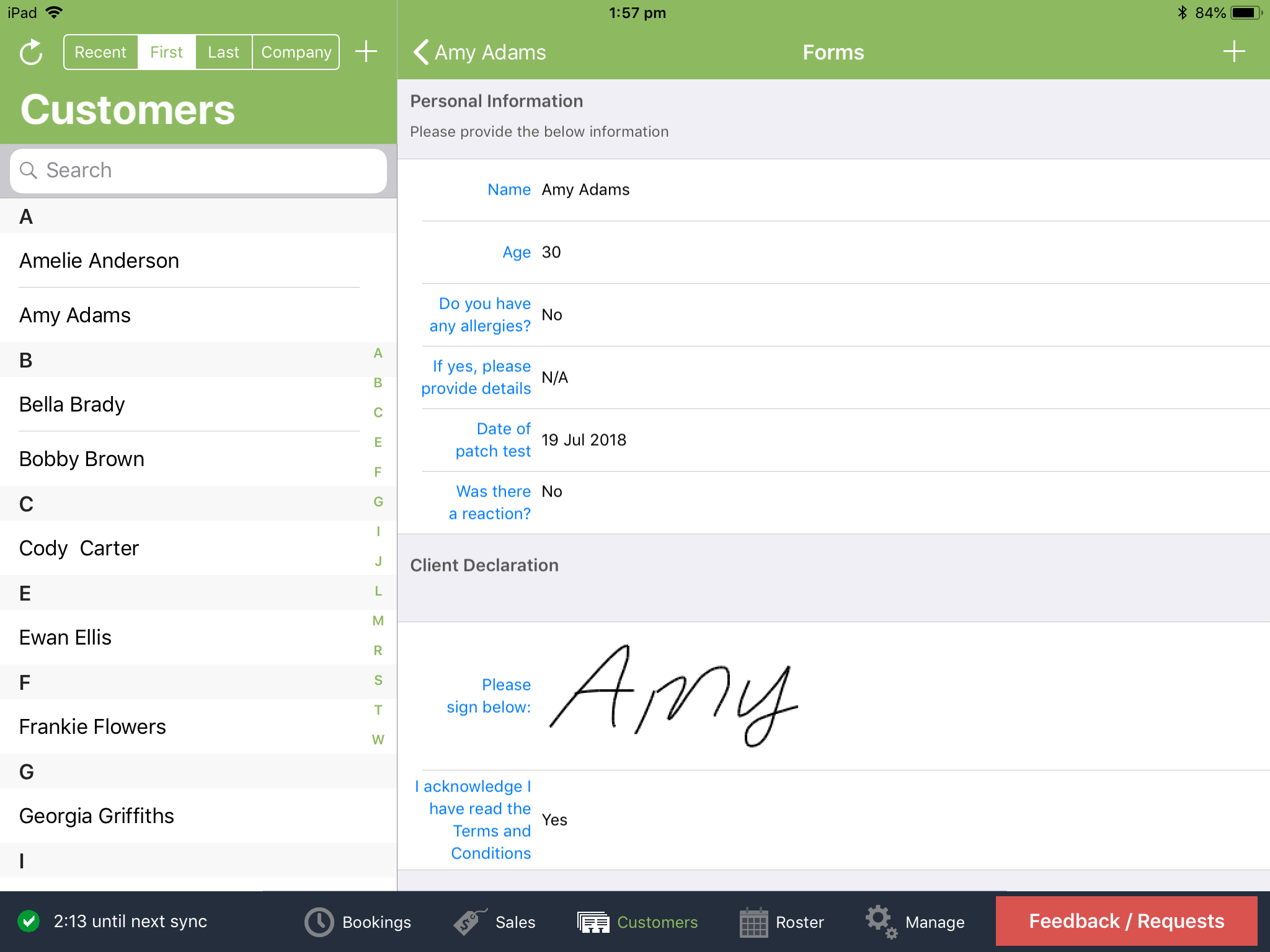 Ready to take the next step in scaling your business?
Here's a 60 Day FREE Trial. No Credit Card. Just Business Growth Made Simple.
Ready?
Get Started
Still have questions? Chat to one of our friendly Customer Success experts.
They're available around the clock and will answer any questions you have. Click here to chat.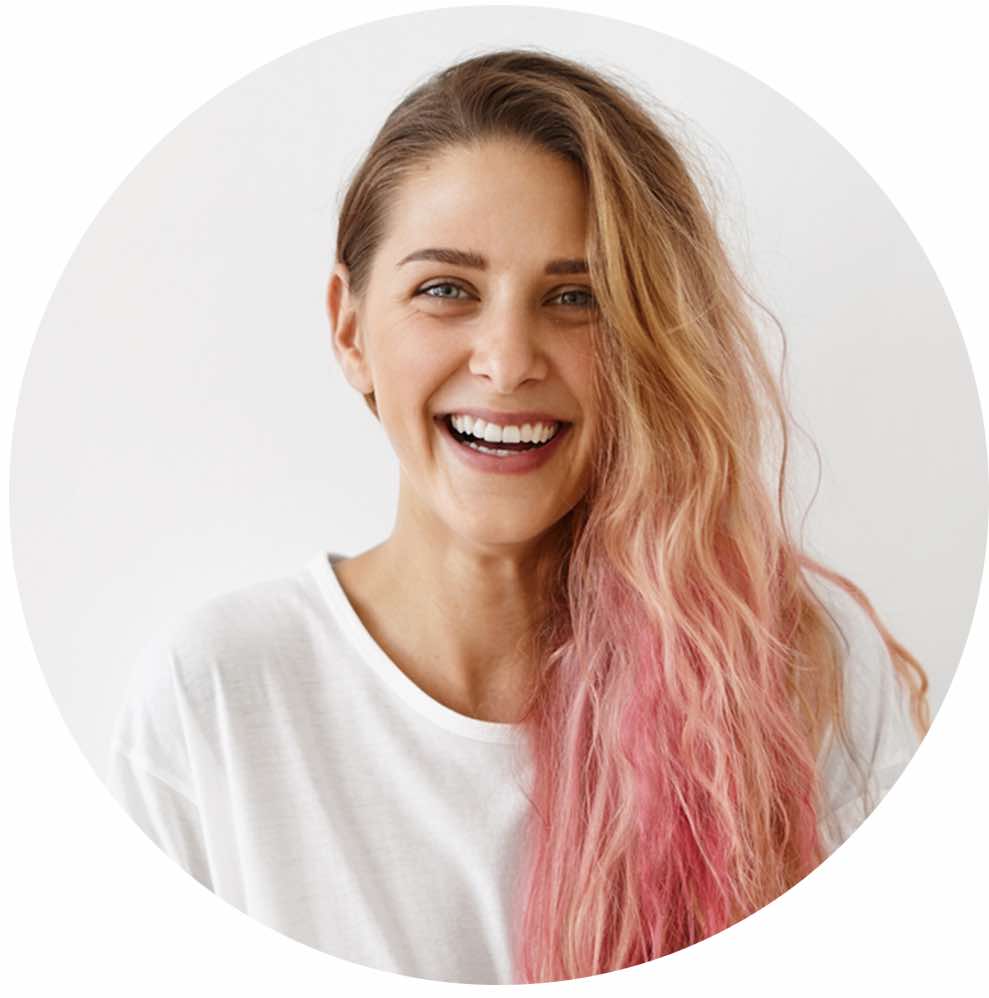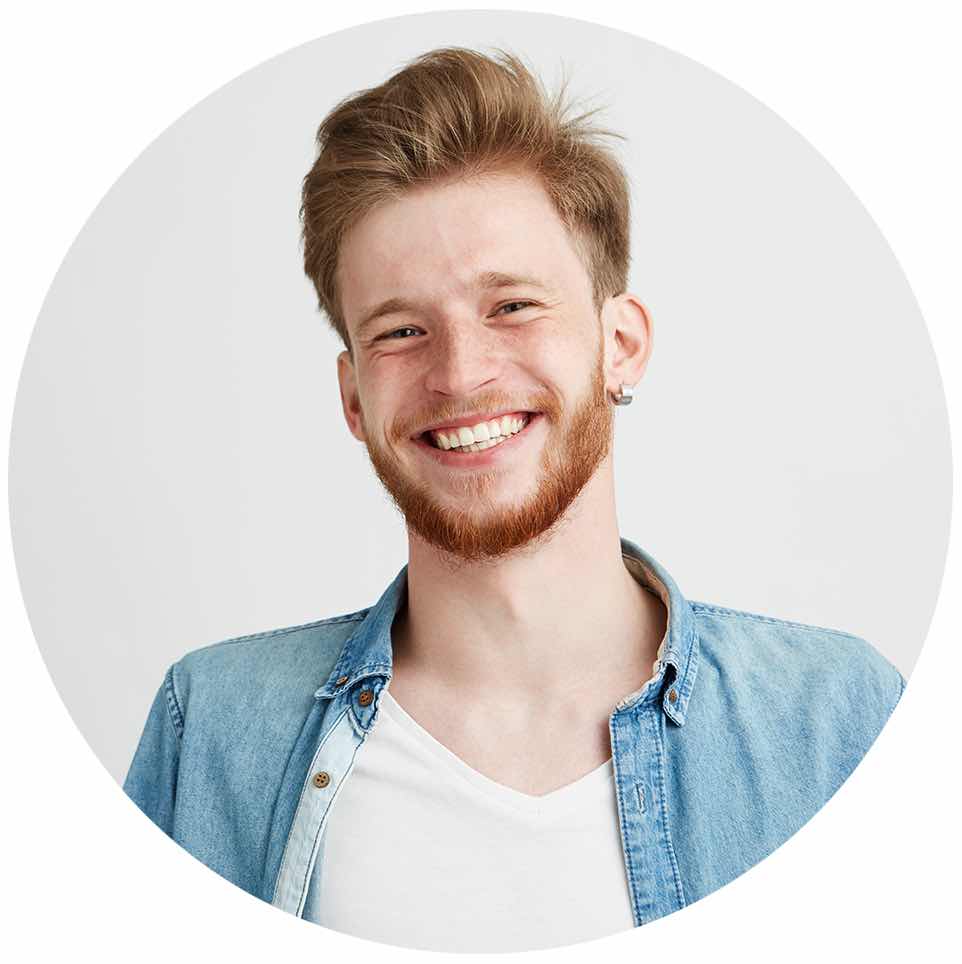 Ready to bring your business online with Ovatu?
Sign up to try Ovatu FREE for 30 days! No credit card required. No commitment necessary.