Forms:
How do I create a new Form?
To create a new Form, tap Manage, then tap Forms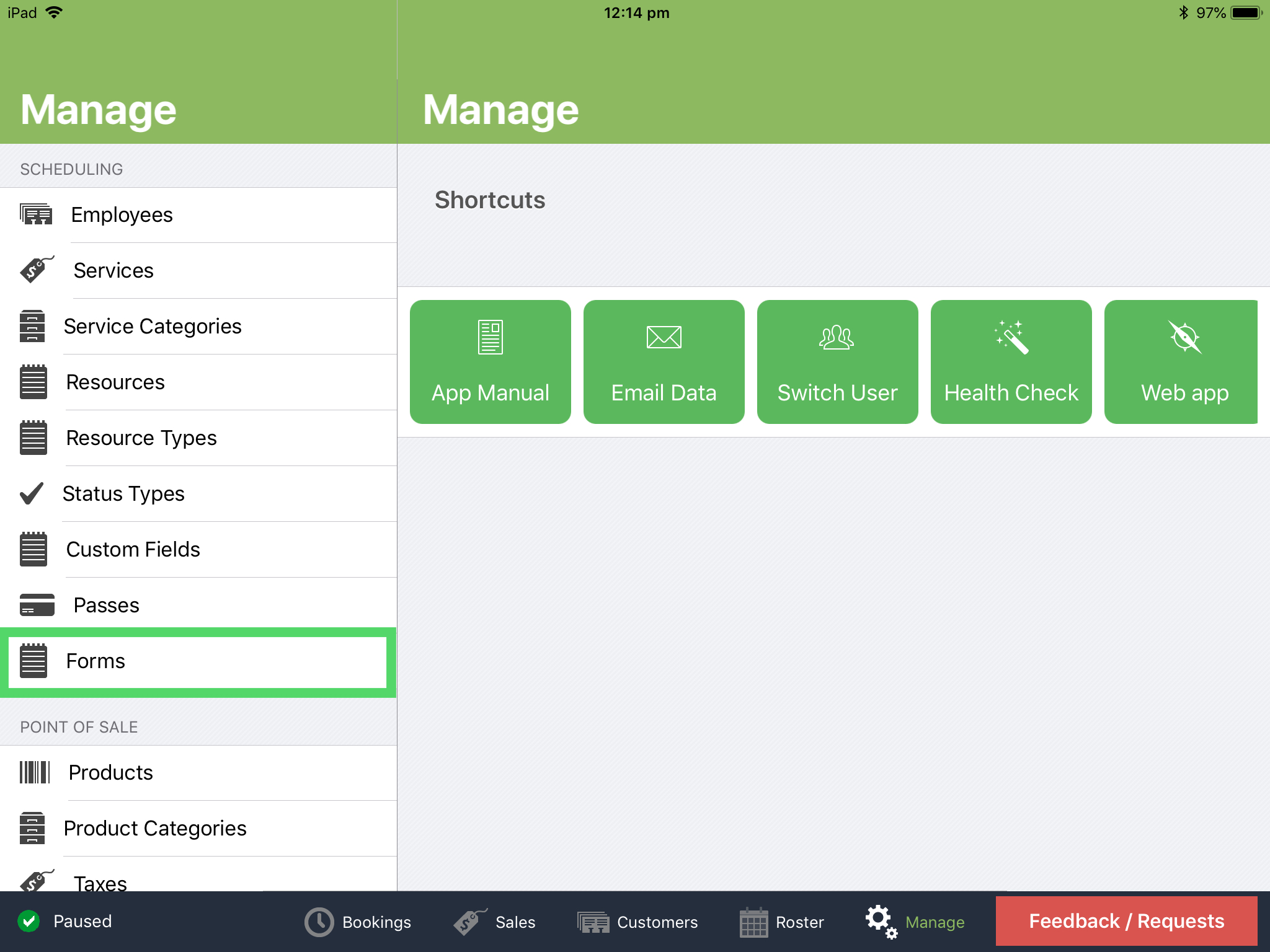 Tap Edit
Tap + Add Form and complete the following fields: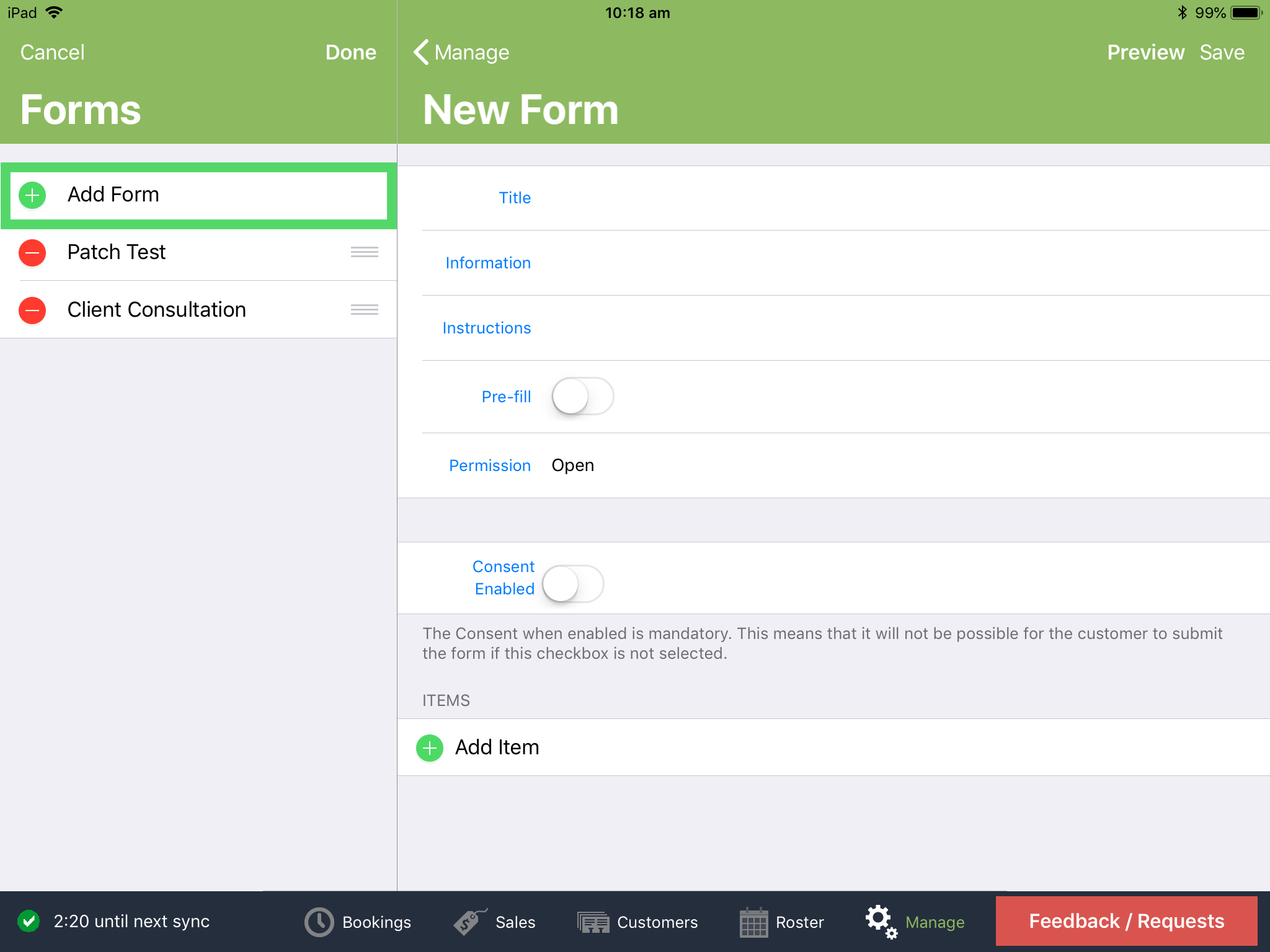 Field
Description
Title
Enter a title (name) for the Form
Information
Enter any information for your own internal reference
Instructions
Enter Form instruction. These will appear at the top of the Form and also in the Form request email
Pre-Fill
Slide the Enable button to the right to pre-fill a New Form with information from a previously completed Form on file for this Customer
Permission
Select from:
Open - Once the Form is submitted, it can be opened and edited
Write Lock - Once the form is submitted, it can no longer be edited, only viewed

You may choose to enable the Consent section. This means that your customer will be required to select a consent checkbox in order to submit the form. The form with then appear in their customer file with a Consent Accepted label.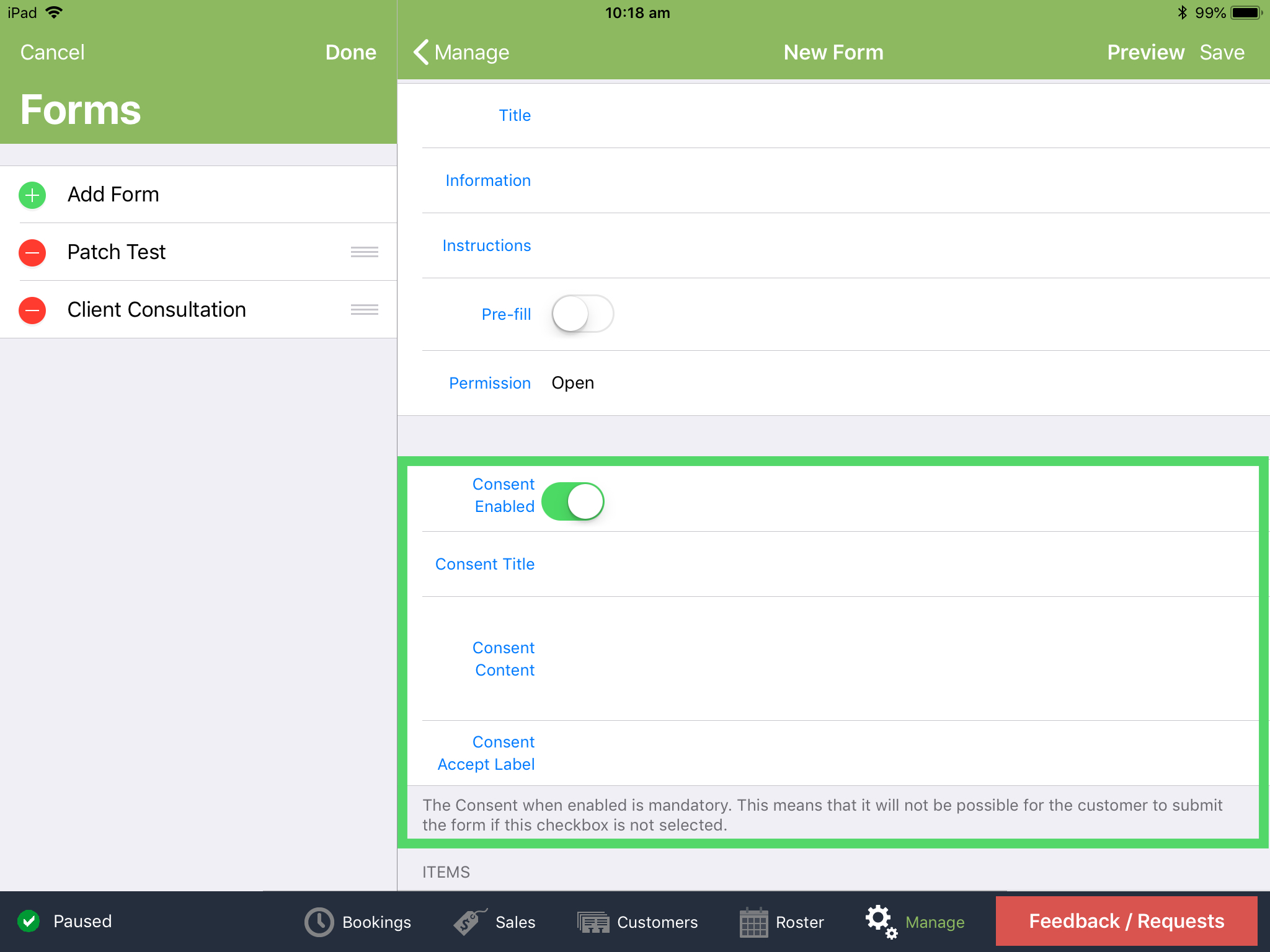 | | |
| --- | --- |
| Field | Description |
| Consent Enabled | Select this to enable the consent feature |
| Consent Title | Enter the title of the consent eg 'Data collection consent' |
| Consent Content | Enter the content 'We collect your data in accordance with privacy legislation' |
| Consent Accept Label | Enter the accept checkbox label eg 'I accept' |
Tap + Add Item to add Items (questions, text etc) to your Form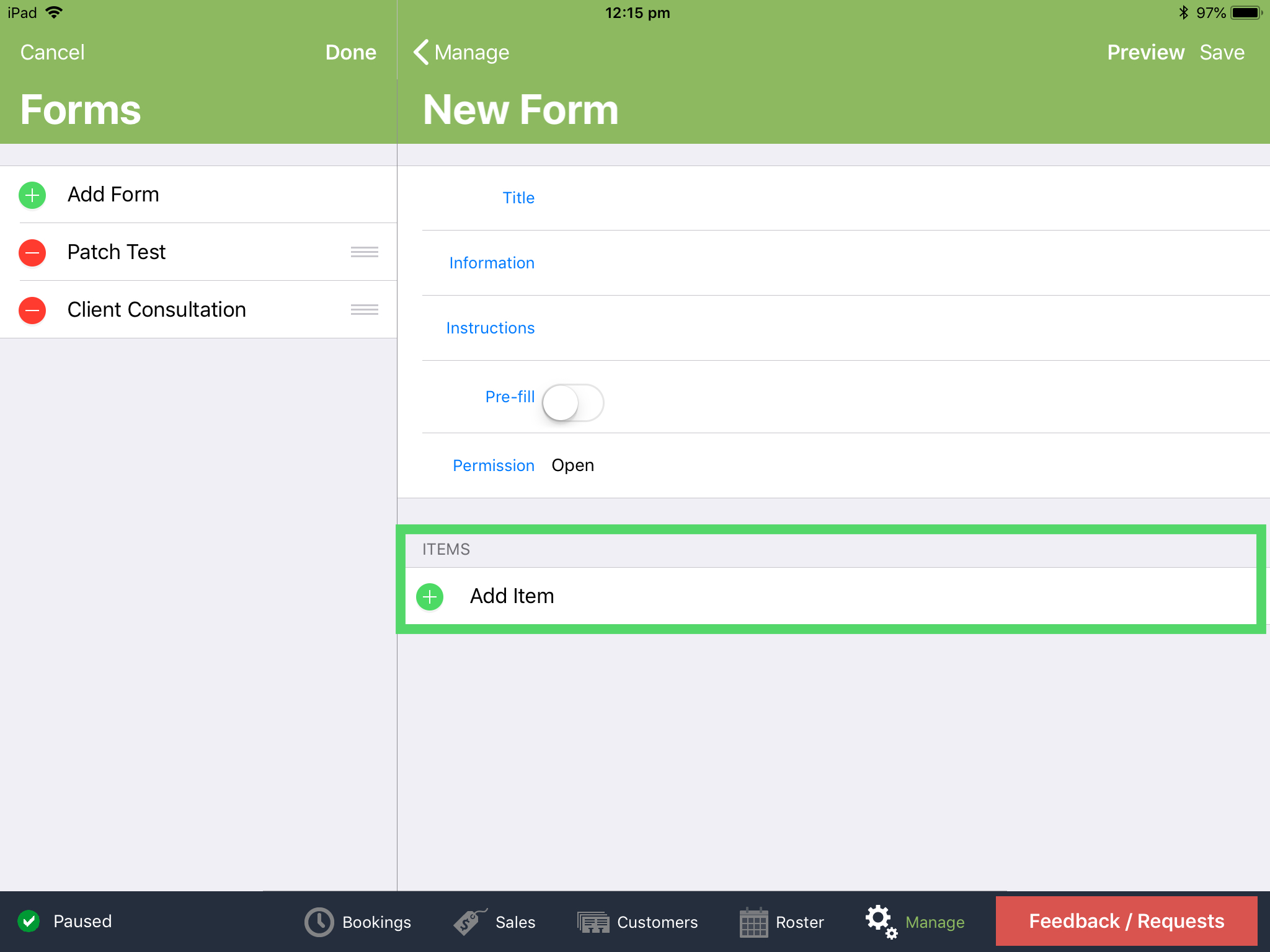 You are able to add the following items to your Form: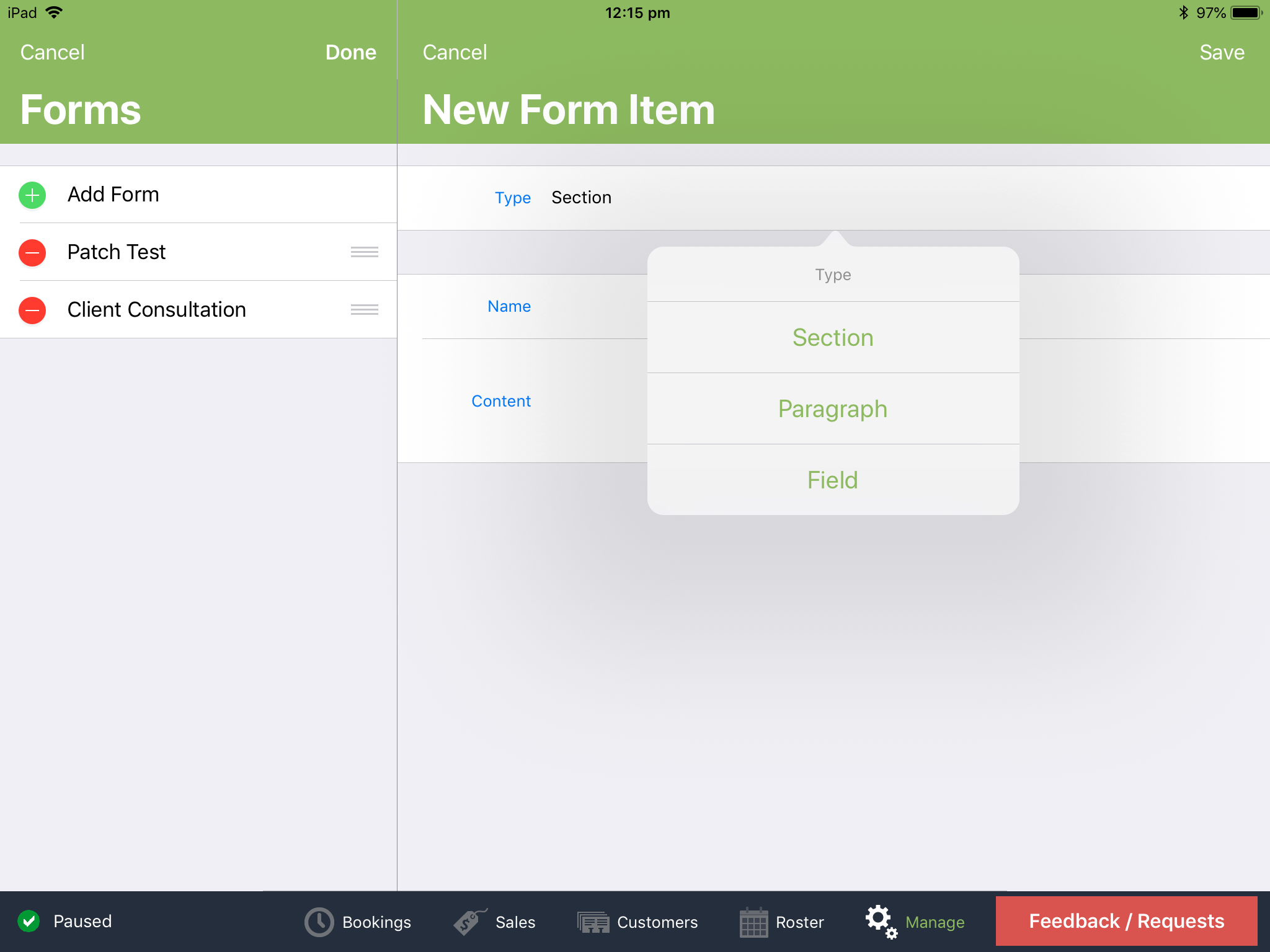 Add each Item one at at time, tapping Save after each. The Form Items will appear listed in the Items section:

Form Items can be:
Edited by tapping directly on them
Deleted by tapping the red delete icon
Re-ordered in the list by tapping, holding and dragging the re-order icon
You can Preview your Form by tapping the Preview button

Ready to take the next step in scaling your business?
Here's a 60 Day FREE Trial. No Credit Card. Just Business Growth Made Simple.
Ready?
Get Started
Still have questions? Chat to one of our friendly Customer Success experts.
They're available around the clock and will answer any questions you have. Click here to chat.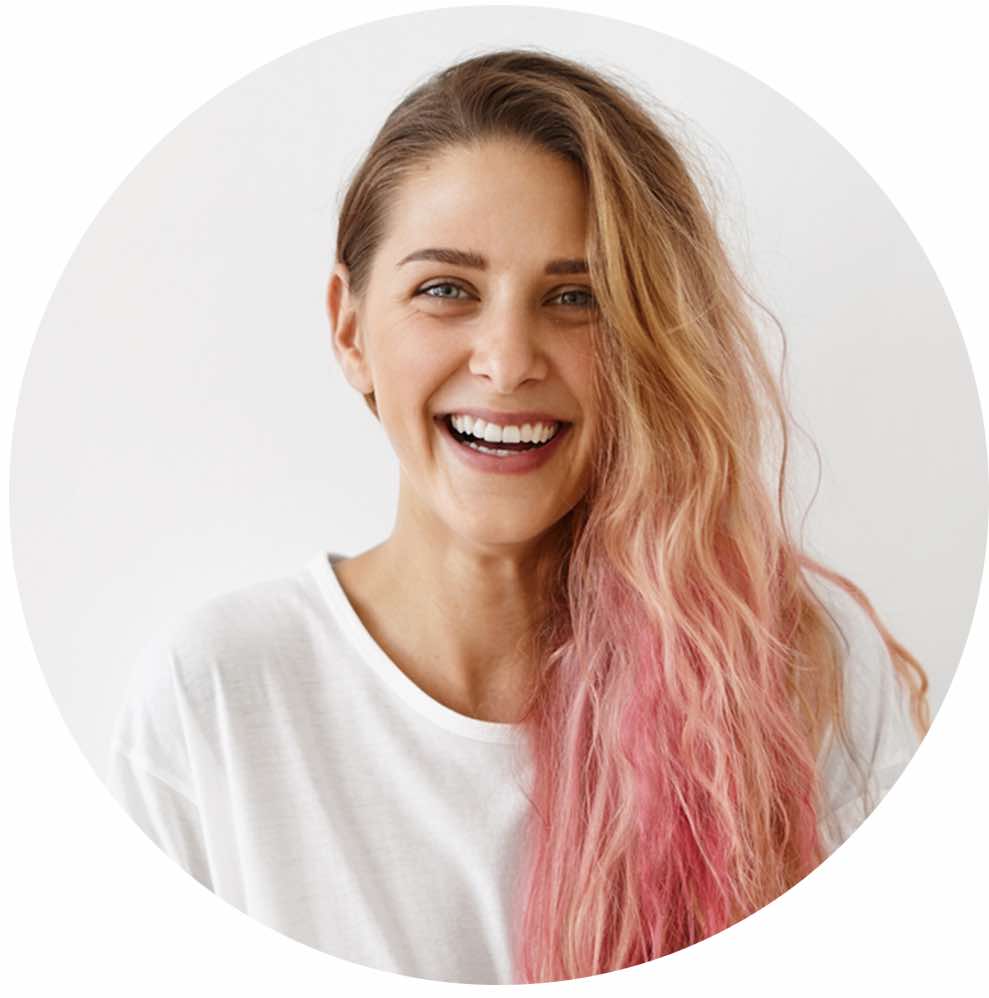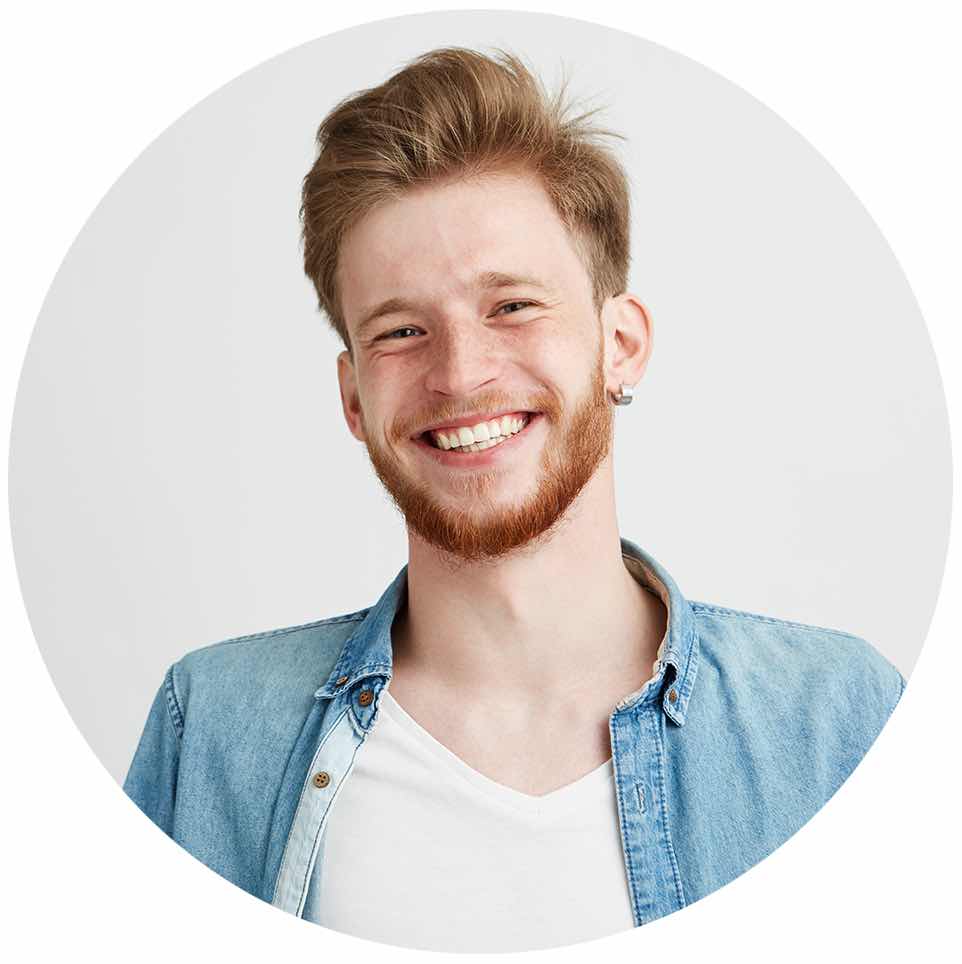 Ready to bring your business online with Ovatu?
Sign up to try Ovatu FREE for 30 days! No credit card required. No commitment necessary.