Online Booking:
How do I minimise gaps for online Bookings?
You can reduce unwanted gaps and manage times between appointments created online. These settings can be applied to all Employees and can also be customised for each Employee.
To customise these settings system wide (for all Employees) go to the Online Booking > Settings page and scroll to the Minimise Gaps! section: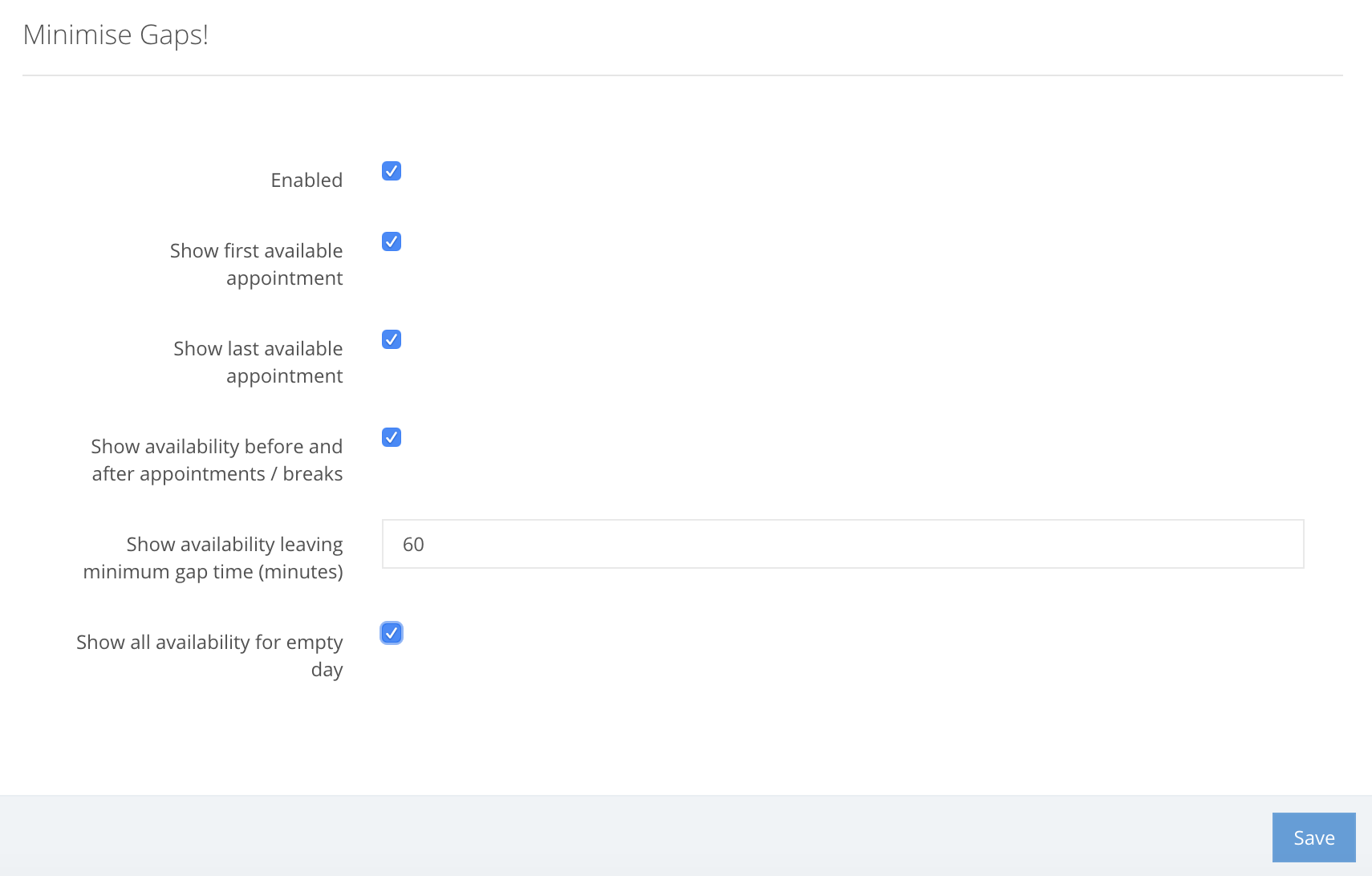 Field
Description
Enabled
Select this checkbox to enable gap minimisation for all Employees, reflecting below settings
Show first available appointment
Select this checkbox to offer availability at the first available time, which is either the start of the rostered hours or after an existing booking or break. This setting overrides the minimum gap time setting below.
Show last available appointment
Select this checkbox to offer availability for the last available time, as per the hours set in the roster
Show availability before and after appointments / breaks
Select this checkbox to show appointment times which join up with the start and end times of all existing breaks and appointments
Show availability leaving minimum gaps time (minutes)
If you would like to allow gaps between bookings made online, enter the minimum number of minutes the gap should be before or after any existing break and appointment
ie enter 60 to allow the smallest gap left before or after any appointment or break to be 60 minutes
Show all availability for empty day
Select this checkbox to display all availability in the event that an employee does not already have any appointments on a given date.
ie if the day is empty, all available time slots will display, once one appointment is created, further availability will display as per above settings.

Click Save once you've completed your selections.
To override these system wide settings and apply customised settings for a specific Employee, go to the Manage > Employees > List page and click on the Edit button for the Employee. In the Edit Employee window select the Minimise Gaps tab. Select the Override system settings checkbox: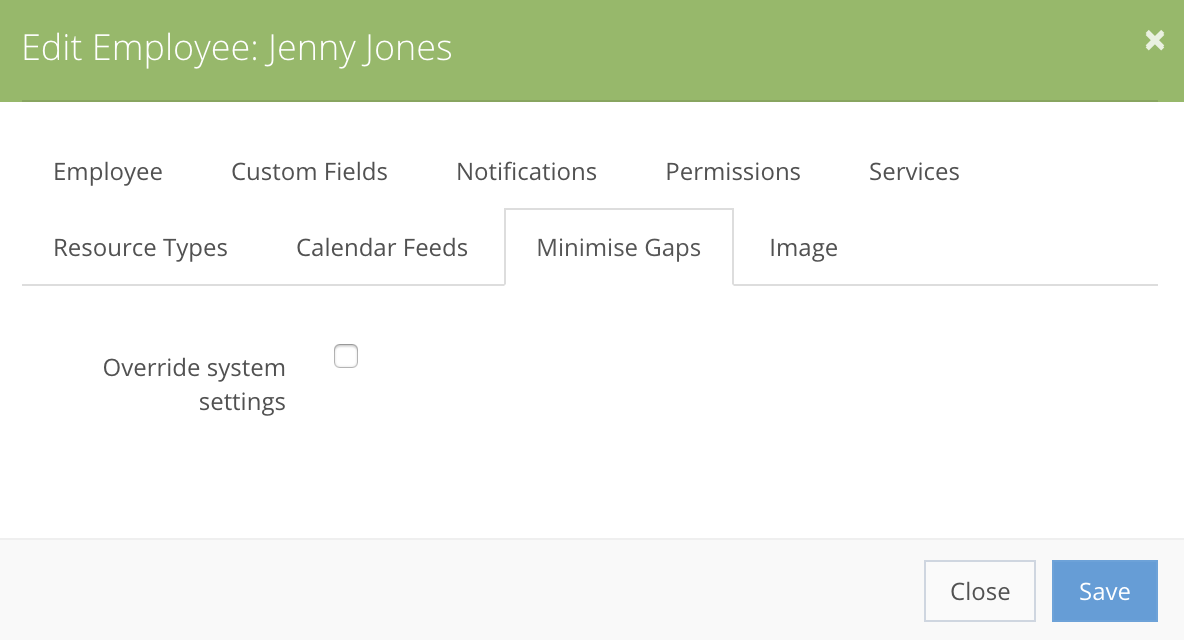 Once this option is selected, you will see Minimise Gaps options for this particular Employee.
These options are the same as the system wide settings (explained above), but any changes made here will override the system wide settings.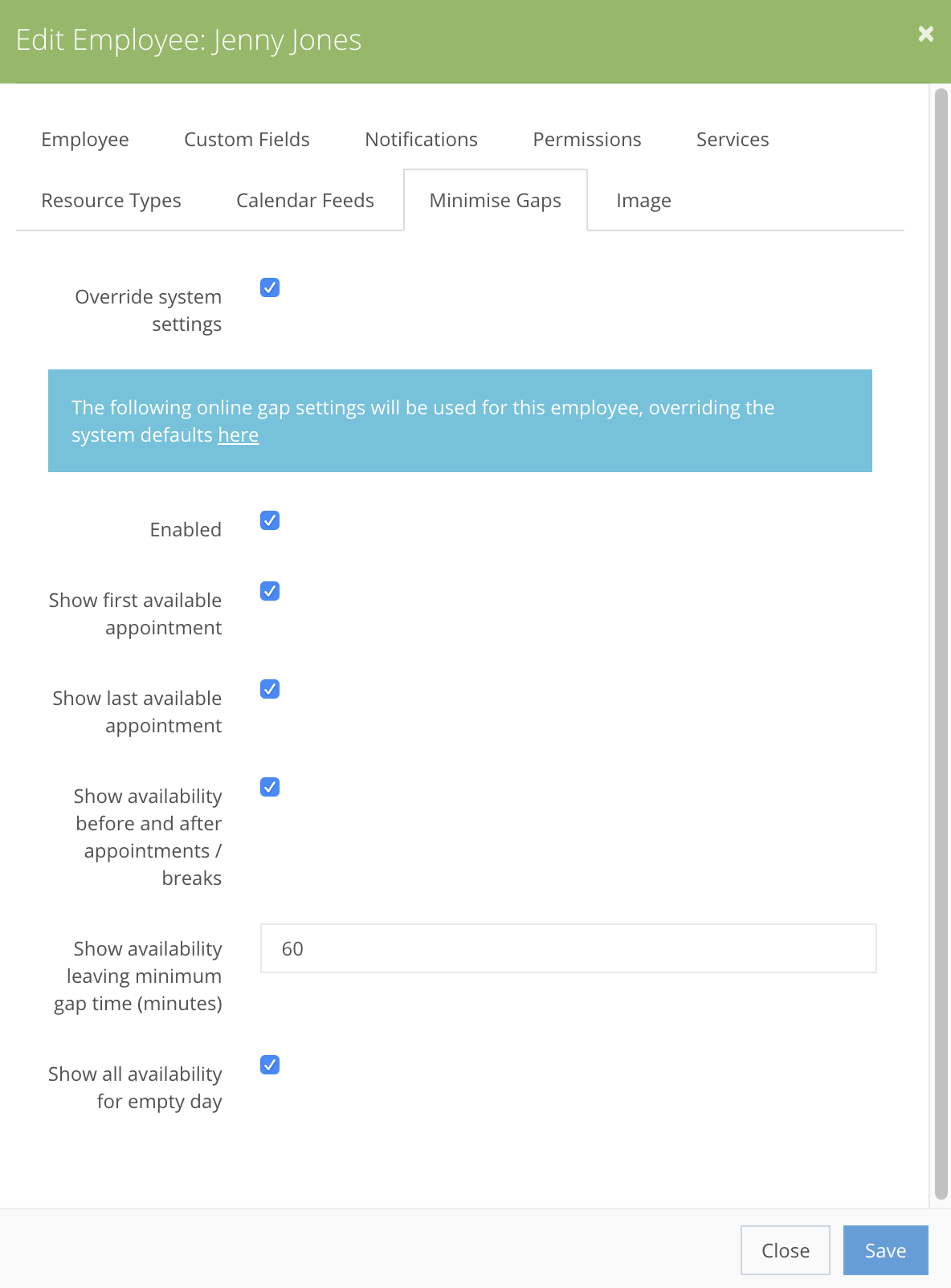 Click Save once you've completed your selections.
Ready to take the next step in scaling your business?
Here's a 60 Day FREE Trial. No Credit Card. Just Business Growth Made Simple.
Ready?
Get Started
Still have questions? Chat to one of our friendly Customer Success experts.
They're available around the clock and will answer any questions you have. Click here to chat.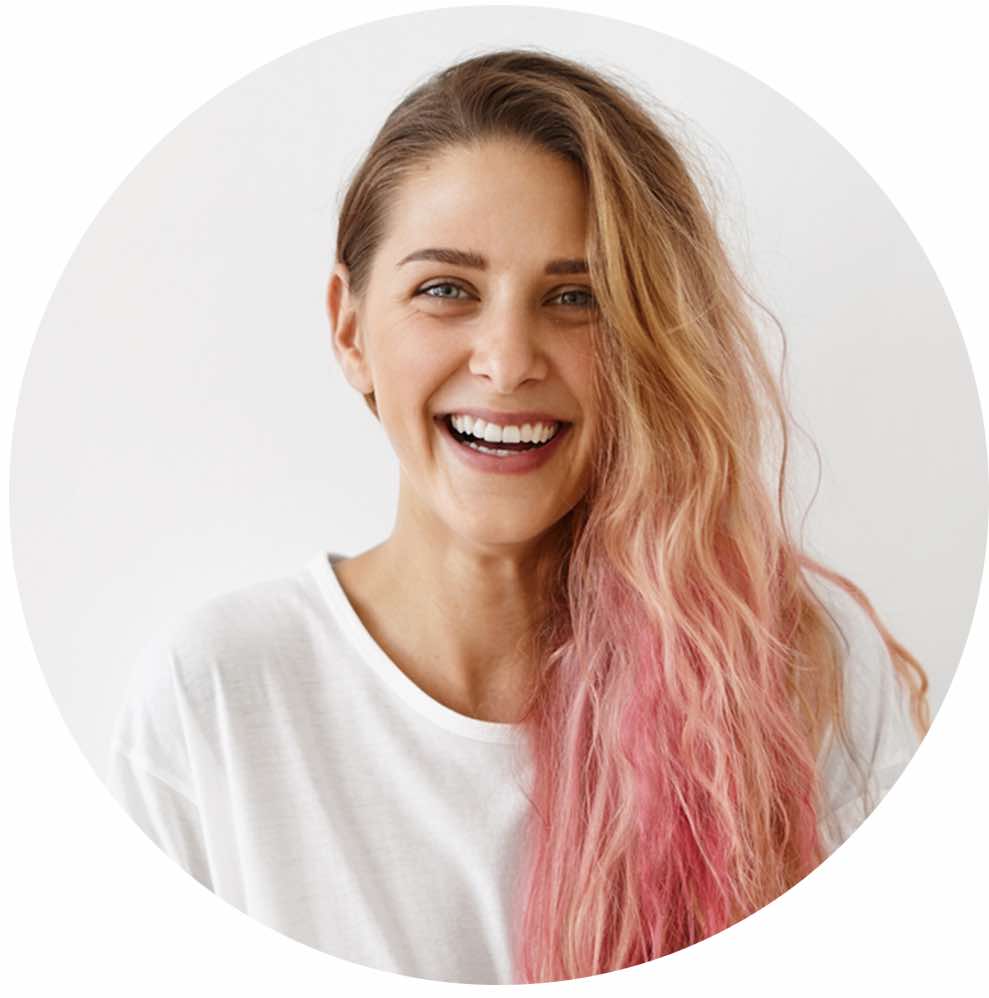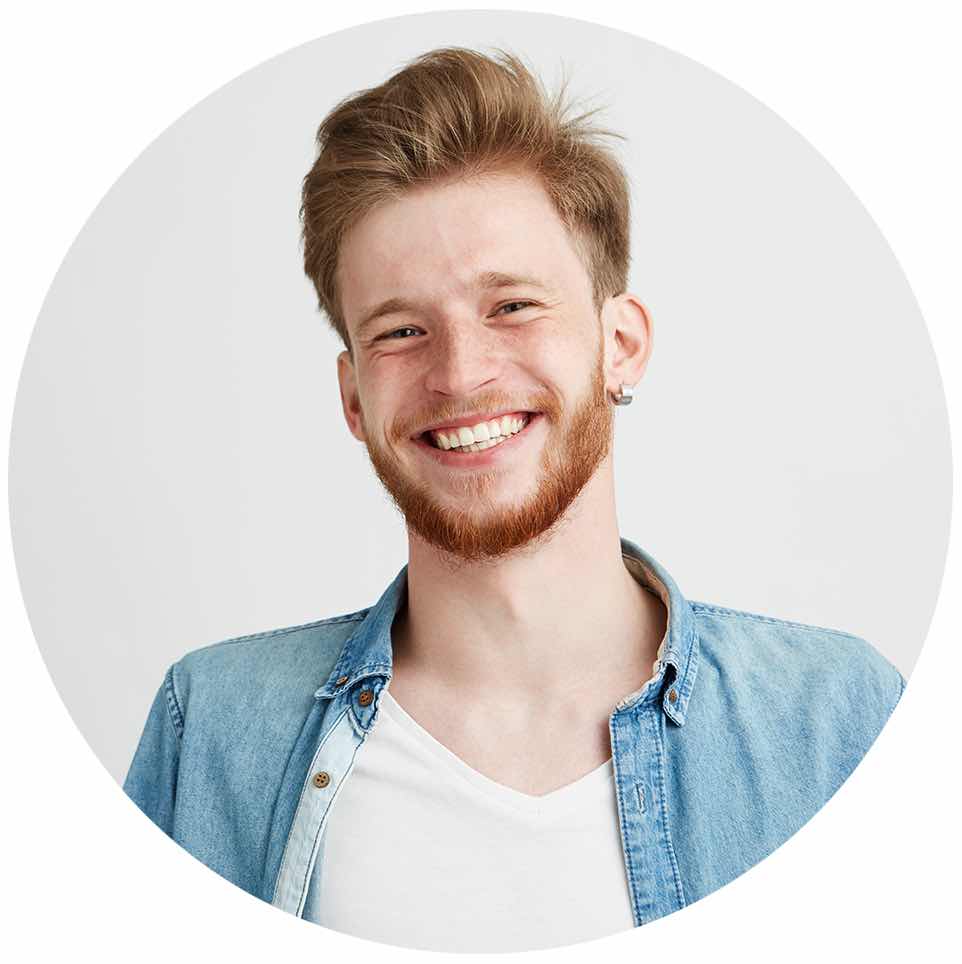 Ready to bring your business online with Ovatu?
Sign up to try Ovatu FREE for 30 days! No credit card required. No commitment necessary.