Reservations:
How do I create a new Reservation?
New Reservations are created on the Bookings screen
You can create a Reservation by either:
1. Tapping on New Reservation and selecting Service or Class
2. Tapping directly on the time in the Bookings screen, where you would like to add the Reservation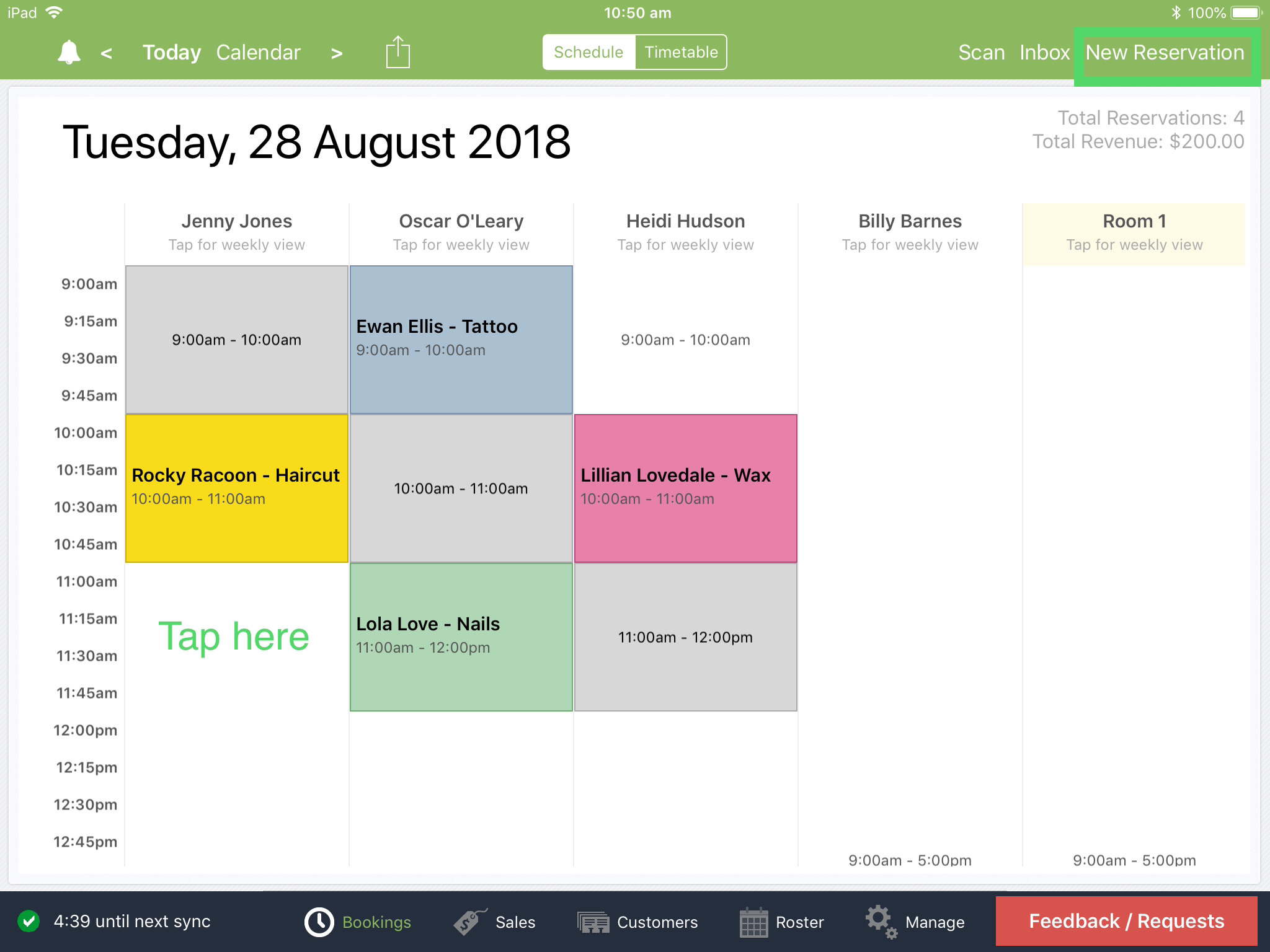 Search existing Customer List by typing the customer's name into the search bar OR enter details of a New Customer in the pop-up box and tap Save

Select the Service from the Recent Reservations list of an existing customer OR scroll down for a full list of Service options
Tap Employee: Any if you want to specify which Employee carries out the service. Select the required Employee from the list presented
Tap Continue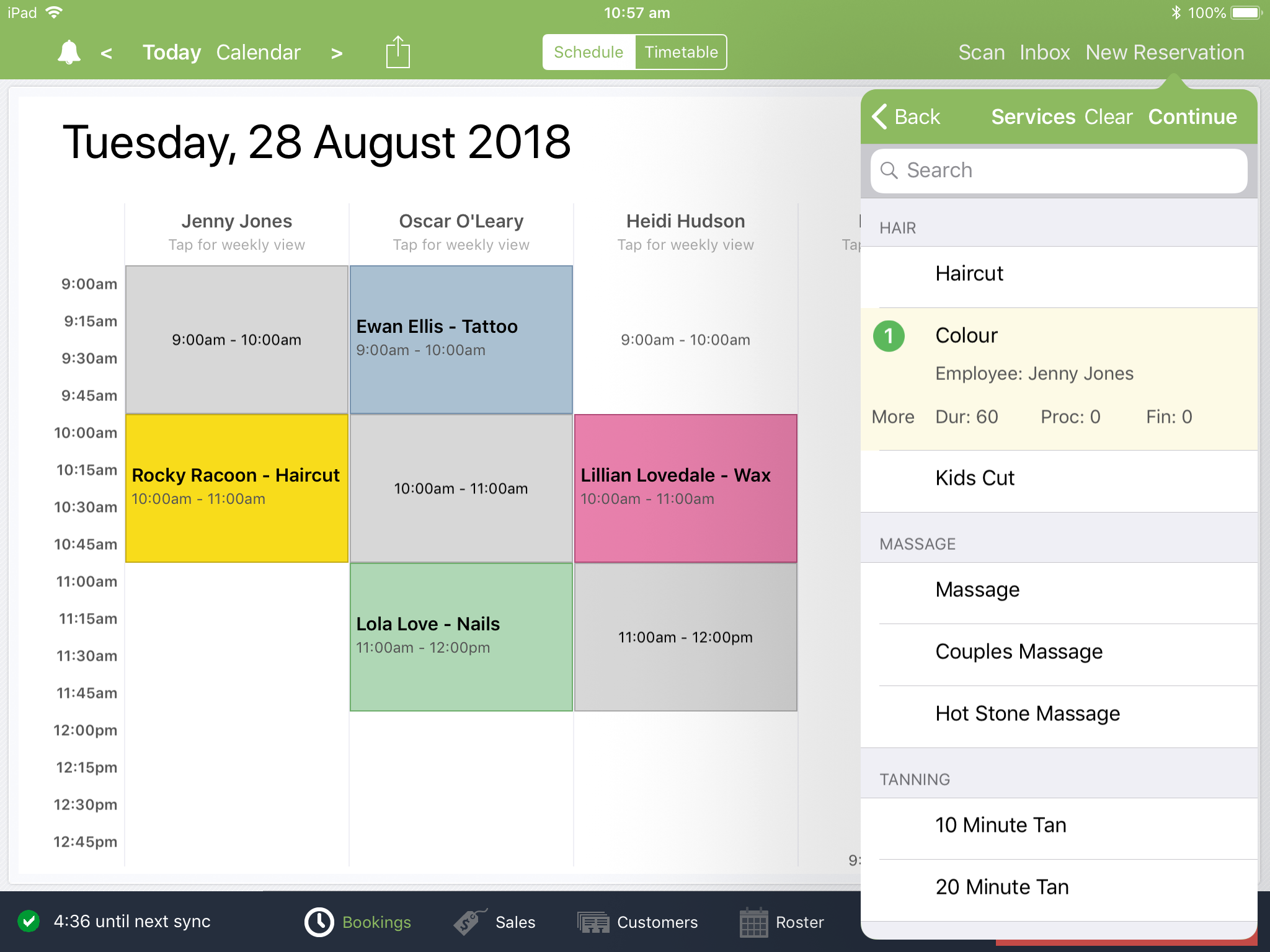 Select date/time from the list of availability

It is possible to manually override the available time slots by using the Enter Manually option. Please note: this option disregards system-calculated availability and allows double-booking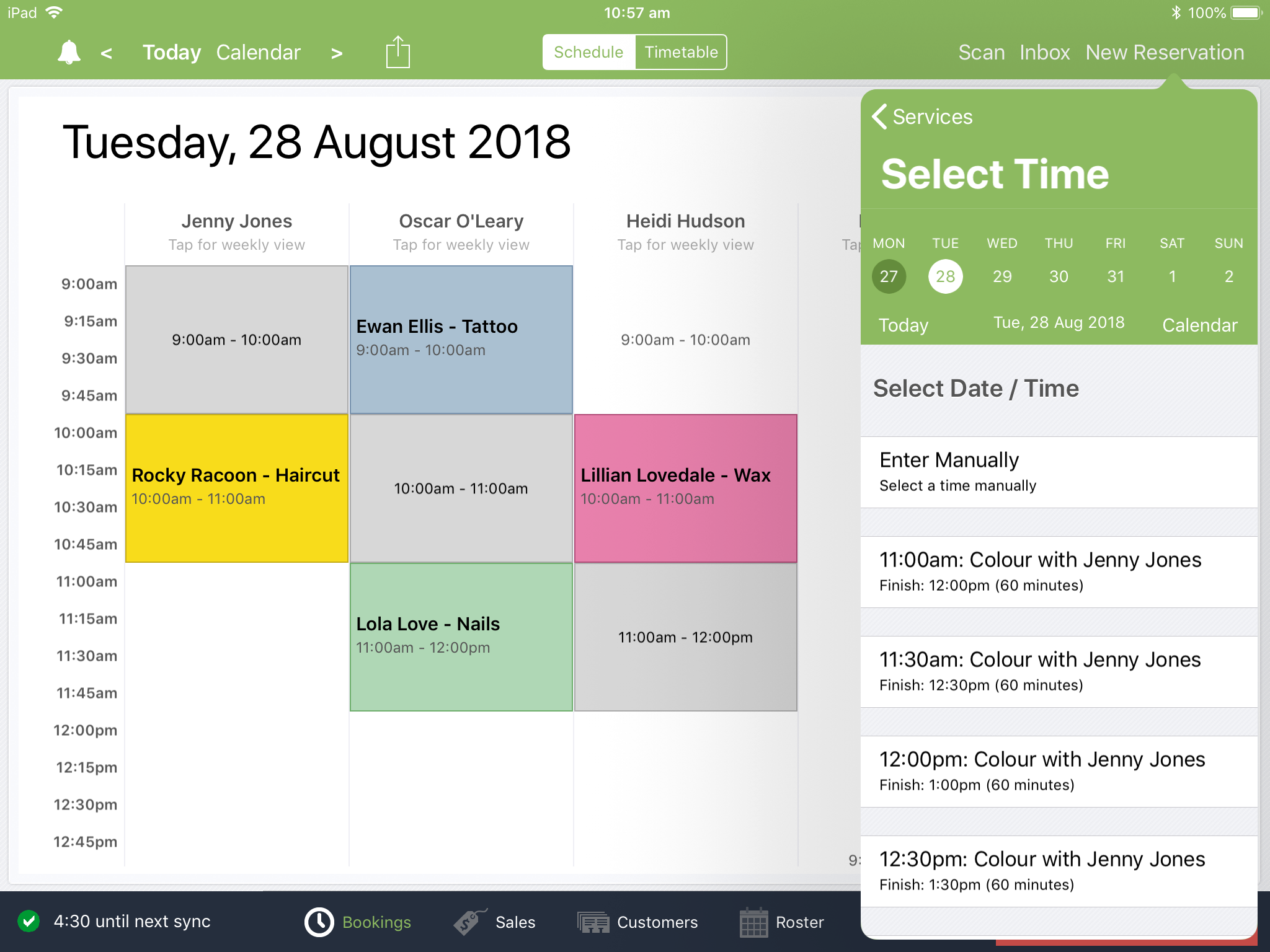 The following Confirmation pop-up box will appear: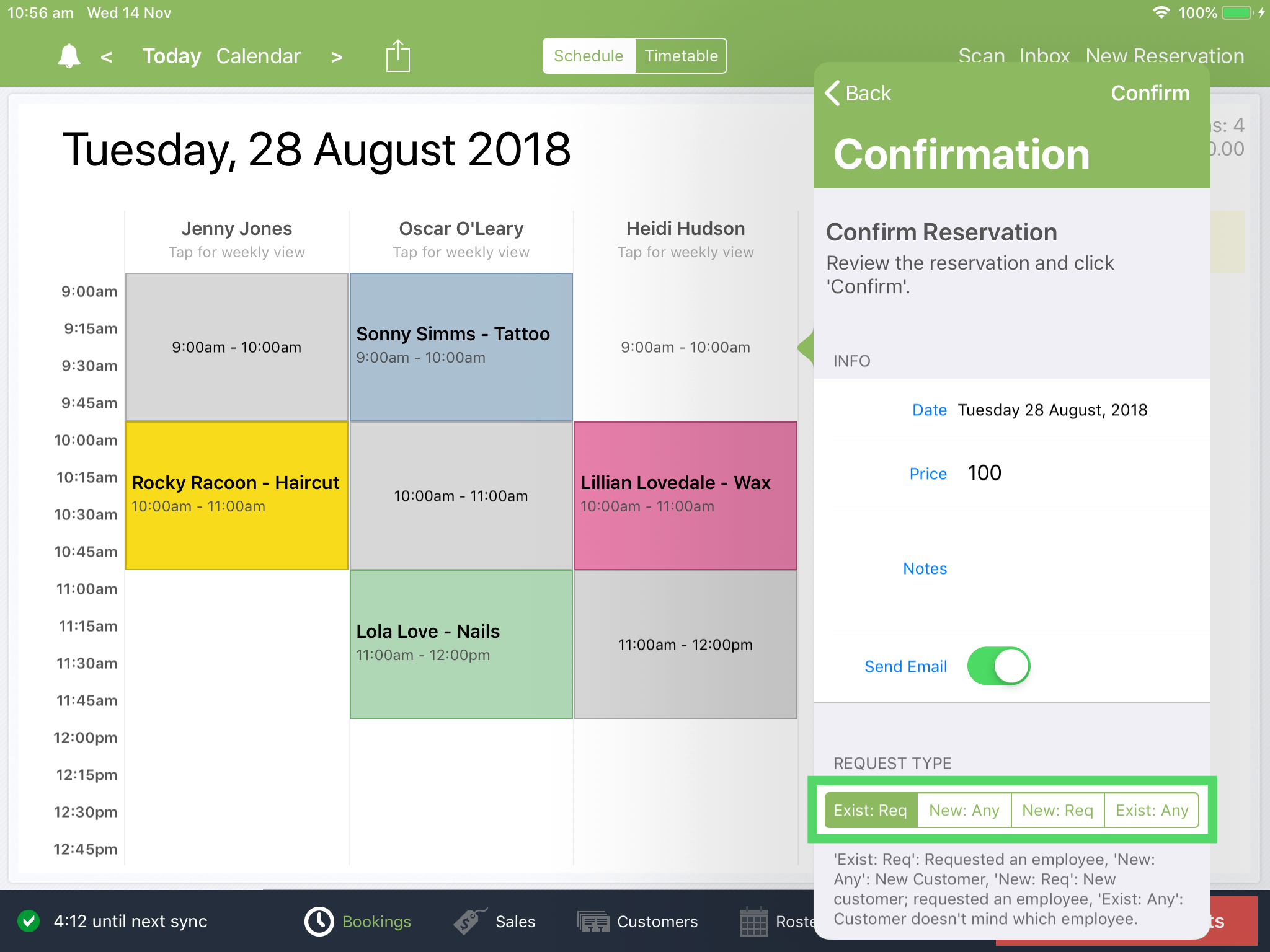 From here you can add notes, select whether the customer receives an email confirmation of their booking (this is enabled by default), and select the reservation Request Type

Field
Description
Request Type
Select from the following options:
None - No selection
Existing Request - This an existing Customer has specifically requested this Employee
New Any - This is a new Customer who has not requested a specific Employee
New Request - This is a new Customer has specifically requested this Employee
Existing Any - This is an existing Customer who has not requested a specific Employee
Price
It is possible to override the Service price here
Notes
Add any required notes here
Send New Email
Select this checkbox to send the Customer a Reservation Confirmation email
Review the reservation and tap Confirm. The Reservation will appear on the Bookings screen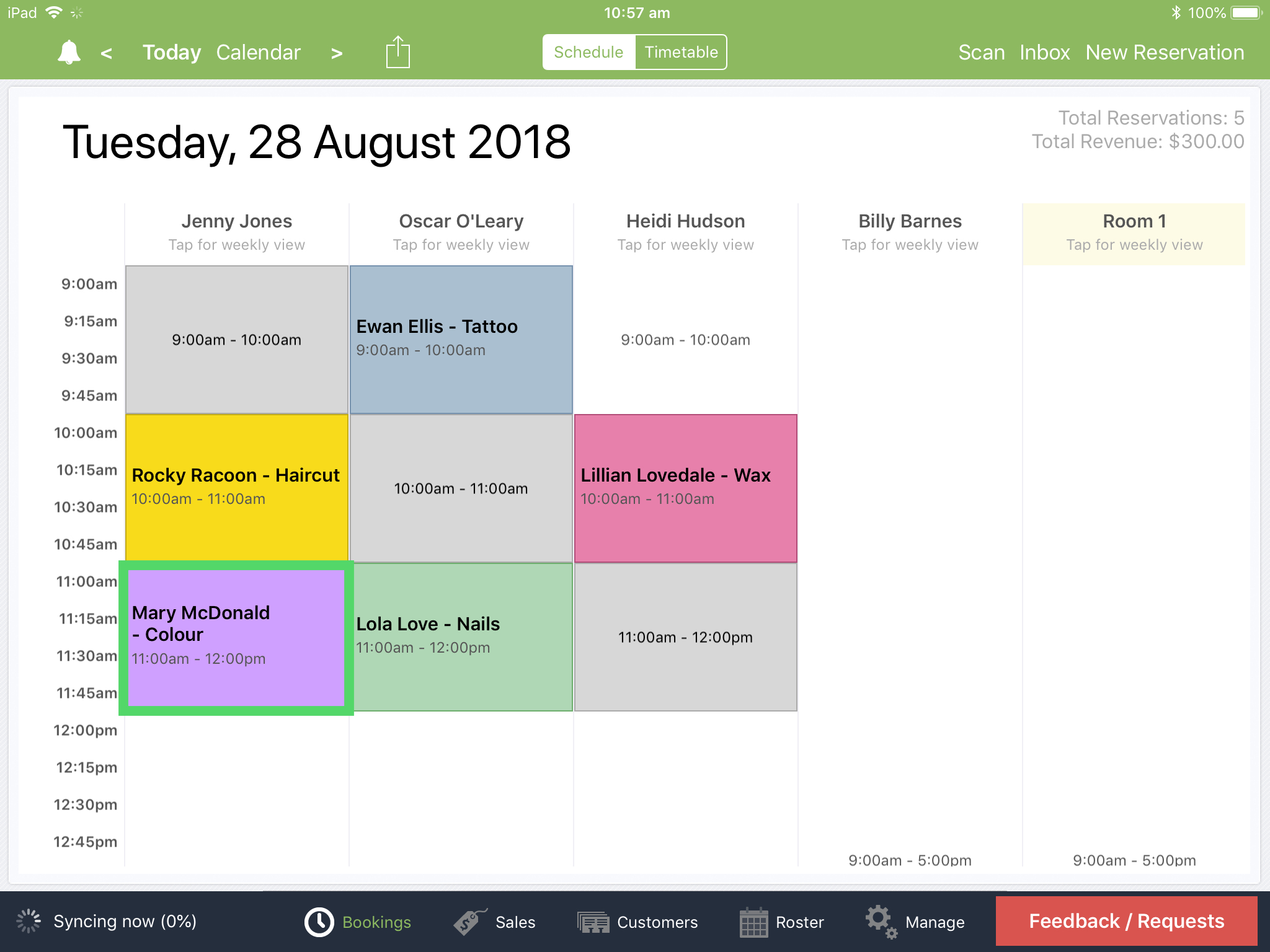 Ready to take the next step in scaling your business?
Here's a 60 Day FREE Trial. No Credit Card. Just Business Growth Made Simple.
Ready?
Get Started
Still have questions? Chat to one of our friendly Customer Success experts.
They're available around the clock and will answer any questions you have. Click here to chat.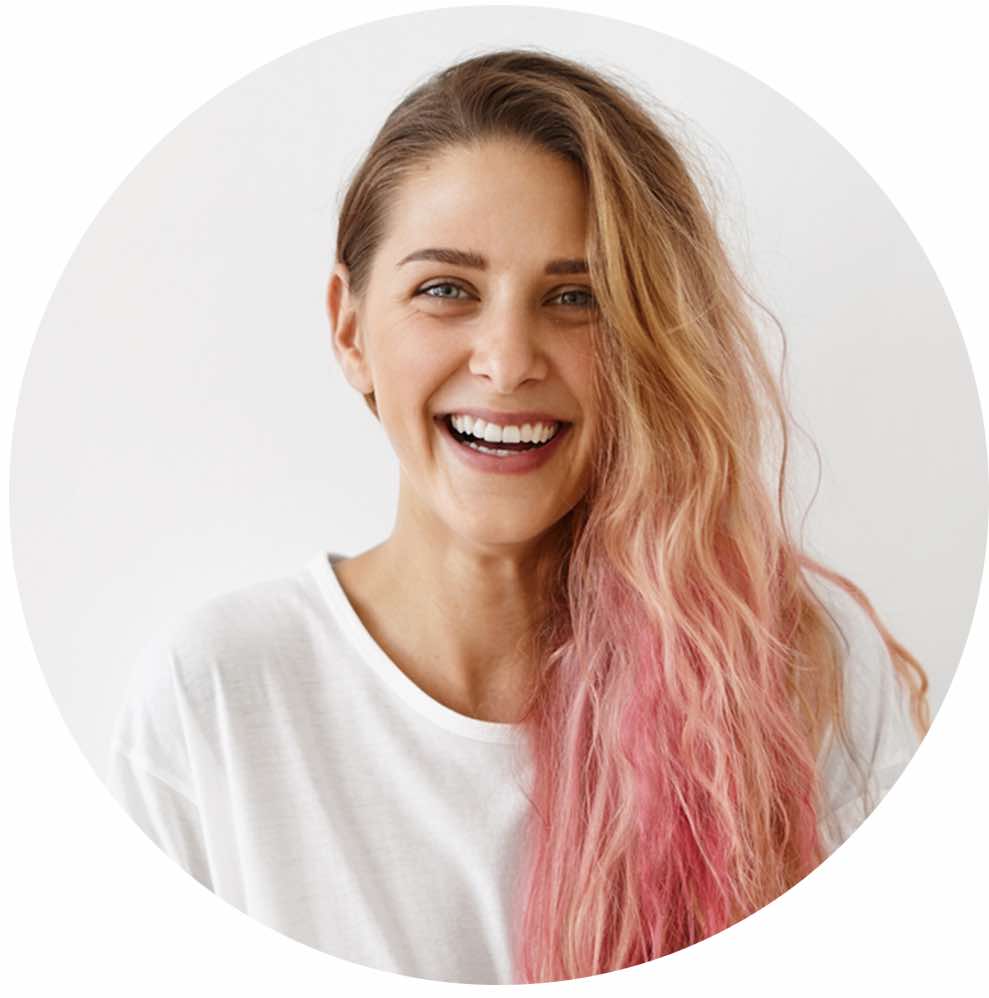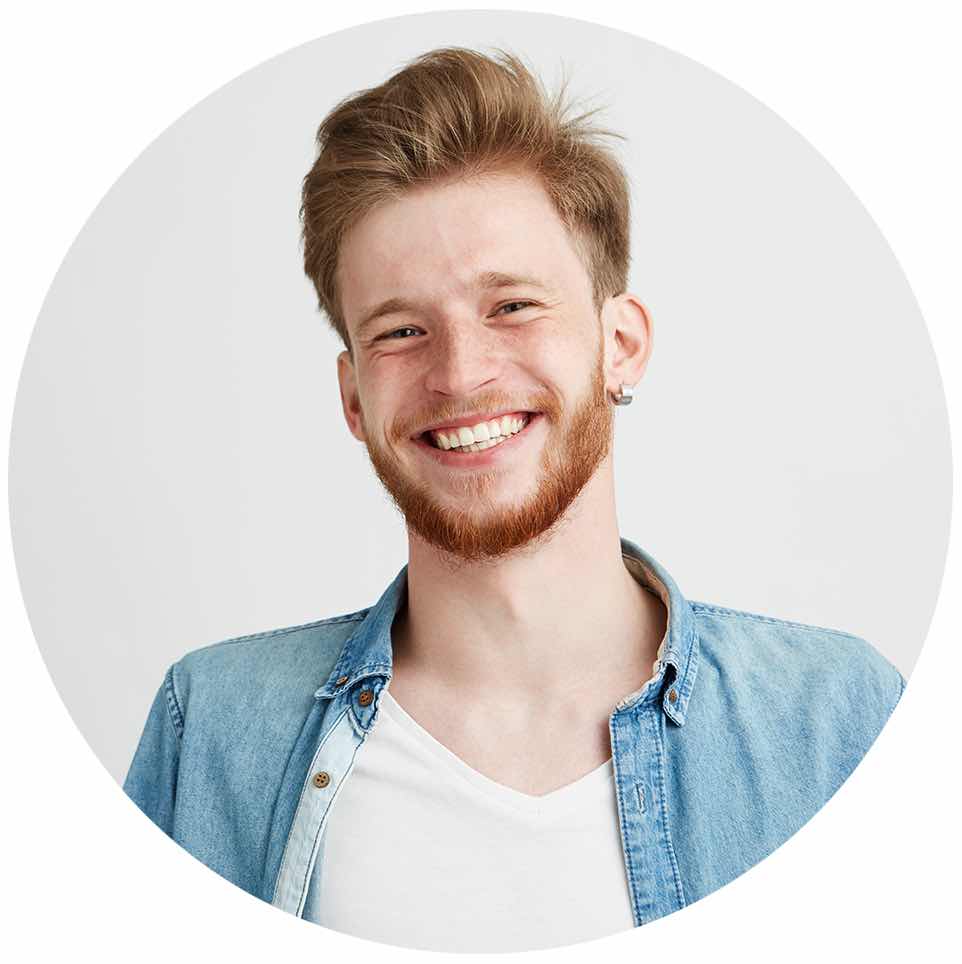 Ready to bring your business online with Ovatu?
Sign up to try Ovatu FREE for 30 days! No credit card required. No commitment necessary.
or call (628) 500-7735