Reservations:
How do I create a (Timetable) Class Reservation?
A Timetabled Class Reservation is a weekly recurring Group Service, at the same time and day each week. To create a Timetabled Class Reservation you first need to have created the Group Service. (see What is Group Service?)

From the Booking Screen, tap the + Icon > Timetable Class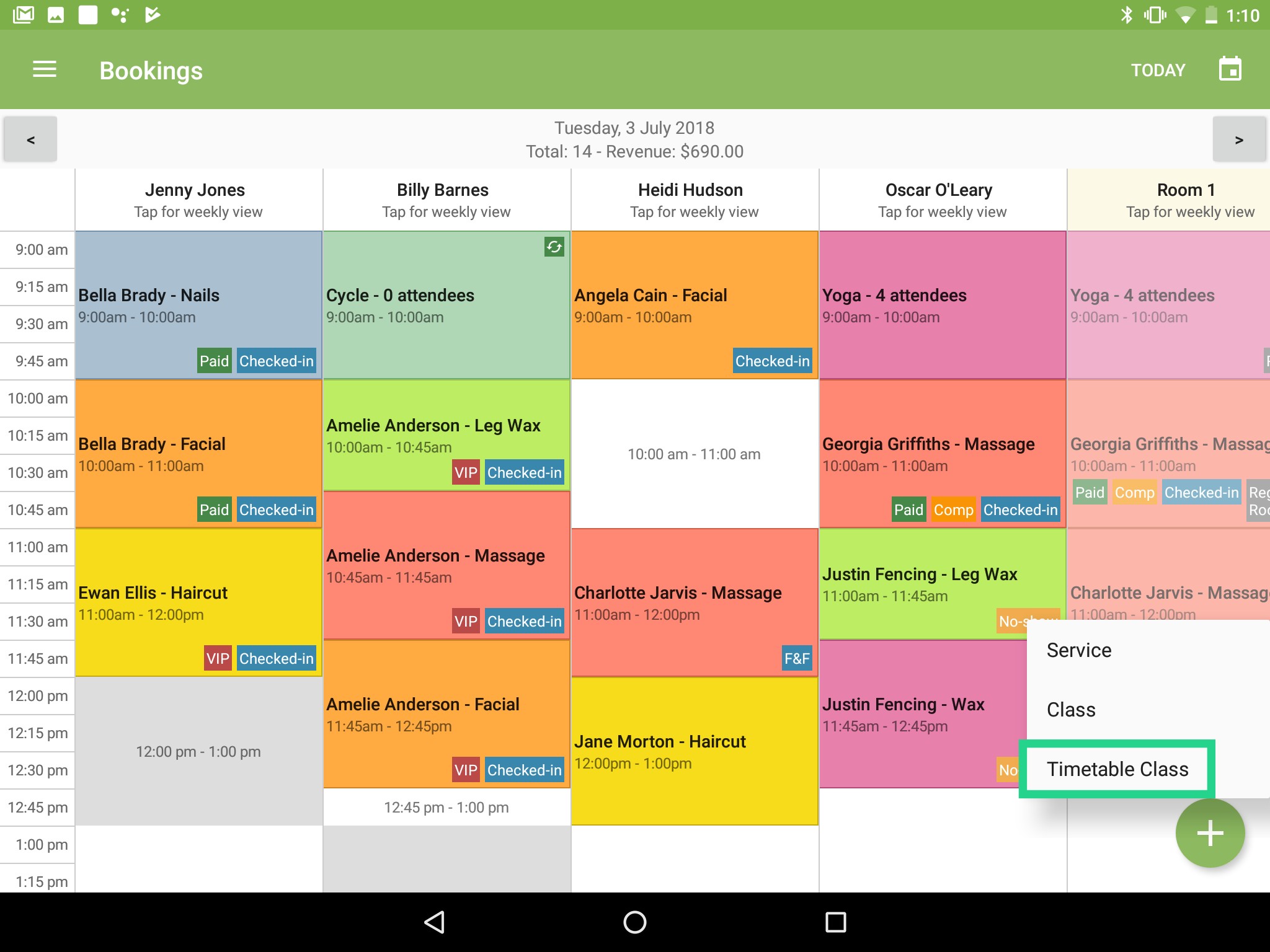 Select from your list of Group Services (Classes)
From here you can edit the Employee and the Duration, Processing and Finishing times of the Group Service if necessary. The Employee will be set to the first Employee in your Employee list by default: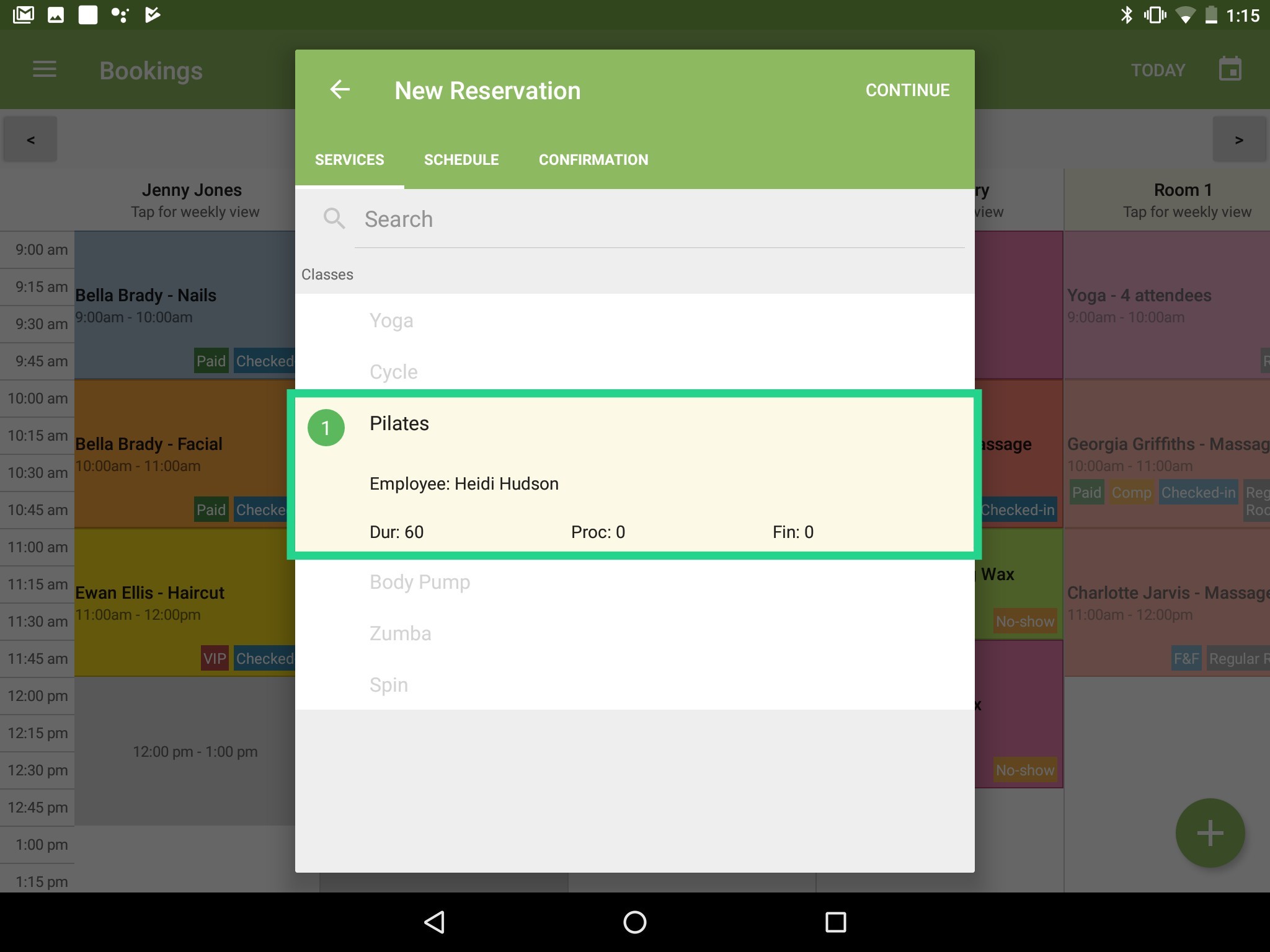 Tap CONTINUE
Select the day of the week you want to schedule your Group Service by tapping the drop-down arrow. It will be set to Monday by default
Select the start time by tapping the drop down arrow and using the clock function. It will be set to 9am by default
Tap CONTINUE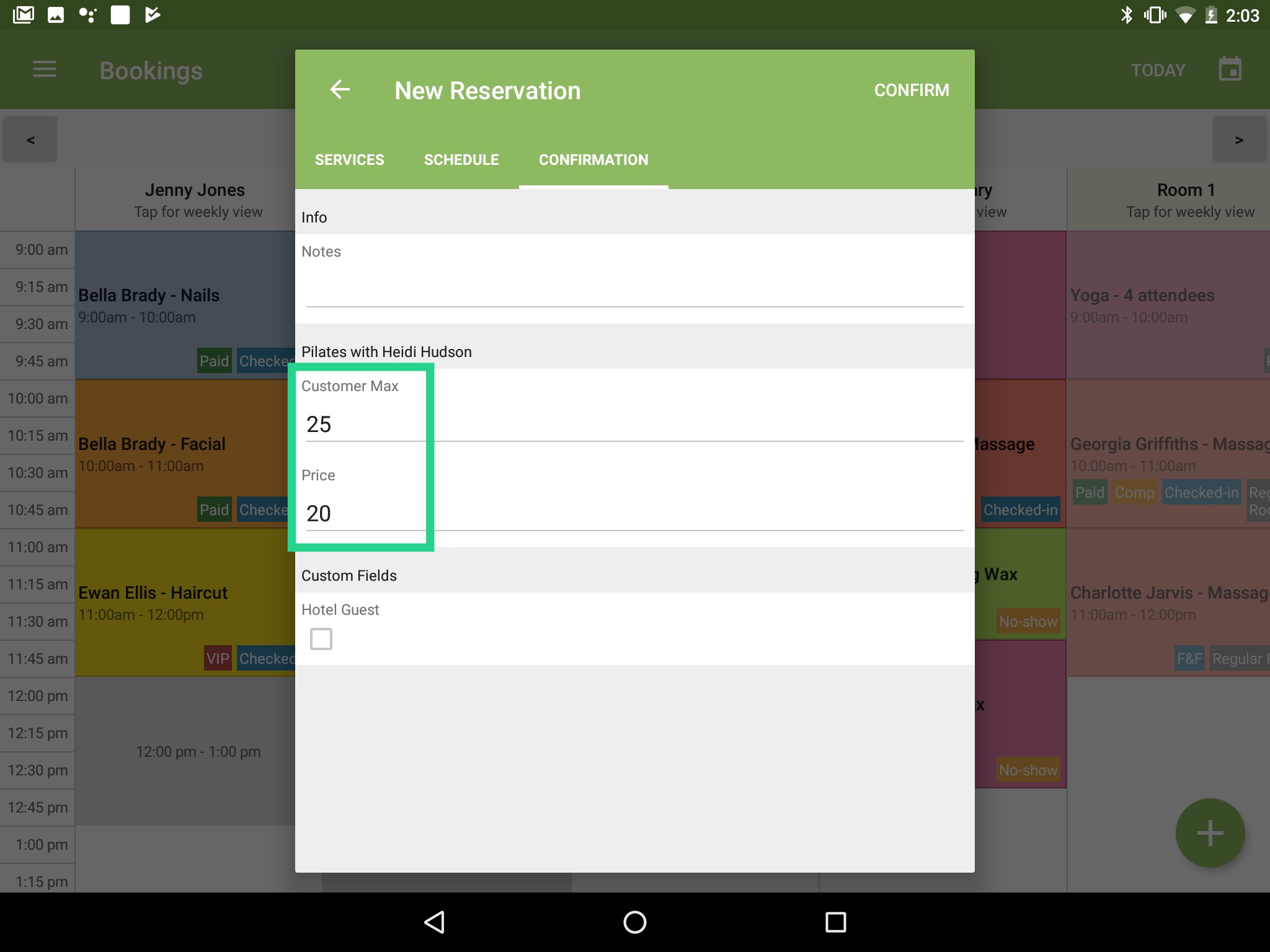 From here you can:
add Notes
edit the Customer Maximum
Price
Tap CONFIRM
Please note: the system does not check for double bookings while creating timetabled reservations

The Class will now appear on your Booking page: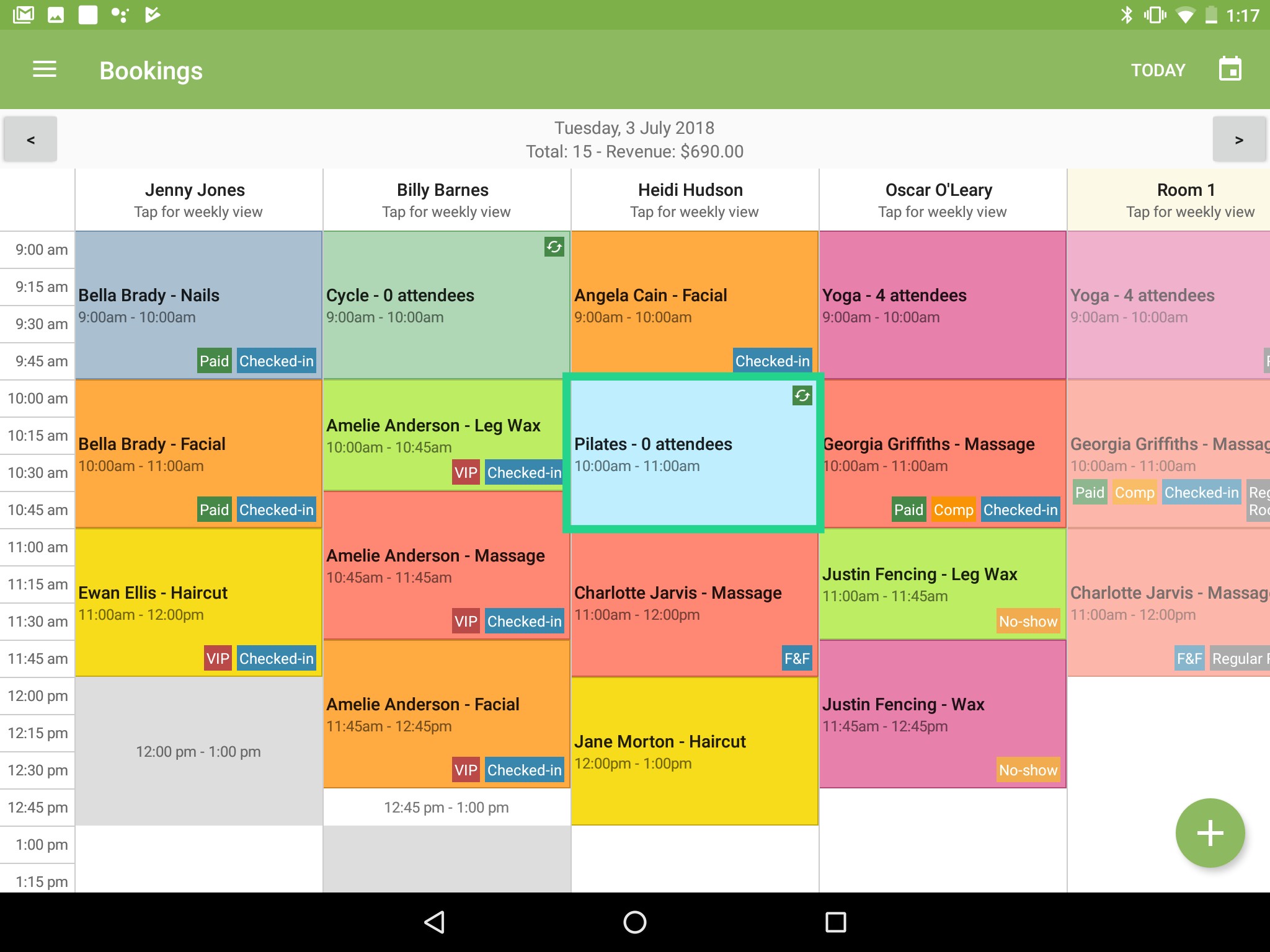 The Group Service booking tile will be tagged with a green and white circular arrow. This denotes that this is a recurring (Timetabled) Service
You're now ready to book people into your group (class) Reservation (see How do I book Customers into a Class Reservation?)
Ready to take the next step in scaling your business?
Here's a 60 Day FREE Trial. No Credit Card. Just Business Growth Made Simple.
Ready?
Get Started
Still have questions? Chat to one of our friendly Customer Success experts.
They're available around the clock and will answer any questions you have. Click here to chat.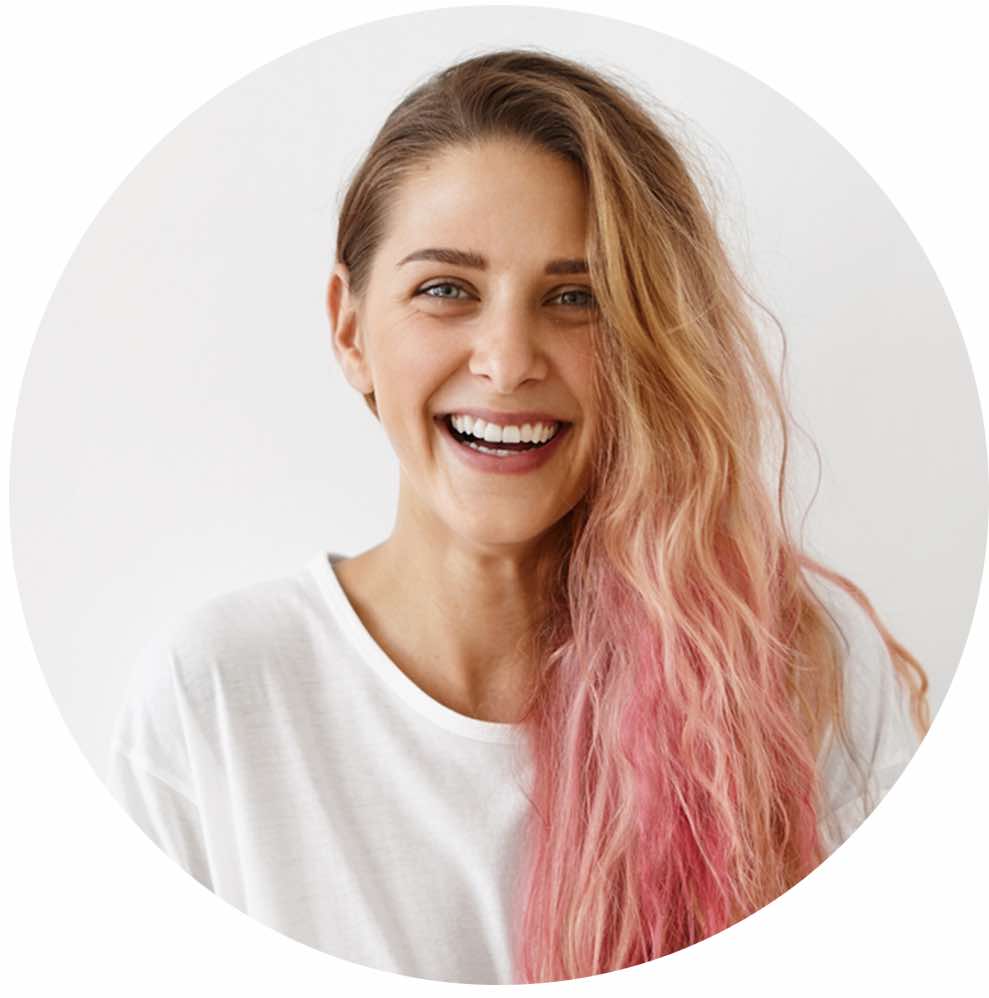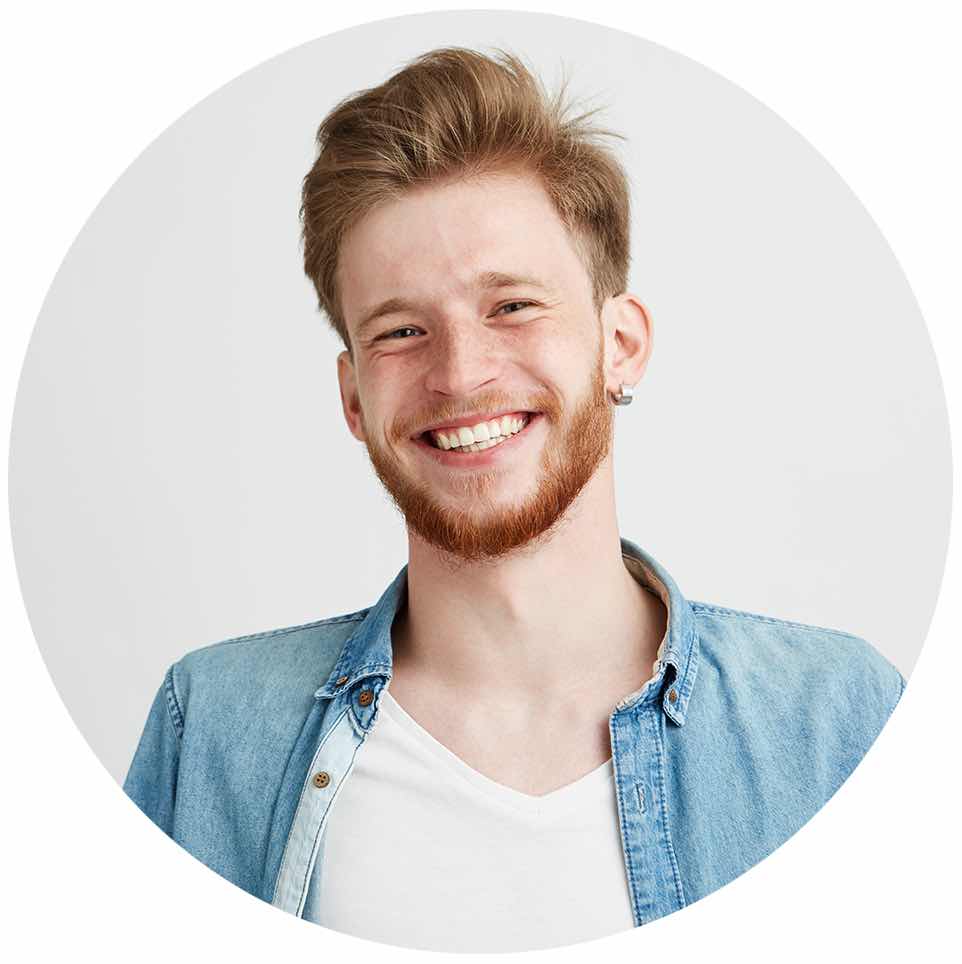 Ready to bring your business online with Ovatu?
Sign up to try Ovatu FREE for 30 days! No credit card required. No commitment necessary.
or call (628) 500-7735