Reservations:
How do I create a Zoom Reservation and start the meeting?
To Create Zoom Reservations please first connect your Zoom account with Ovatu. See How do I connect Ovatu with my Zoom account?
When creating a Reservation (manually, via the Web App), you will see a Zoom button on the Reservation
To set a meeting to take place on Zoom click on this, then click Create a Zoom Meeting: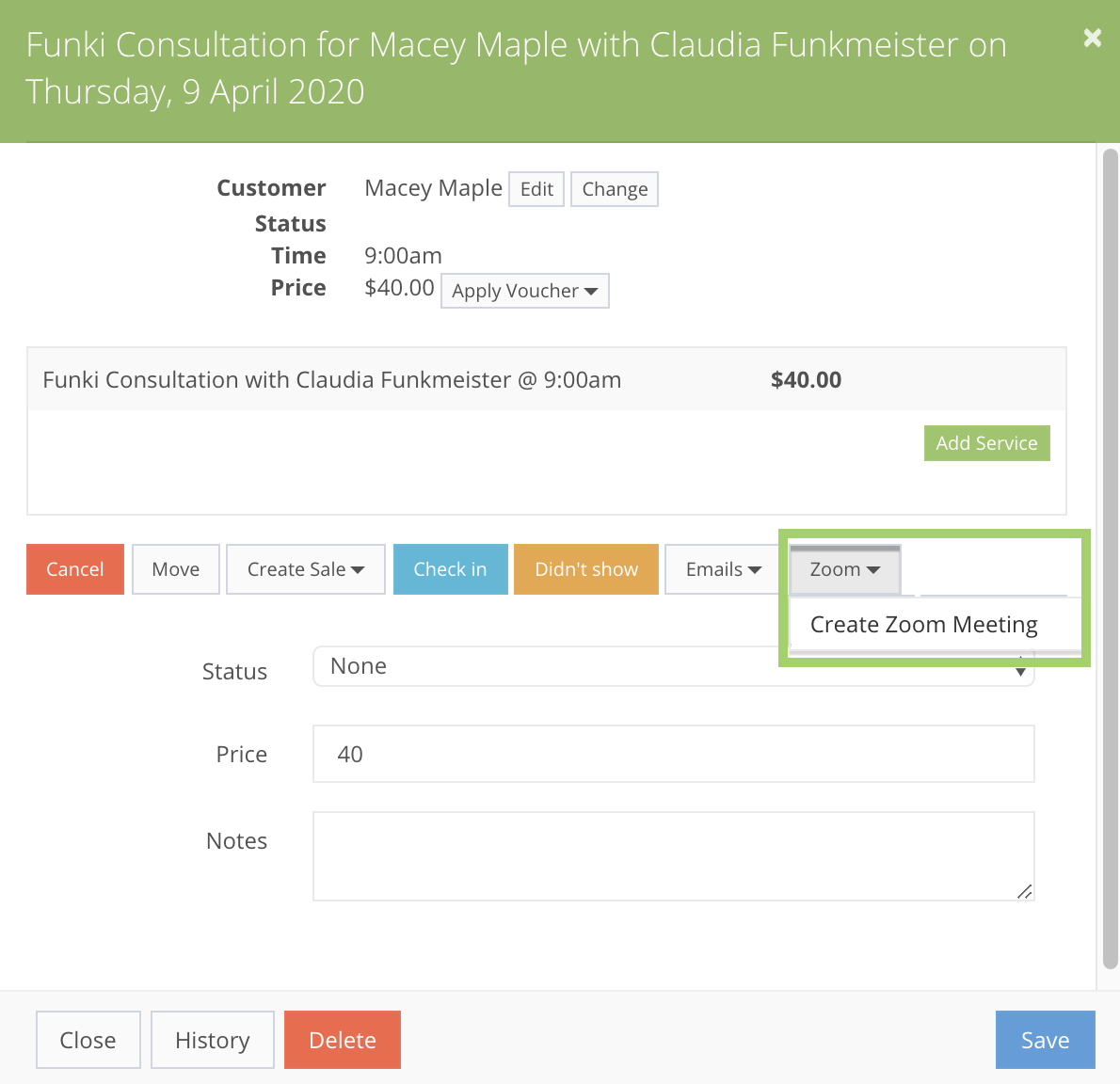 This will generate a Zoom Meeting ID for this reservation, as well as a Zoom Join URL and a Zoom Password (if enabled):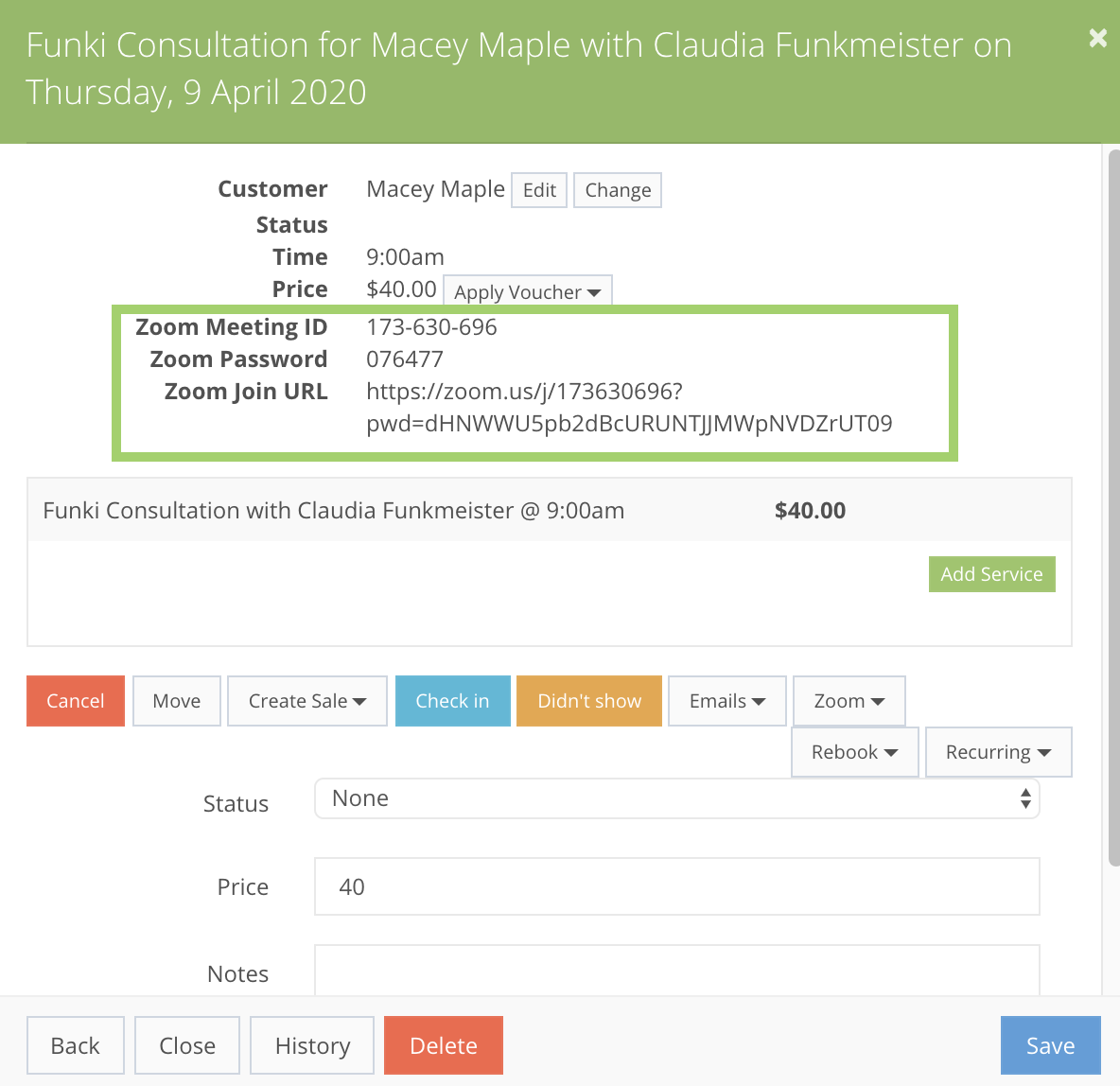 The process for creating a Zoom meeting is the same for a Class Reservation also: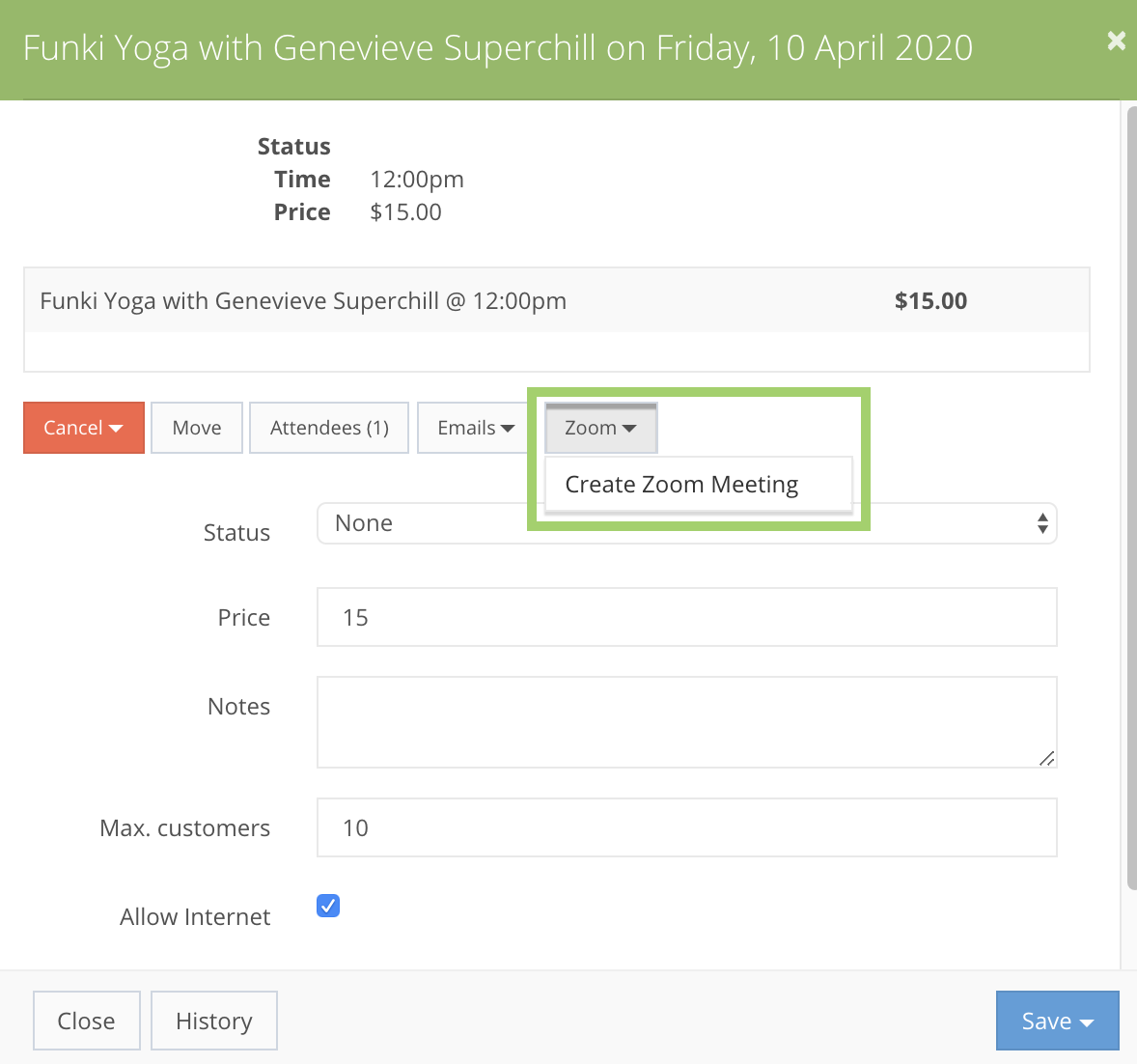 To Start a Zoom meeting open the Reservation, click on the Zoom button and select Start Zoom Meeting: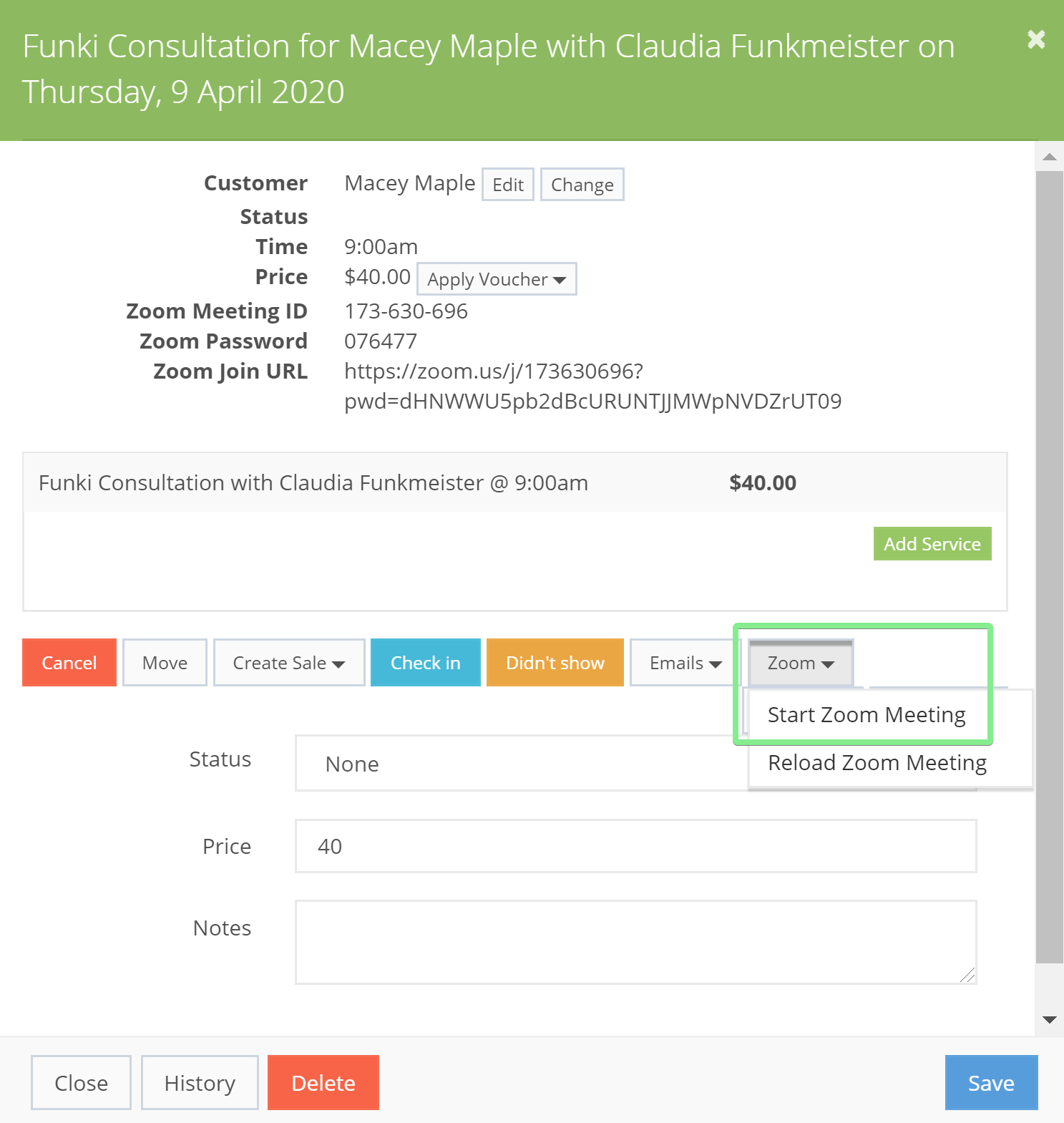 Zoom will then open on your device and you can conduct your meeting.
Your customers can click on any of the 'Join Meeting' buttons that appear in emails to them or in the logged in part of your mini site (see below)
Zoom information your Customers see:
Your customer/s booked into a Reservation with a Zoom meeting, will receive their Meeting ID, Password and Join URL via the Reservation Reminder Email: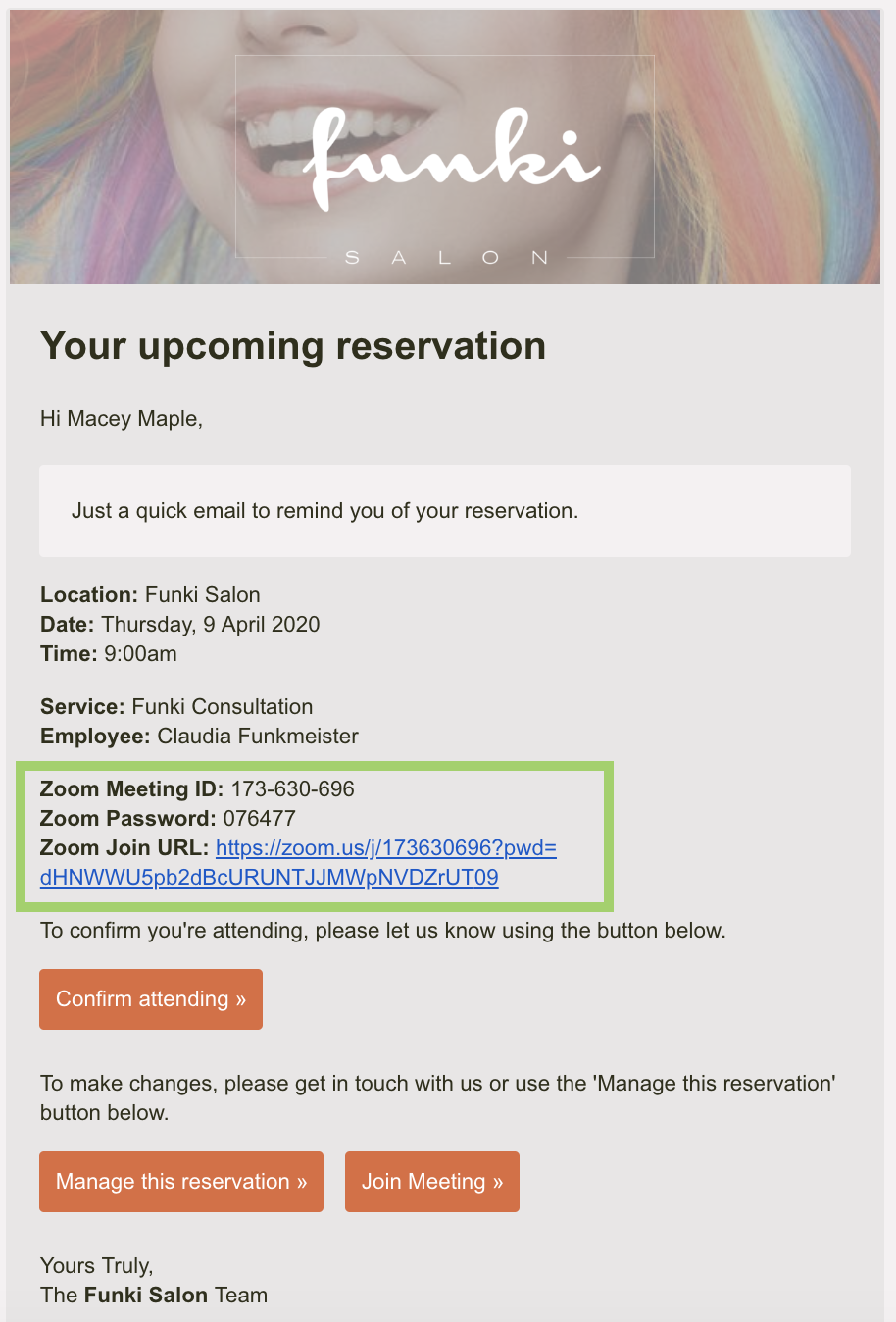 Customers will also be able to access their Meeting ID, Password and Join URL via the customer login section on your book.app mini-site: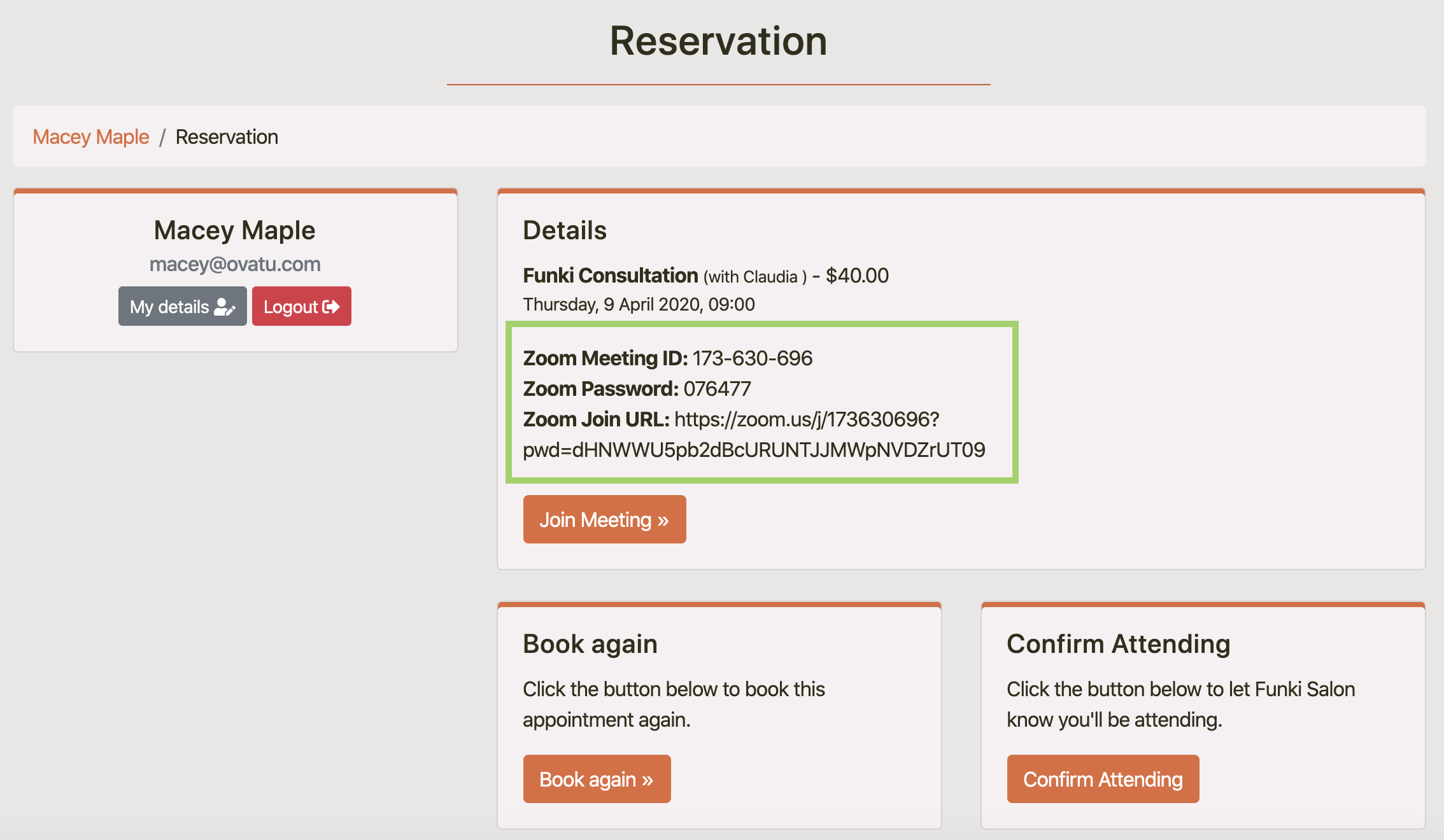 Ready to take the next step in scaling your business?
Here's a 60 Day FREE Trial. No Credit Card. Just Business Growth Made Simple.
Ready?
Get Started
Still have questions? Chat to one of our friendly Customer Success experts.
They're available around the clock and will answer any questions you have. Click here to chat.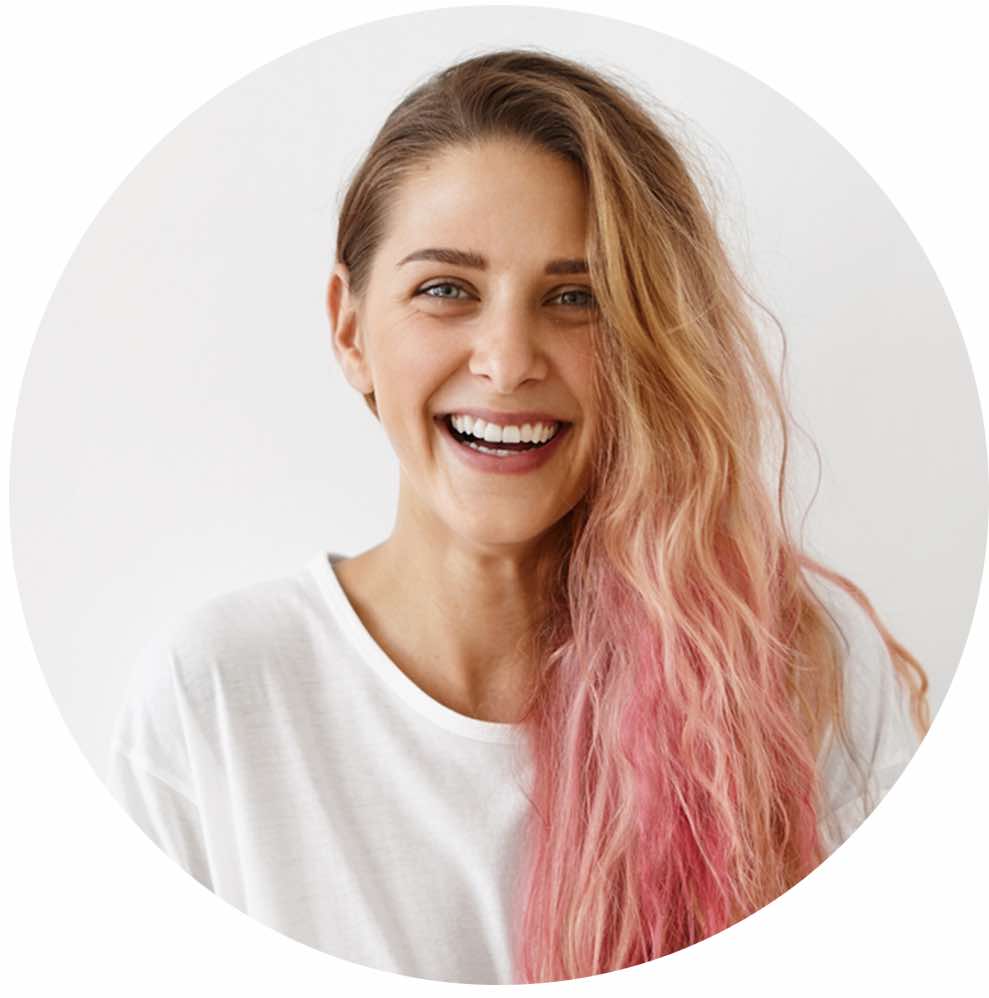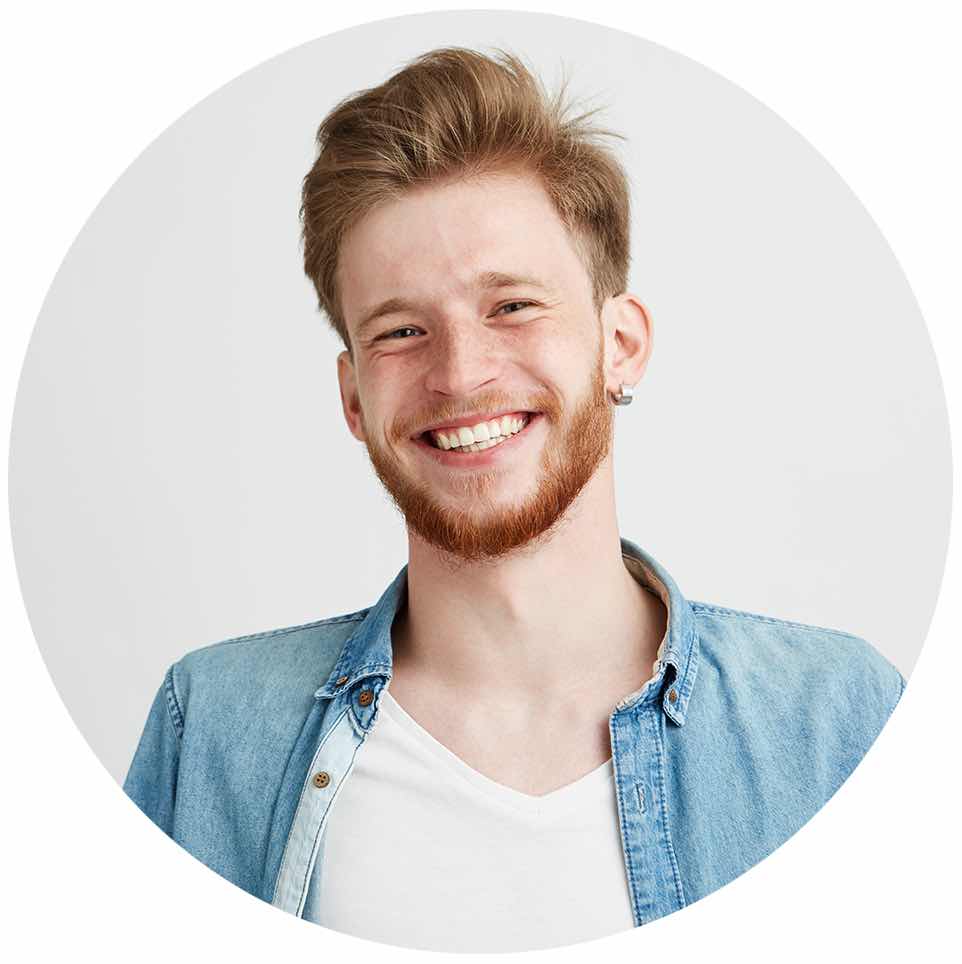 Ready to bring your business online with Ovatu?
Sign up to try Ovatu FREE for 30 days! No credit card required. No commitment necessary.
or call (628) 500-7735