Reservations:
How do I manage Customers in a Class Reservation?
To manage Customers in a Class Reservation, tap on the Reservation on the Bookings screen
Tap Attendees
You'll see a list of the Customers already booked into this Group Reservation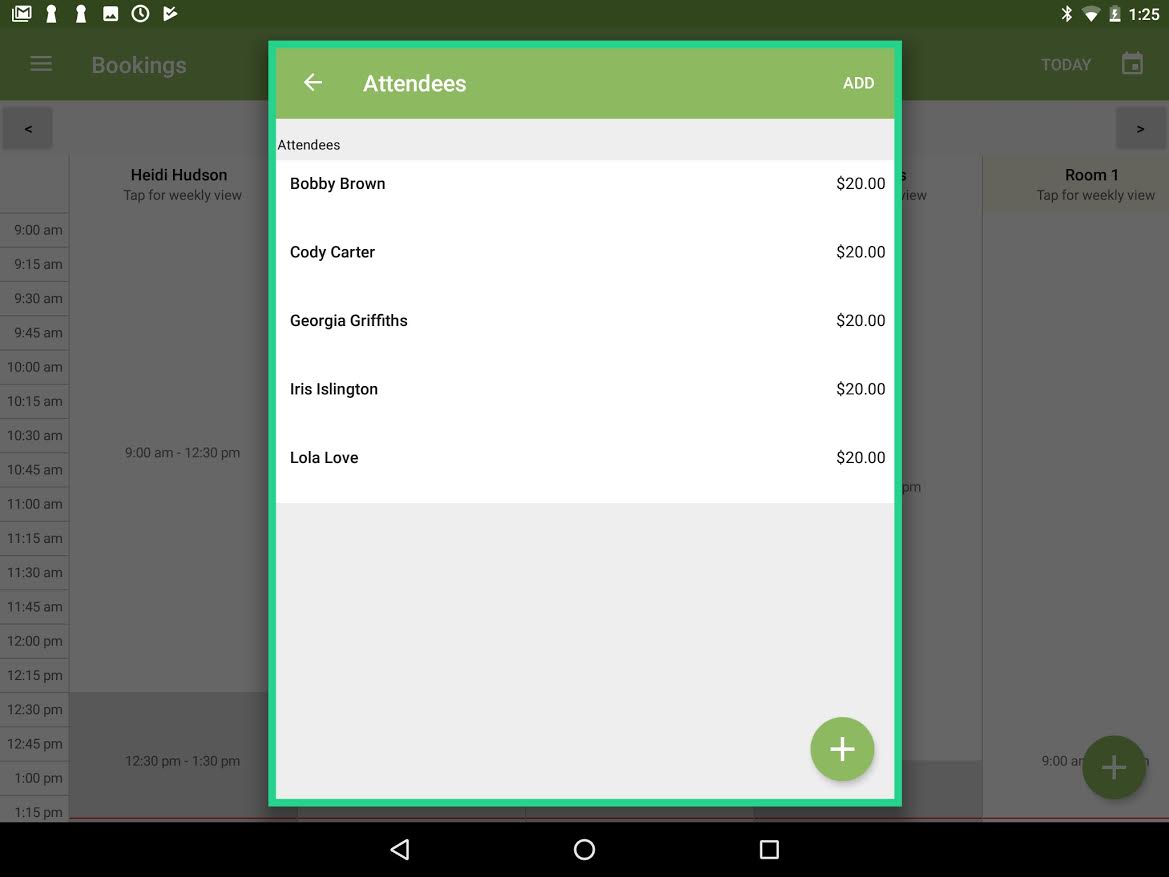 Tap on the Customer's name to carry out various Actions: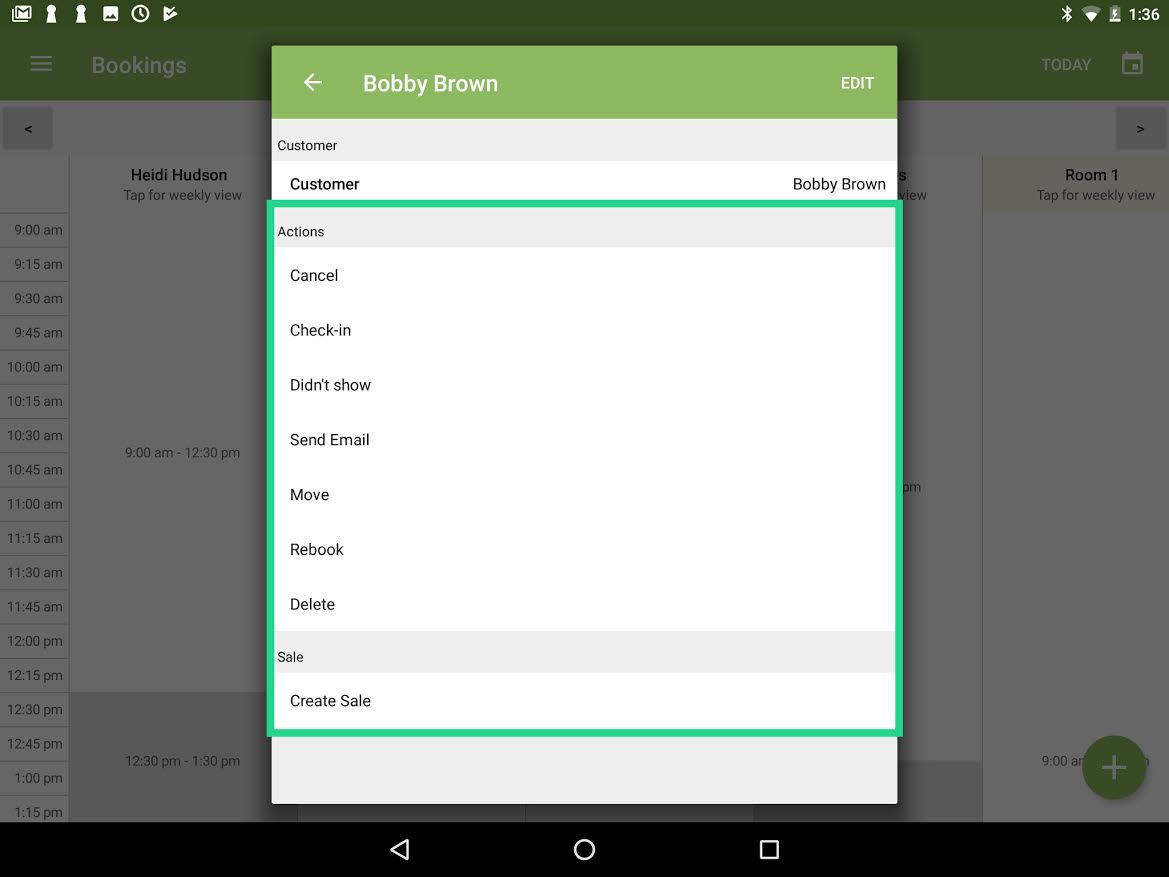 | | |
| --- | --- |
| Field | Description |
| Cancel | Removes the Customer from the attendees list |
| Check-in | Check the Customer into the class |
| Didn't show | Mark the Customer with a No-show tag. The No-show tag can be removed by tapping (x) |
| Send Email | Offers various notification emails to the Customer for you to send |
| Move | Move the Customer to a different class |
| Rebook | Offers options to re-book for one class in X number of weeks |
| Delete | Deletes the reservation from the group booking completely. Deleted Reservations will not show in the customer profile |
| Create Sale | Create a sale for this reservation |
Tap EDIT in the top right hand corner of the Attendee box to edit the following:

| | |
| --- | --- |
| Field | Description |
| Price | Edit the price for this particular Customer |
| Notes | Enter any notes relating to this Customer |
| Custom Fields | see What is a Custom Field? |
Tap SAVE

Ready to take the next step in scaling your business?
Here's a 60 Day FREE Trial. No Credit Card. Just Business Growth Made Simple.
Ready?
Get Started
Still have questions? Chat to one of our friendly Customer Success experts.
They're available around the clock and will answer any questions you have. Click here to chat.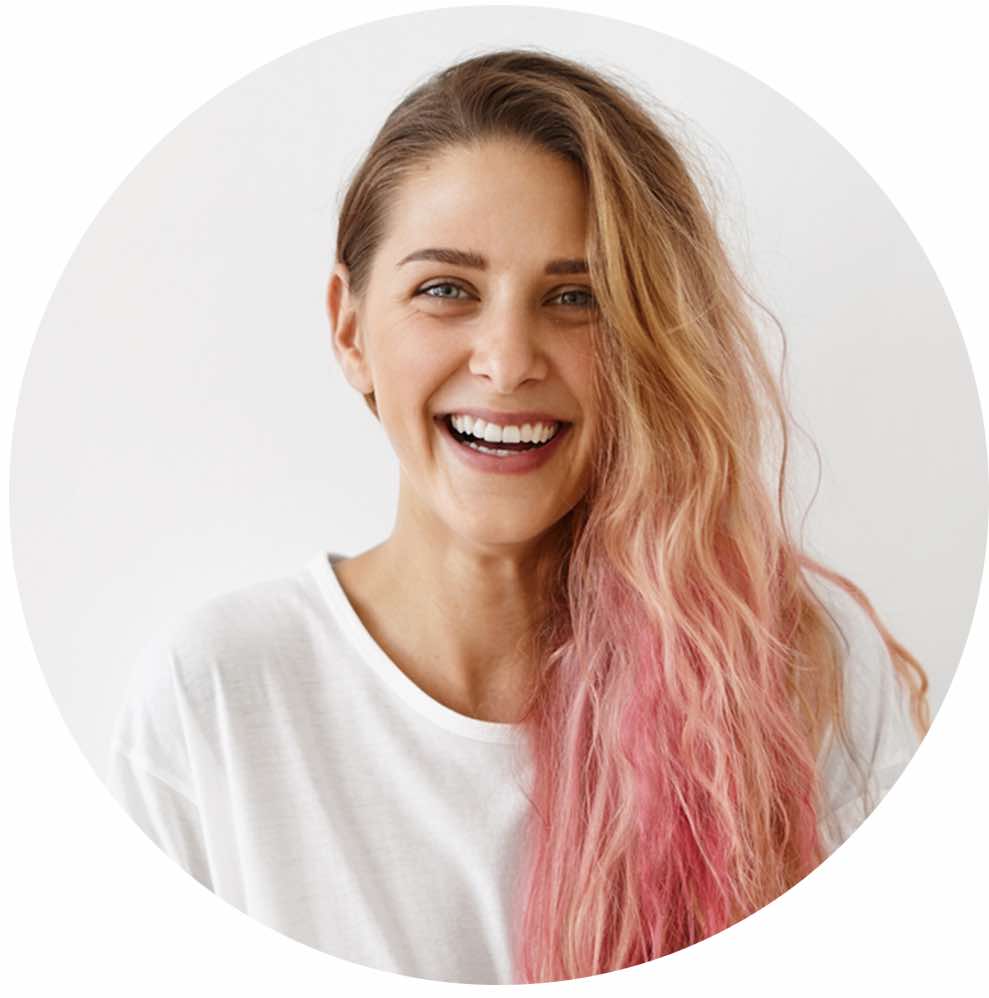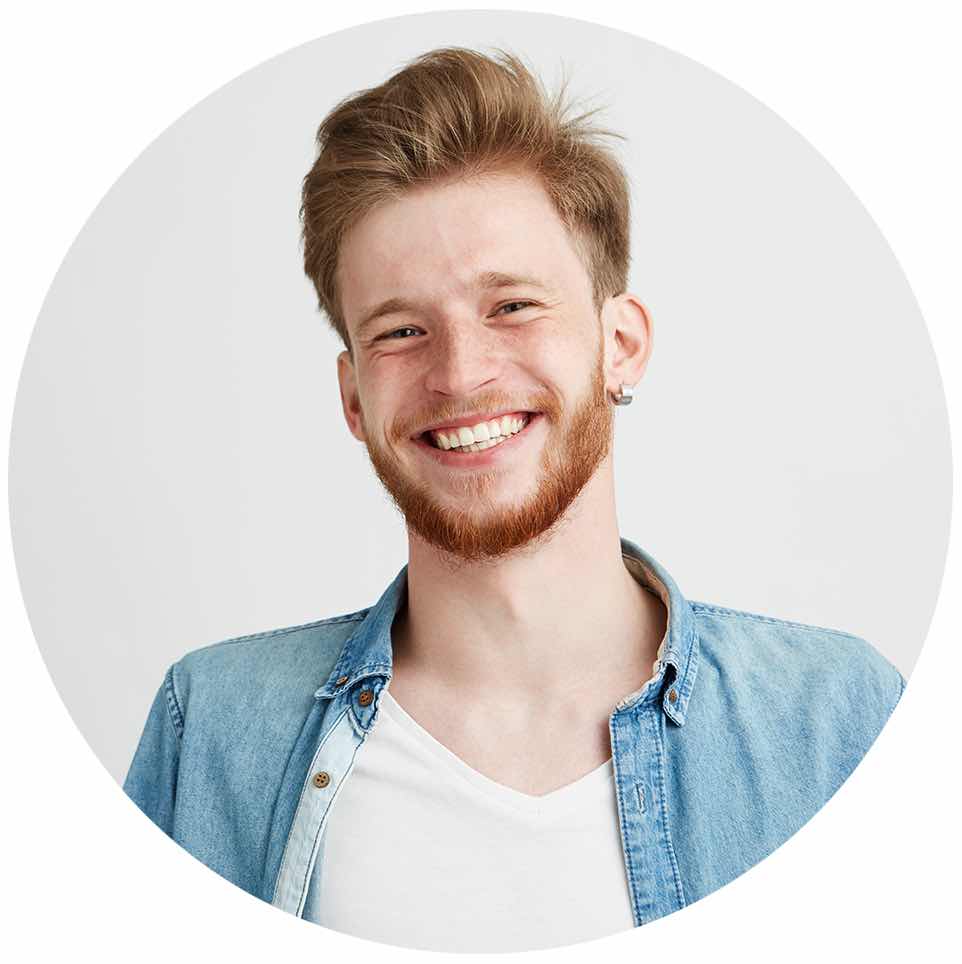 Ready to bring your business online with Ovatu?
Sign up to try Ovatu FREE for 30 days! No credit card required. No commitment necessary.
or call (628) 500-7735