Reservations:
How do I manage Customers in a Class Reservation?
To manage Customers in a Class Reservation, find the Reservation on the Bookings screen and tap it
Scroll down to Customer attendees and tap on the arrow
You will see a list of the Customers already booked into this Group Reservation

Taping Actions at the top of the pop up, is a shortcut to common actions performed. Tap on the action (Check-in, Mark as Paid, or Email Sale), and then tap on the Customer for whom you wish to perform that action.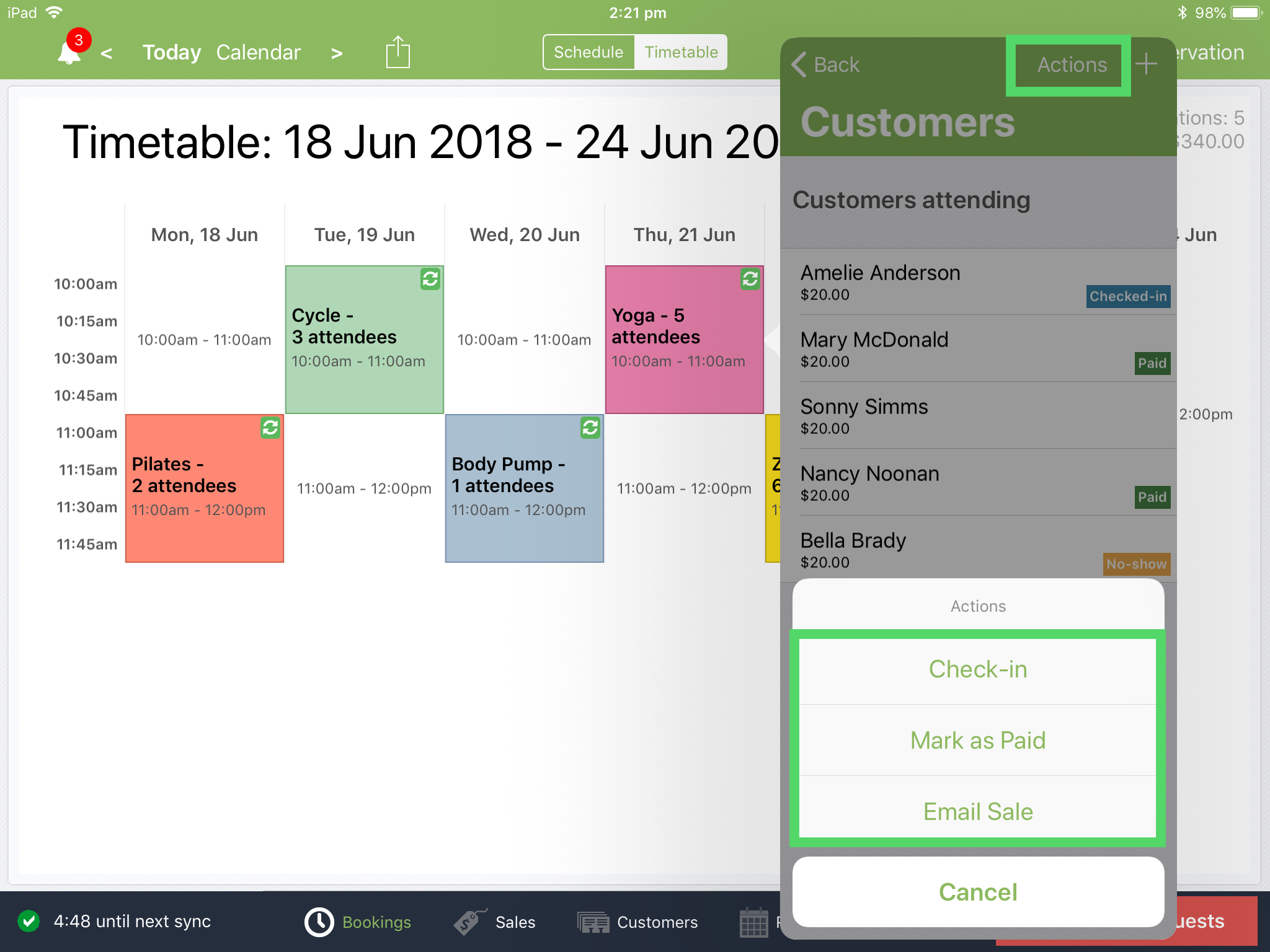 Taping on a Customer's name to edit their detail, and perform various Actions:
| | |
| --- | --- |
| Cancel Reservation | Tap on Cancel Reservation to remove the Customer from the attendees list |
| Customer Check-in | Tap on Customer Check-in to check the customer in to the Class. A Check in pop-up will appear. Select from the options: Please note: Use Pass(es) will only be an option if that Customer has purchased a relevant valid Pass. Selecting Use Pass(es) will remove one usage from that Customers' Pass. ( See Passes Help Guide) |
| Didn't show | Tap Didn't show to mark the Customer with a No-show tag. The NO-show tag can be removed by tapping (x) |
| Send Email | Tap on Send Email to send various notification emails to the customer |
| Delete Reservation | Tap Delete Reservation to delete the reservation from the schedule completely |
| Create Sale | Tap Create Sale to create a sale for this customer |
Ready to take the next step in scaling your business?
Here's a 60 Day FREE Trial. No Credit Card. Just Business Growth Made Simple.
Ready?
Get Started
Still have questions? Chat to one of our friendly Customer Success experts.
They're available around the clock and will answer any questions you have. Click here to chat.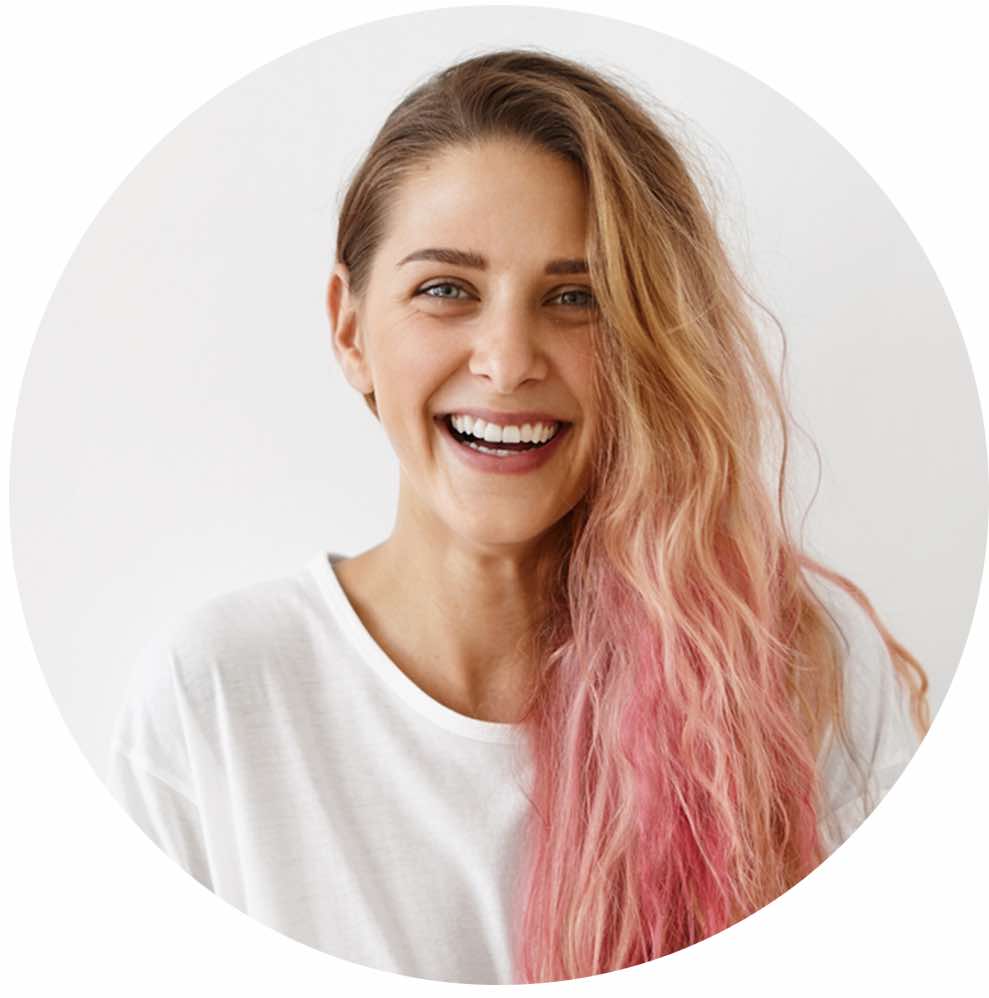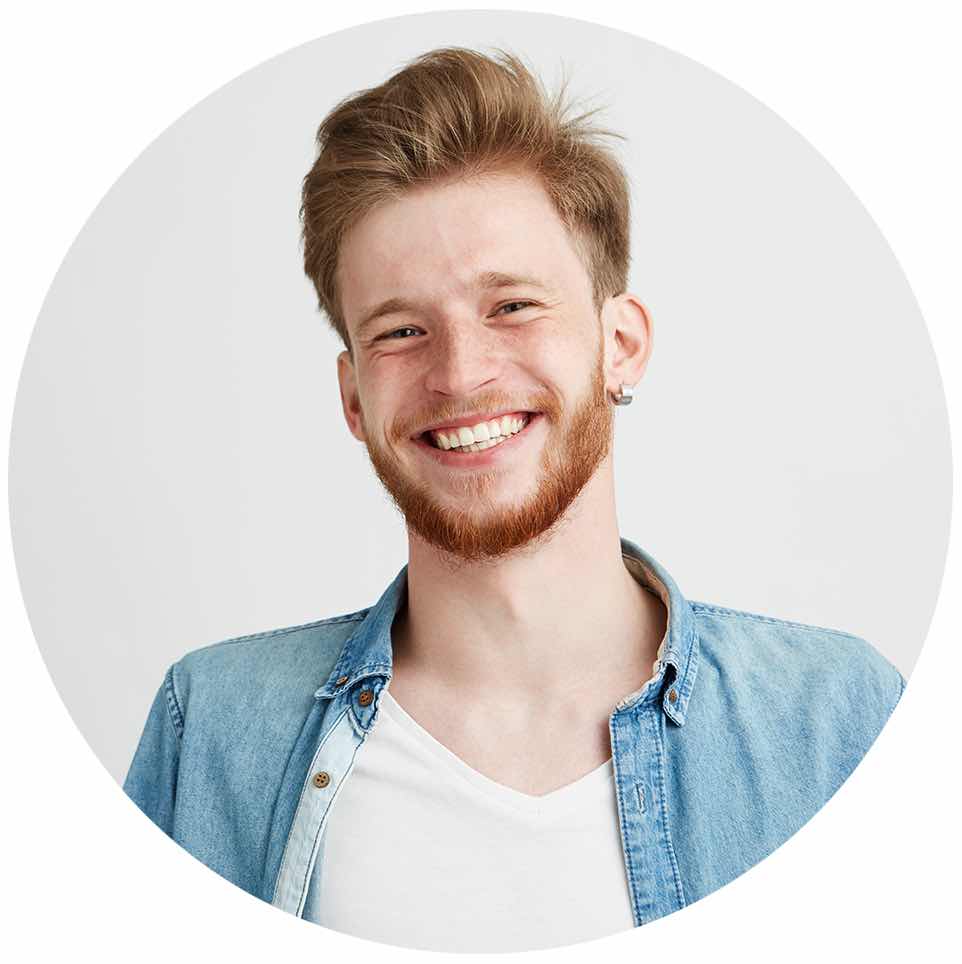 Ready to bring your business online with Ovatu?
Sign up to try Ovatu FREE for 30 days! No credit card required. No commitment necessary.
or call (628) 500-7735